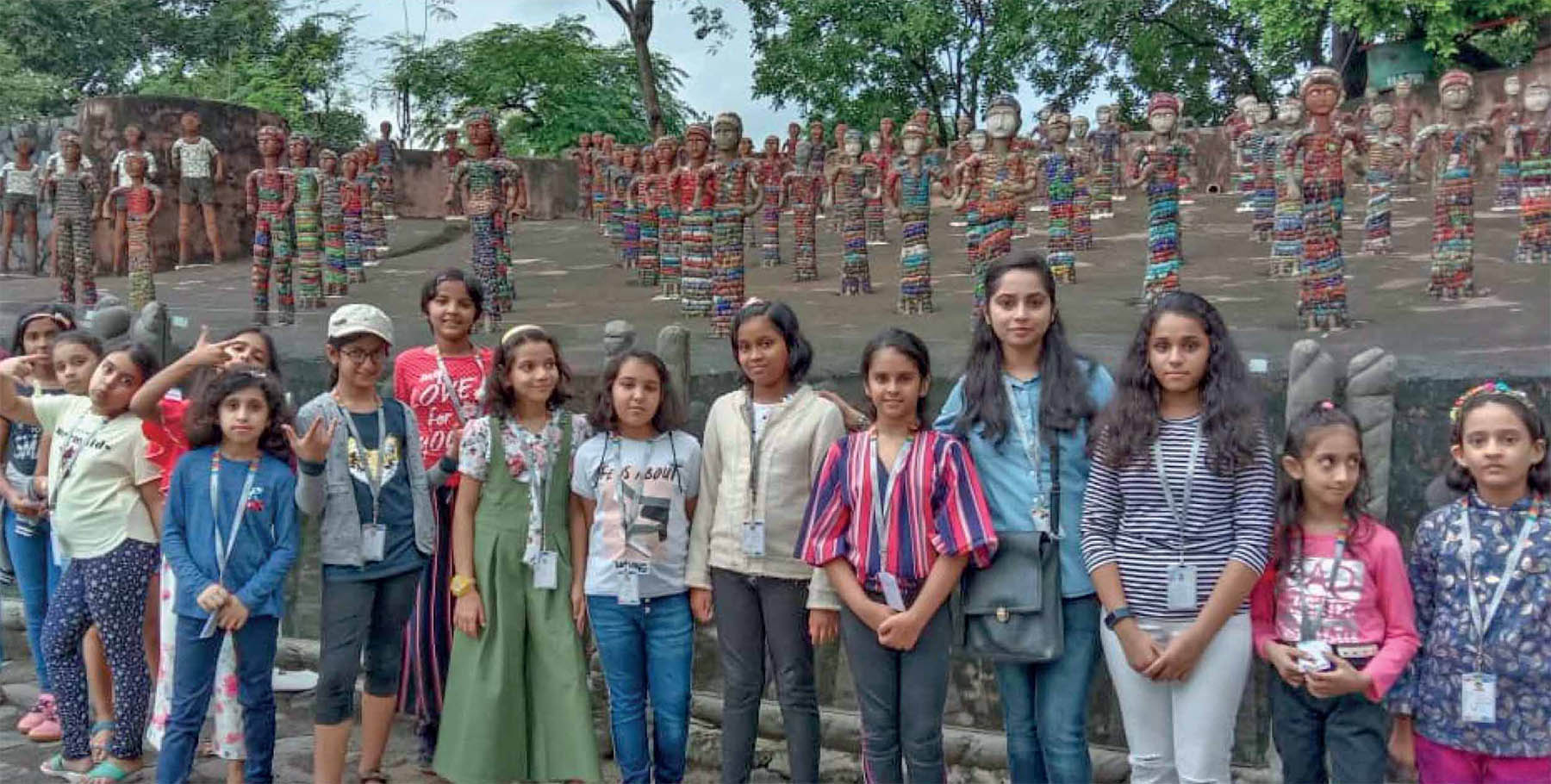 The students of Class VI to XI of Global Indian International School (GIIS), Noida went for an educational trip to "The City Beautiful - Chandigarh" in December where they explored different aspects of the modern architecture of the city. It was a 3-day trip that our students enjoyed and made the most of.
The first day of the trip included a visit to the iconic Nek Chand Rock Garden where our enthusiastic travellers got mesmerized by the beautiful sculptures and art pieces made of scrap and waste materials. Later in the evening, children enjoyed the cool breeze and serene surroundings of the famous Sukhna Lake tourist complex.
Next morning the students got ready with their backpacks to visit the famous Chattbir Zoo, the Deer safari at the zoo was a visual treat for them. They leisurely saw a herd of deer and were spellbound by the majestic walk of the Asiatic Lion and Royal Bengal Tiger. They also enjoyed seeing a variety of birds, mammals and reptiles. Post lunch the students were taken to the Rose Garden. In the evening children had a brief shopping break at the popular Elante Mall of the city, where they bought little trinkets for their loved ones.
The last night in the city beautiful was all about music, fun and leisure. Students had a gala time at the musical evening organized in the hotel where our budding rock stars showed best of their dance moves.
Students earned a lifetime experience with this trip and also made memories of new bonds of friendship which they will cherish forever.