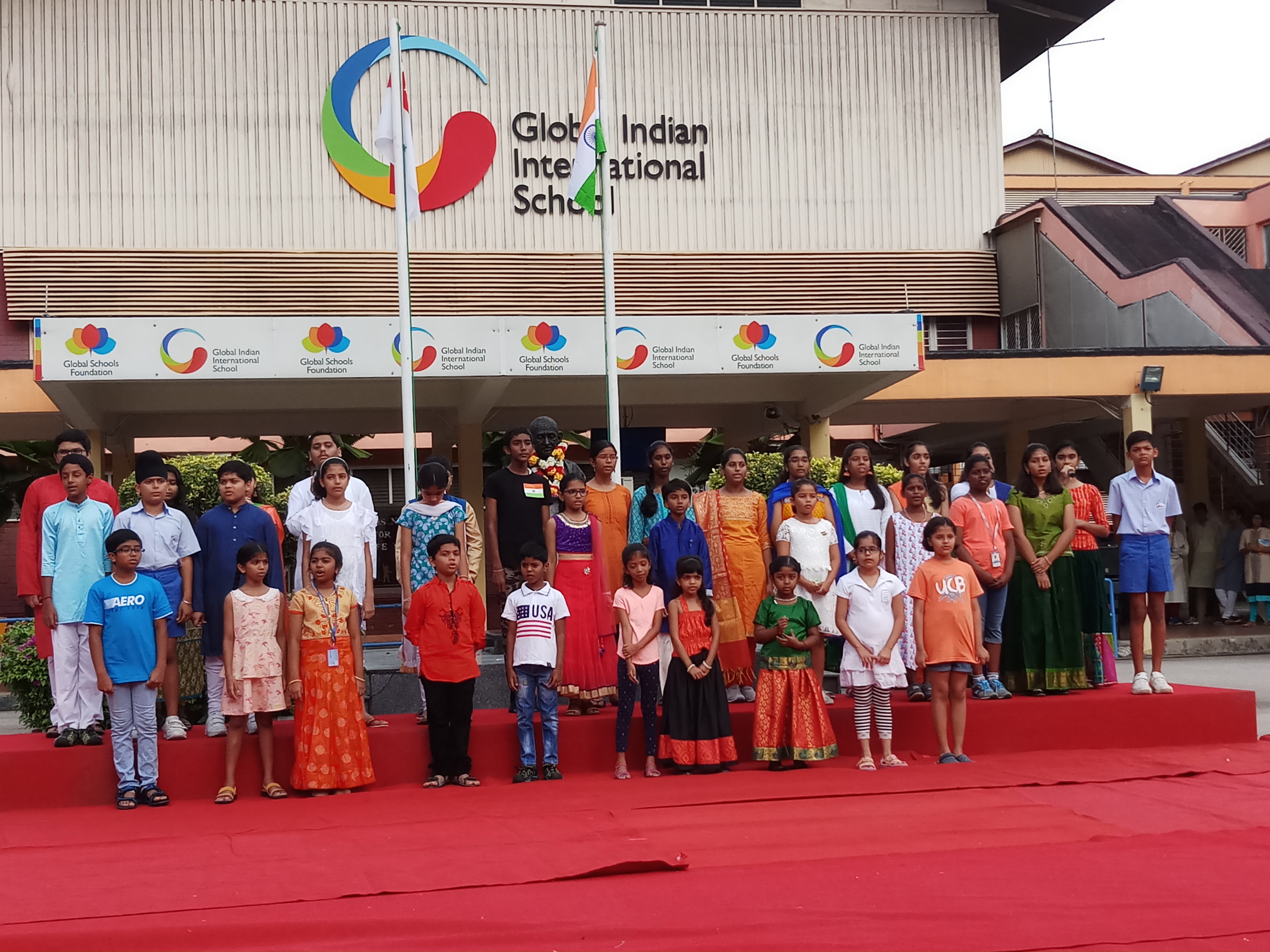 India's 69th Republic Day celebration was a day to remember not just in the Motherland, but also within the diaspora all over the globe, including the campuses of Global Indian International School.
All 23 GIIS campuses were bustling with patriotic fervour and festive ambience as members of the GIIS family enthusiastically participated in celebrating the big day when India's constitution came into effect back in 1950.
The Republic Day morning began with a flag hoisting ceremony at all campuses, which was the main feature of the day, followed by the rendition of the national anthem. Teachers, staff, students and parents participated in major events and cultural activities including singing other patriotic songs, and dancing to Bollywood numbers in GIIS Singapore.
The India campuses were colourful in their celebrations - a true snapshot of a country that proudly displays its diversity to the world.
The Indore campus embraced the 'Beti Bachao' (Save the Girl Child) message in this year's event, giving female helpers in the school the privilege of hoisting the national flag. "We wanted to make them fell special as they are an integral part of the school and society," its principal said.
For Ahmedabad, it was a day of double celebrations as they also celebrated their annual day alongside the Republic Day function. Former army officer Colonel Babulal Chaudhari was the chief guest at the occasion, who unfurled the tricolour. The Surat campus invited a pioneer student Abhijeet Singh Rajpurohit along with his parents, as the chief guest. Students presented a march past with the tricolour, following by a musical number by a choir group. They also participated in a quiz contest organised to mark the day.
The Bangalore campus held a humble celebration but with equal pride distributing snacks and sweets after the ceremonial flag hoisting. The GIIS Noida campus and Balewadi campus also distributed sweets, and the principals appealed to the students to respect and abide by the constitution.
In Tokyo, the Indian Embassy invited GIIS students to take part in the flag hoisting and Republic Day event at its premises. India's ambassador in Japan Mr Sujan R Chinoy hoisted the flag, while the students gave a musical performance on the occasion.