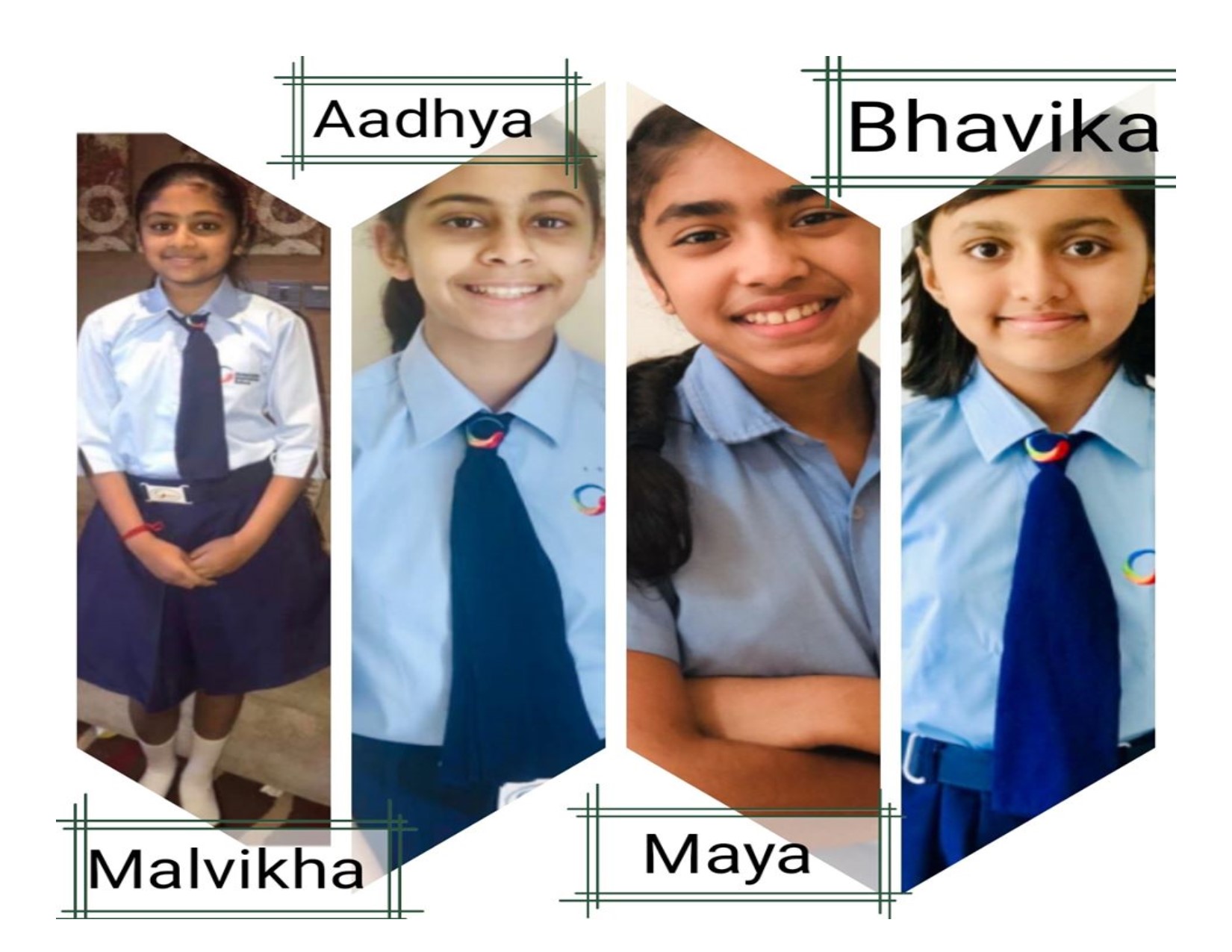 Virtual exchange globalizes the curriculum, introduces students to an interconnected world, and promotes digital literacy. It also facilitates Intercultural Collaboration and Communication.
The Covid-19 pandemic has affected us in different ways, and this has led to various ethical dilemmas that surround us. The Global schools hosted its Virtual Global Student Exchange Programs on this theme which brought its Young leaders of grade 6 & 7 from 12 GIIS campuses across India, Singapore, Tokyo, Malaysia and UAE to share their view points and solutions in their first session. Our students from GIIS Dubai campus (Grades 7 and 8) presented their views thoughts and expressions. Anirudh Rohitkumar from Grade 8 started the session with his views on Hunger and Poverty which was taken over by Abigail Almeida from Grade 8, who expressed her views on the impact of economy during this pandemic crisis. Shreenika from Grade 8 spoke on the changes in education and Mohammed Nuhad from Grade 9 A concluded the session with his views on Community and Health. Our students were given a special mention by the judges in their final remarks where we competed with 11 campuses of GIIS. The second session was based on the theme - ethics prevailing Corona Virus.
This was another feather in the cap for GIIS Dubai !!! Maya Vijayan – 6A , Bhavika Shinde 6A , Aadhya Bhan – 7 A and Malavikha Sreejith -7A –made us all proud when they bagged the 3rd position in the Inter GIIS Global Student Exchange program that was held virtually across the GIIS campuses today. They expressed their thoughts and views on the ethics prevailing Corona Virus and all four of them established the view that – life has changed a lot and the super heroes they adored through movies and cartoons are now being replaced by social workers and acting selfishly would have consequences now. Special word of thanks to the wonderful parents of Maya ,Bhavika, Aadhya and Malavikha and their teachers Ms Puja Srivastava and Ms Sunita Wadhe who supported them uncompromisingly.