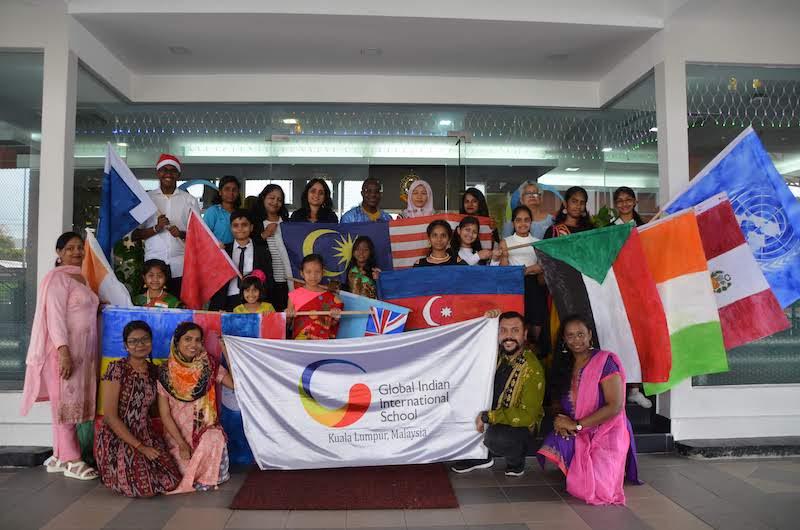 At GIIS Malaysia, we offer an academically rigorous and internationally-recognised Cambridge curriculum for our students from Grades 1 to 11. Starting with the Cambridge Primary Programme (Key Stage 1 and 2) for students from Grades 1 to 6, the Cambridge Lower Secondary Programme (Key Stage 3) for our Grade 7 to 9 students and the IGCSE (International General Certificate of Secondary Education - Key Stage 4) for our Grade 10 and 11 students, our comprehensive Cambridge programme allows students to follow a progressive path in their educational journey.
The Cambridge programme offered at GIIS Malaysia, is developed by the reputed CIE (Cambridge International Education) and is taught in more than 9000 schools across 160 countries worldwide. It allows students to study in an international curriculum and transition to another Cambridge or international school easily.
The programme is grouped into 4 Key stages. The subjects offered and the assessments followed at the end of the Key stages are outlined below:
Cambridge Primary Programme (Key Stage 1 and 2)
The Cambridge Primary programme for young learners aged 5 to 11 years is used in primary schools around the world. At GIIS, we recognise that each child has a unique set of attributes and abilities and this programme helps us to develop young learners who are confident, responsible, innovative and engaged. The curriculum is flexible, including core subjects like English, Mathematics and Science along with additional subjects as part of the programme, with clear learning objectives.
The majority of learning takes place in the nurturing environment of the classroom, facilitated by the classroom teacher and assistant teachers. Specialist teachers support specialist subjects like Art, Music, ICT, Physical Education, Speech and Drama etc. The Cambridge Primary programme at GIIS ensures that students have a balanced all-round development and are well-prepared for secondary school.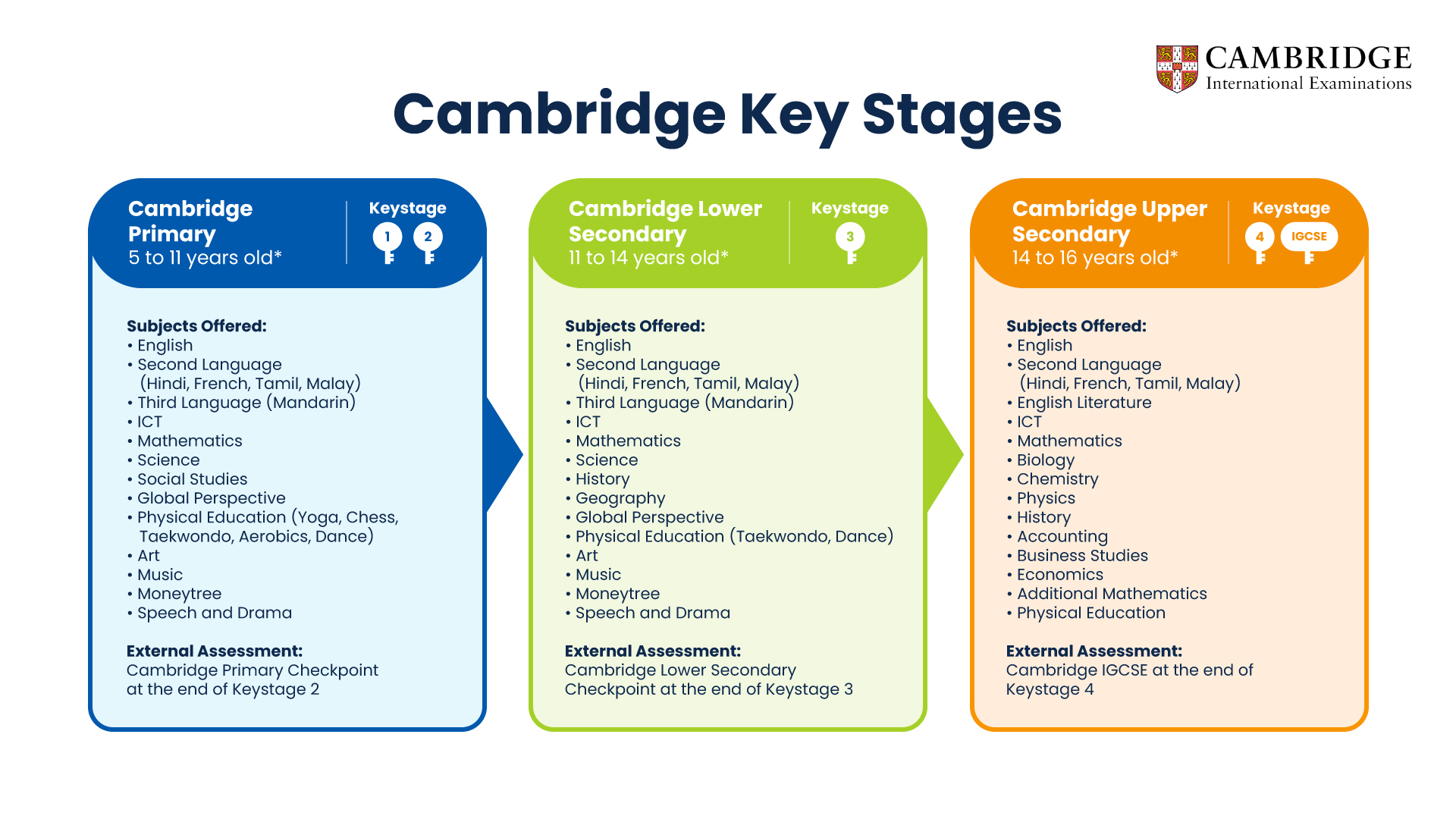 Cambridge Lower Secondary Programme (Key Stage 3)
The Cambridge Lower Secondary Programme is specially crafted for 11 to 14 year old students and provides a strong foundation for students wanting to pursue the IGCSE curriculum in Grades 10 to 11. The Cambridge Lower Secondary Programme curriculum encourages learners to become confident in working with information and ideas, develops their problem solving and critical thinking skills while providing a robust foundation in core subjects like English, Maths, and Science.
Both the Cambridge Primary and Secondary programmes at GIIS include Social sciences like History and Geography, Art, Music, Physical Education, Global Perspectives, ICT, Speech and Drama classes and two different foreign language options (as a second and third language) for students.
Second language options include Malay (Bahasa Malaysia, which is the national language), Tamil, Hindi and French, while Mandarin is a third language subject for all students.
Cambridge IGCSE Programme (Key Stage 4)
The Cambridge International General Certificate of Secondary Education (IGCSE) is the worlds most popular international curriculum for 14 to 16 year olds. Offered in nearly 2,300 schools in over 130 countries worldwide, this internationally recognised programme is the equivalent of GCSE in the United Kingdom and the International GCE 'O' Level Examinations.
We offer the Cambridge IGCSE to our students in Grades 10 and 11, it is also known as Key stage 4.
Learning Culture
Our learning culture begins with the outstanding teaching we offer our students. In order to achieve this, we are committed to providing the best ongoing professional development opportunities for teachers at GIIS, so that they can in turn provide rich, challenging and inspiring learning opportunities for our students.
Information Communication Technology (ICT) is central to the learning process, and it is used extensively across all areas of the curriculum. Classroom-based learning along with a broad co-curricular programme outside the classroom ensures that we provide a holistic education for your child.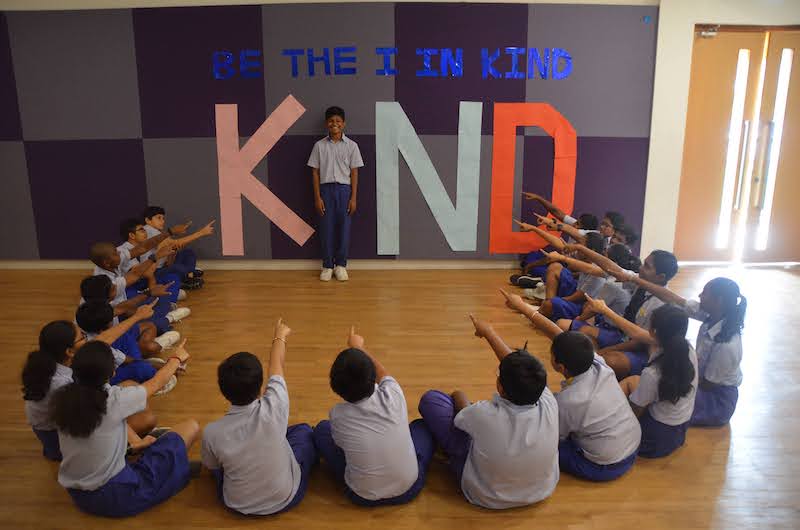 Homework and assessments
We assign a reasonable amount of homework or home-based assignments depending on the childs age and grade. This is aimed at consolidating skills taught at school, allowing students to try out their conceptual learning through practical assignments and also encourages parents to play an active role in their childs education.
Students progress is assessed throughout the Key stages and also at the end of the Key stages, against standards set by the CIE, which aligns with the English National Curriculum. Our continuous assessments ensure that we have a very good understanding of each childs progress, abilities and for teachers to provide them with appropriate feedback so that their future needs are met.
Co-Curricular Activities
In addition to regular classes and subjects offered as part of the Cambridge programme, we offer our students many opportunities to excel outside the classroom through our extensive CCA programme. This includes a wide variety of sporting, performing and creative arts initiatives. Our CCA programme is also enriched with many inspiring trips, camps and visits throughout each academic year.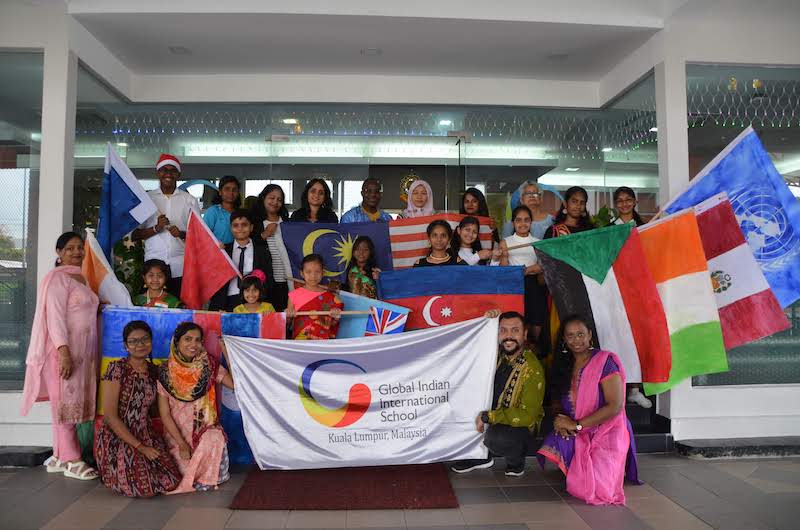 At GIIS Malaysia, our Cambridge programme is geared towards helping students achieve their full potential, academically, socially and emotionally. Our 9GEMS framework, which is an award-winning and innovative method of imparting holistic education, allows us to take a dynamic and holistic approach to learning. It gives students the right opportunities and prepares them for a successful future.