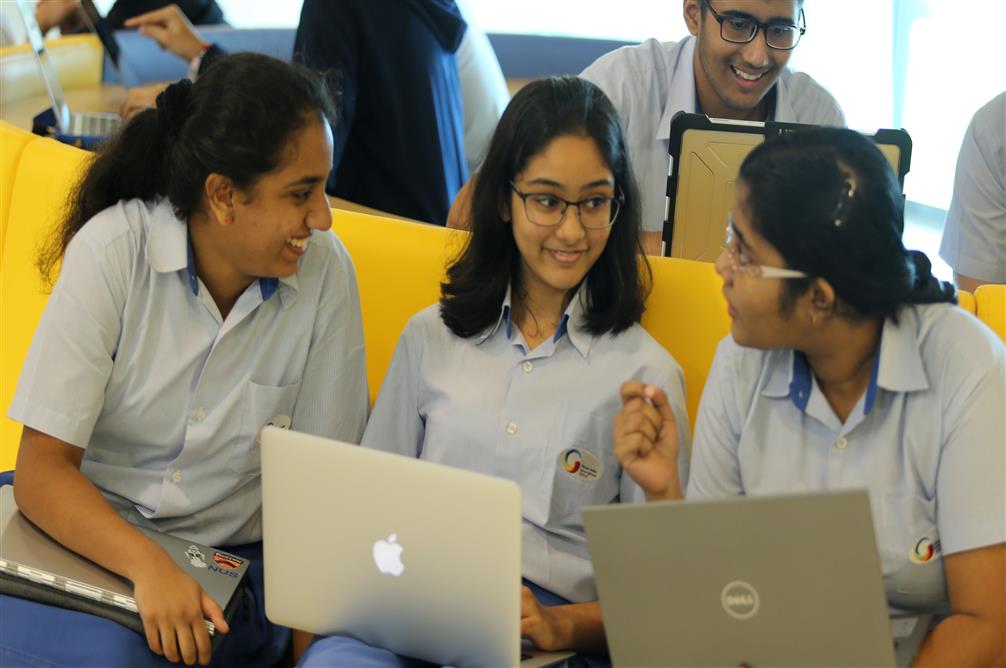 International schools in Singapore offer different curricula based on the academic goals and the profile of their students. Depending on the country of origin and which part of the world their majority of students come from, the schools offer the choice of curriculum.
At GIIS, we offer multiple curricula programmes that allow parents to select the right curriculum for their child. We believe it's important to provide several options to parents, particularly as our school caters to a diverse set of students from various backgrounds who have individual learning goals.
It can be overwhelming to choose the right curriculum in an international school in Singapore as each curriculum has its own framework. But with close consideration of a few key factors, parents can select the curriculum which will help the child fulfil individual goals in the long run.
Factors to consider when choosing a curriculum in international school in Singapore:
Your Child's Learning Style
Every learner has an individual style, and sometimes, a child's learning style will evolve and change over time. Your child may be a tactile learner that relates to experiential learning. Conversely, your child may be an aural and visual learner who retains information better when it's presented to them in a traditional manner. As you research international schools in Singapore, you will want to keep your child's personal learning style at the forefront of your mind. Different curricula will better appeal to students of varying learning styles. For instance:
The IB Primary Years Programme is a hands-on curriculum that focuses on experiential learning. Independent learners who enjoy participating in their lessons and who enjoy inquiry-led learning are well-suited to this curriculum.


The CBSE, Indian national curriculum offered at GIIS and a few other schools in Singapore, is a concept-based curriculum. Students in this programme follow a fixed curriculum, and they focus on established concepts. The emphasis of the curriculum is on following books and lectures during the learning process.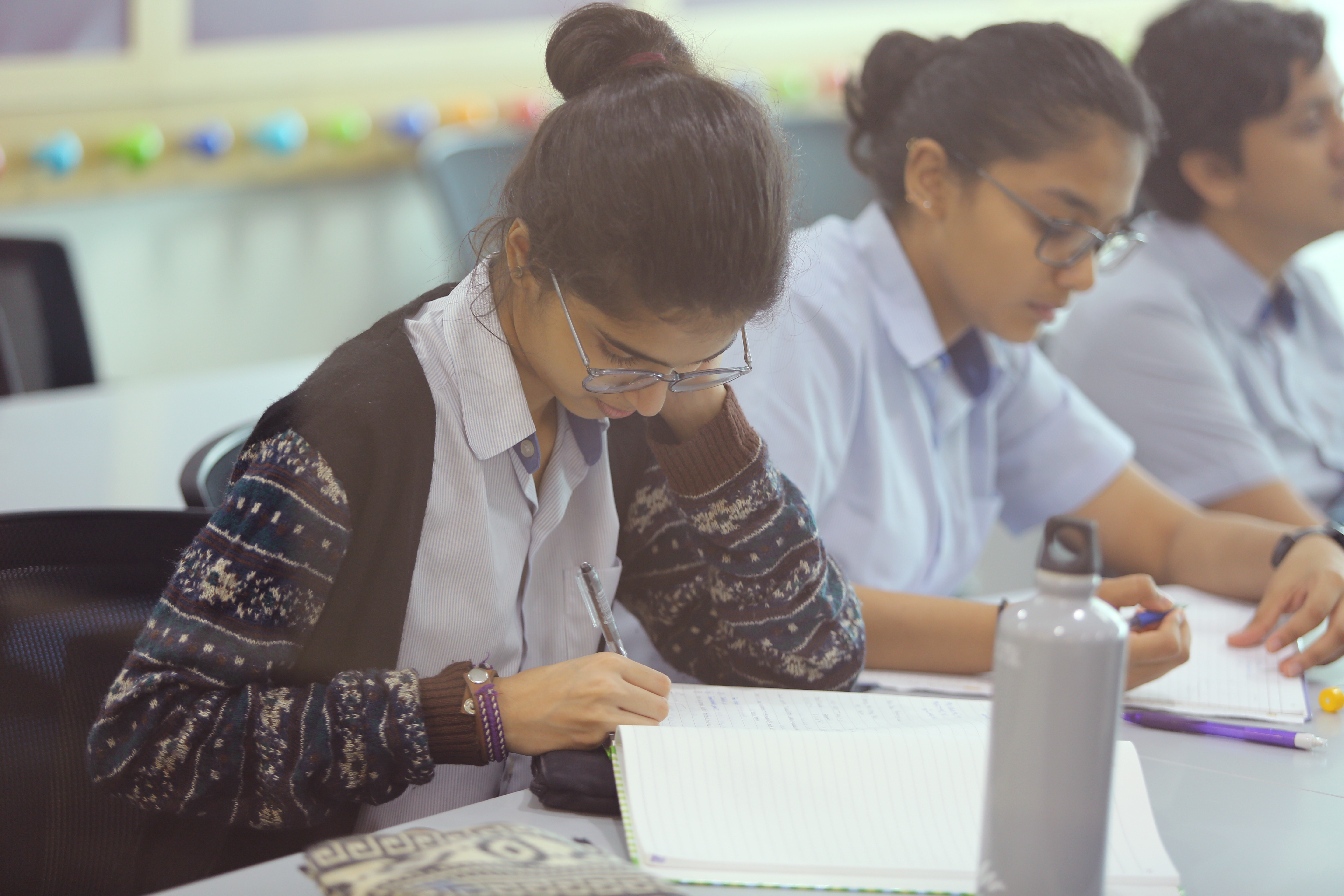 CBSE emphasises on structured learning
Your Child's Learning Goals
One aspect of every curriculum programme is consistent: each programme is designed to prepare students for higher education. It's essential to select a curriculum that will cater to your childs future learning goals. These are a few distinct differences to note among the some key curricula options available in international schools in Singapore:
IB Diploma Programme (IBDP)

- The internationally recognised IBDP focuses on developing individual, critical and creative thinking so that students are prepared for the GRE and SAT.



IGCSE

- Renowned curriculum by Cambridge, IGCSE is an extensive programme inclined to offer students a global perspective. It prioritises the development of language skills and offers breadth and depth of knowledge in a wide of range of subjects.



Central Board of Secondary Education (CBSE)

- The Indian national curriculum emphasises on building a string foundation in STEM subjects as well as 21st-century skill development, such as research and data handling. This programme is ideal for students who are interested in pursuing a STEM career.
Assessment Style of Each Curricula
Every curriculum relies on a different assessment format in order to determine if students are adequately retaining knowledge and developing skills. Traditional curriculum programmes will assess students by testing them on the information they have retained. In contrast, contemporary programmes like Cambridge assess students by determining how well they can apply concepts in real-world scenarios. Others, like the IB Primary Years Programme, opt out of formal assessments altogether. Teachers spend more time observing students and assessing them on an individual basis.
Subjects Offered Within Each Curriculum Programme
You will also want to look at the different subjects offered under a curriculum so as to ensure that the future educational goal of your child is taken care of. The number and type of subjects provided are particularly important for secondary students, who will be enrolling in courses that cater to their chosen career. For example, the CBSE curriculum has a pre-determined set of courses that all students take, while the IBDP has more than 70 different courses to choose from.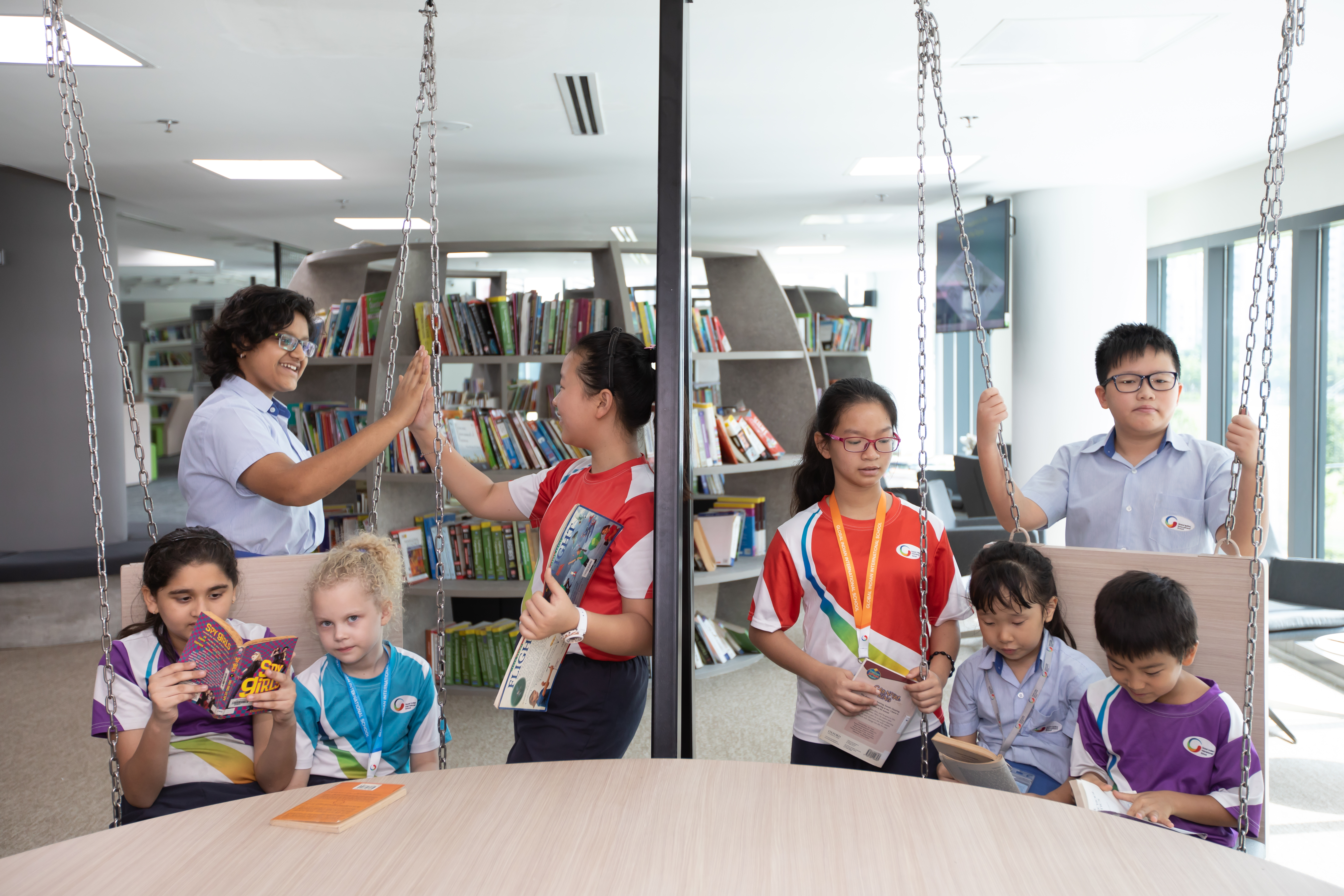 Multiple curricula options at GIIS cater to diverse nationalities
Choosing a curriculum might be daunting, buy this exercise has to be done carefully by parents and students so that they make the best use of choices available in international schools in Singapore.
At GIIS, we are proud to offer many curricula options for our parents and students. These are the curricula that are available at our international school in Singapore:
Global Montessori Plus This is available to early childhood students between the ages of 2.5 and 5 years old.

IB Primary Years Programme This is available to primary students in grades 1 to 5.

Cambridge Lower Secondary Programme This is available to lower secondary students in grades 6 to 8

Cambridge IGCSE This is for secondary students in grades 8 to 10.

IB Diploma Programme This is available to upper secondary students in grades 11 and 12.


Central Board of Secondary Education This is available to primary and secondary students in grades 1 to 12.
If you want to learn more about GIIS Singapore and its innovative curricula, click here.