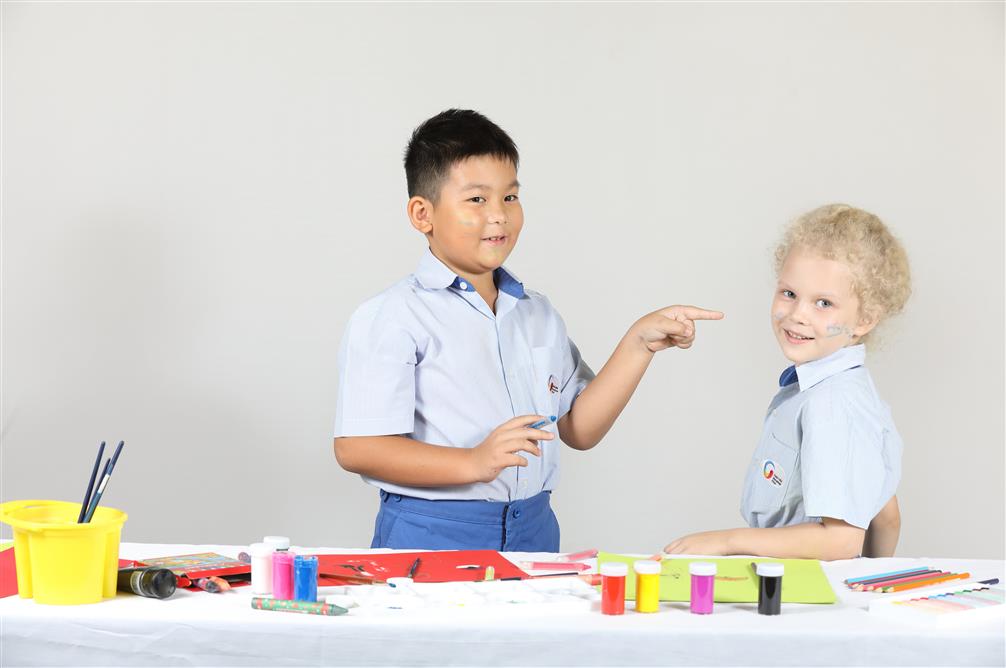 To be able to put themselves in someone else's shoes and see the world from another perspective is something that the children will need to do more often in the rapidly globalising world.
Having said that, being bilingual will largely contribute to the individual success of children in tomorrows different world where adapting to different thinking styles and work culture will be the key to success in business or workplace.
Much has been said and discussed about the benefits of bilingual education for children in developing their cognitive and communication skills and ability to multitask. But actually, bilingualism has far-reaching advantages on an individuals motivation and ability to excel in a diverse environment.
Did you know?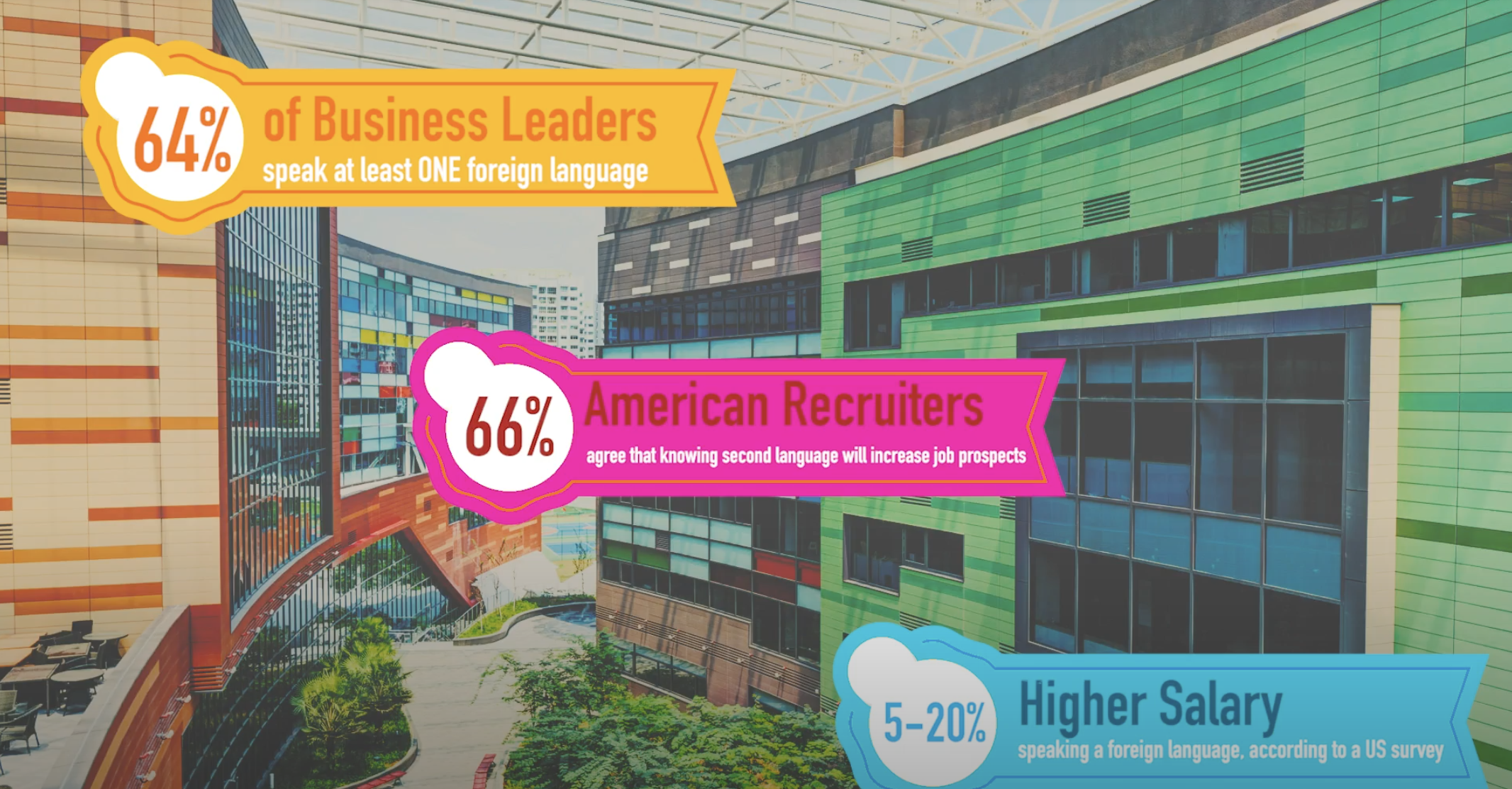 Lets look at some of the differentiating qualities that your bilingual child will possess when he/she joins the workforce in future:
More Resourceful

If your child is bilingual he/she will be regarded by global companies as value adds and better equipped to manage global business relationships. This will translate into better position and higher perks, giving your bilingual child an edge to excel in the highly competitive corporate world.




Good Team Player

- your bilingual child will be more at ease while interacting with individuals from diverse backgrounds and will easily get along with people from different backgrounds in the same team. Future workplaces will look for individuals who are good team players and steer the team ahead in spite of its diversity.




Adaptive to Ideas

the bilingual education will teach the child to appreciate the differences in thinking and working styles prevalent in different regions of the world. They will be more open to learn from the uniqueness and best practices of every region and implement those for the success of business.
Adaptive to Changes

travelling to or settling in new countries, mingling with different races, immersing in new culture and happily imbibing new ways of living will all be easier for your bilingual due to exposure to diverse ideas at a very young age The workplaces of the future will look for such individuals as their employees.
As parents we all realise that simply scoring high grades and being brilliant in academics are not enough for childs success in university and future workplace. Skills like bilingual will be common place in the coming years and as new-age guardians we have to offer them timely exposure to such skills.
Do you also feel that your child will benefit from a bilingual education as they join the future workplace?
Making your child bilingual is just a step away. The Chinese-English Bilingual Programme for Grades 1 to 5 is designed for the future success of students as they step into a bigger world.
Highlights of Chinese-English Bilingual Programme at GIIS:
Based on inquiry-based IB PYP framework

Two experienced teachers in Mandarin and English assigned per class

Lessons are conducted in Mandarin and English on alternate days

Students gain an immersive experience by learning about Chinese culture and history along with English

Moderate fee
To know more about the Chinese-English Bilingual Programme at GIIS, check out our webpage.