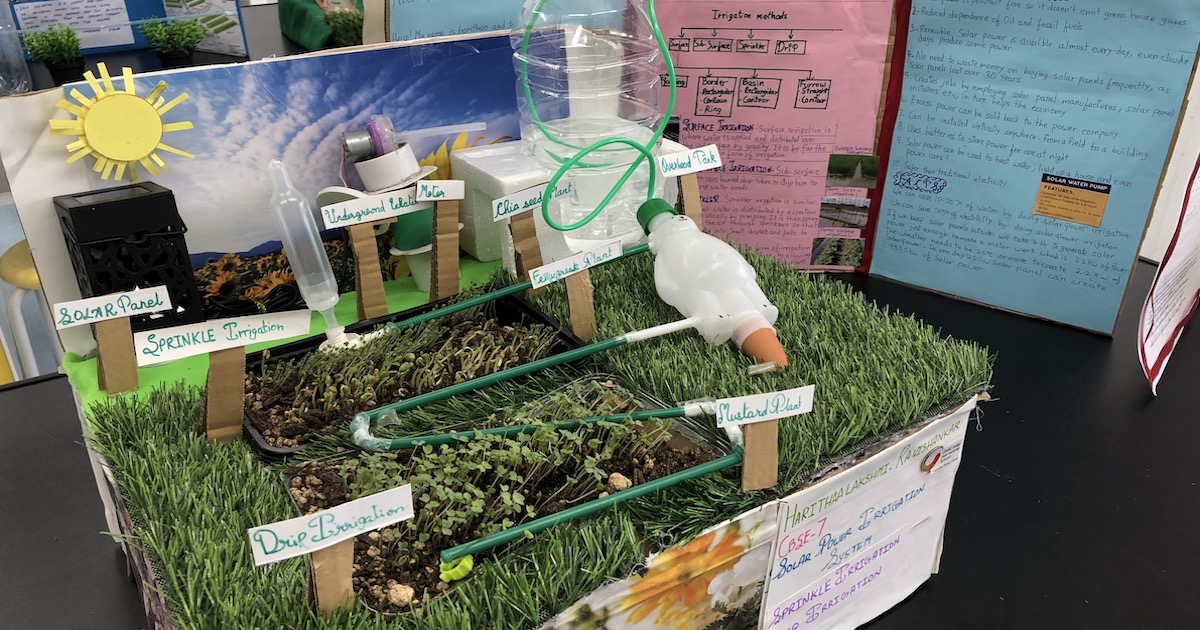 Due to the effect of the pandemic (COVID-19) and limitations on gatherings, a virtual science exhibition was held by Global Indian International School, Nishi-Kasai campus, Tokyo, wherein students showcased static and working models which can be used for learning various scientific concepts for students of Grades 6-12.

The objective was to inculcate a scientific attitude and research-mindedness .
The exhibits prepared were based on the themes:
1)Futuristic science
2)Electricity and magnetism oriented applications
3)Conservation of water and electricity
4)Body organ systems
5)Any other innovative ideas in the field of science

Students of CBSE grades 6th to 12th had prepared models projecting the working models of drone ,piezoelectricity, tensigrity ,working and static models of different human organ systems , working and static models of conservation of water, electricity and many more. This exhibition aided in developing a scientific fervor and an attitude of research mindedness amongst the students thereby developing the qualities of analytical and critical thinking.

Some students created short videos describing their exhibits and results and shared with teachers on a common platform as Google classroom. Students also presented their exhibits which gave them a chance to explain in an enthusiastic manner. was held The student's presentation for each class was displayed for parents via virtual means (Zoom meetings)

In this exhibition, the participating teams shared their creative ideas and solution to everyday challenges through their innovative working / non-working models, exhibits, and presentations supported by reports, display and research findings. It was heartening to notice that the students had been inspired to conceptualize and initiate their personal scientific journey through self-motivation. The Science exhibition had a number of students participating and collaborating hand in hand to make the event successful.
Attach a photo that describes the event.