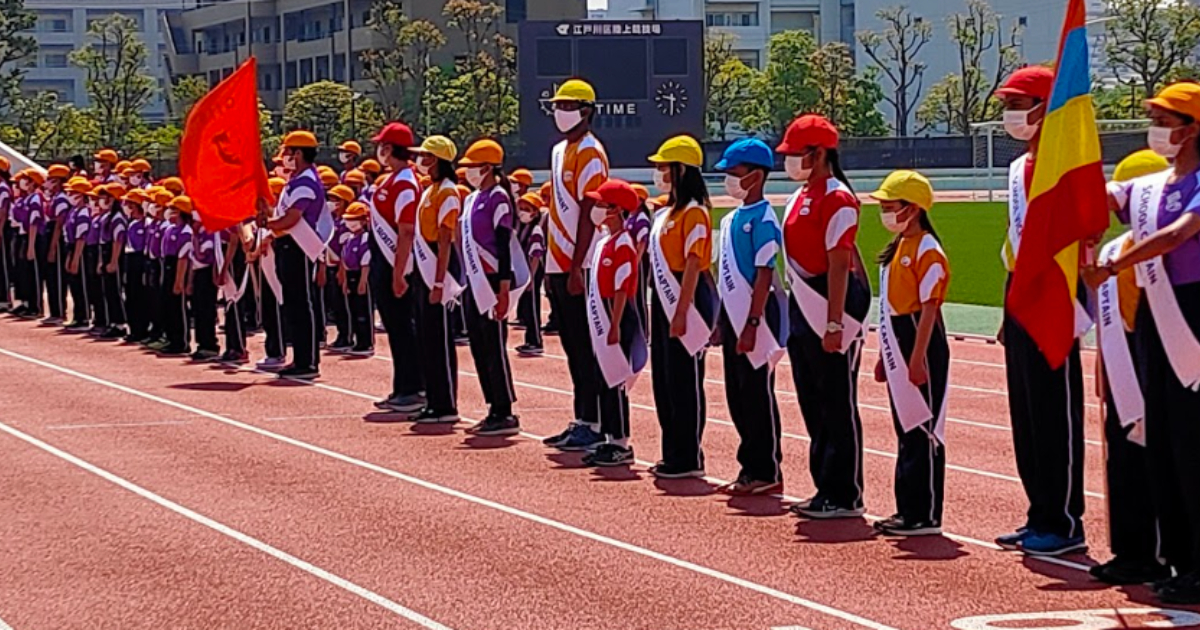 On Thursday, 19 May 2022, our school celebrated The Annual Sports Day for the academic year 2022 -23 with great enthusiasm.
On this exciting day, International Gymnast Mr Riki Fujimaki, an International Gymnast was the Chief Guest, and Mr Shusuke Hirano Ph. D., the director of Aomori University was the Guest of Honour.
Ms Madhu Khanna, the school Principal, presided over the events.
Our chief guest and the guest of honour were accompanied by the school principal and welcome committee to the podium. The program started with a welcome address by the school captain, followed by the Torch run by the student council members was received by the Guest of Honour Mr Shusuke Hirano and placed on the stands.
The students also performed a house-wise March past, which was colourful. The address by Ms Madhu Khanna, the Guest of Honour and the Chief Guest was inspiring and motivating.
Mr Riki Fujimaki, the chief guest declared the GIIS, Tokyo, Annual sports meet 2022 – 23 open, and performed a marvellous Gymnastic display for the students.
The students and teachers were enthusiastic and energized all through the day. Various Sports events were organized by the School Sports Department, wherein students participated according to their interests.
The winners of the events were awarded medals by the dignitaries.
The grand finale of the day was a Yoga display, which was quite dazzling to witness. The final prize distribution ceremony was conducted where the "Best houses in March past" and overall winners were awarded.
With the vote of thanks proposed by the Sports captain, the remarkable day came to an end.
GIIS Tokyo Communications