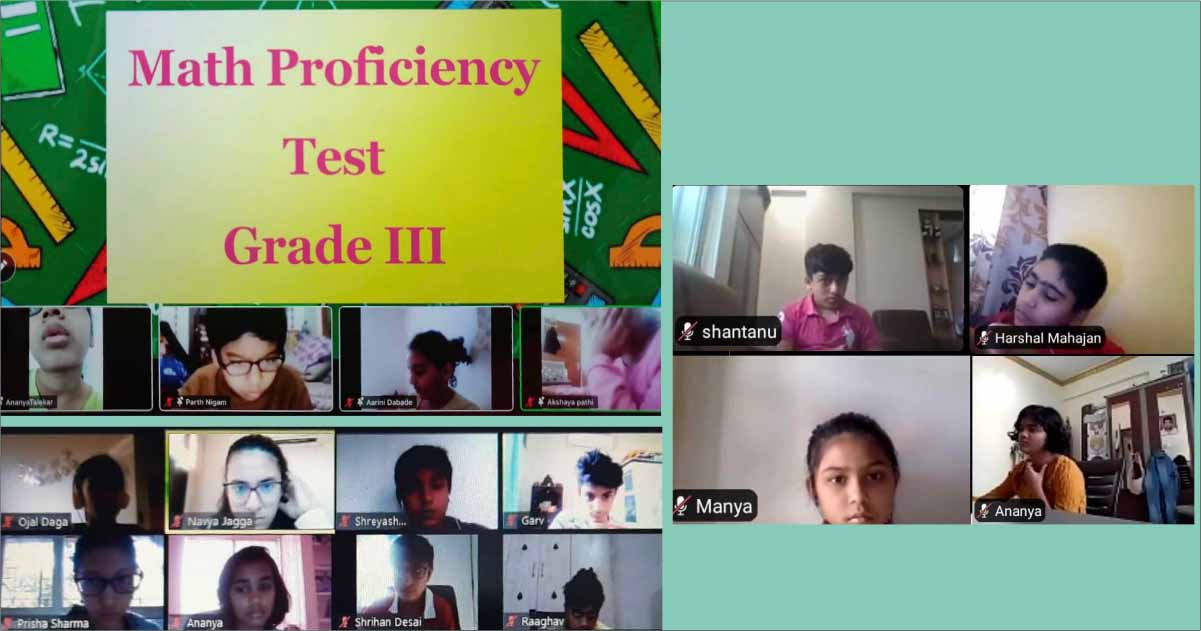 Global Indian International School (GIIS), Smart Campus Hadapsar organised a Mathematics Proficiency Test for the students of Grade 1 to 8 on 20th Feb 21. The test was mainly conducted to assess their potential based on the parameters of critical thinking, logical reasoning, and mathematical skills development over the year.
As part of this initiative, an online test of 50 marks was conducted that included​ multiple-choice questions based on the current syllabus​ of respective classes and few other important mathematical concepts. The proficiency test was mainly conducted to gauge the understanding and grip of the students in various topics of the maths syllabus that was covered during the academic year.
The key objective behind organising this activity was to assess, course-correct, and improve their command over the subject. More so, through this test, they were also able to revise the entire syllabus that was taught throughout the academic session.
The test was thoughtfully designed to enhance students' learning outcomes, improve overall confidence, sharpen memory and boost their ability to think critically. It also encouraged them to take responsibility for their own learning and evaluation. Since the entire academic year was on a virtual platform, through this test, teachers too got the chance to correctly measure if students have learned efficiently and if they were capable enough to recognize the Mathematical terms taught during the year, and if they were able to apply the concepts clearly. The scores further helped the teachers to review the teaching-learning methodology and decide on the course corrections wherever required.