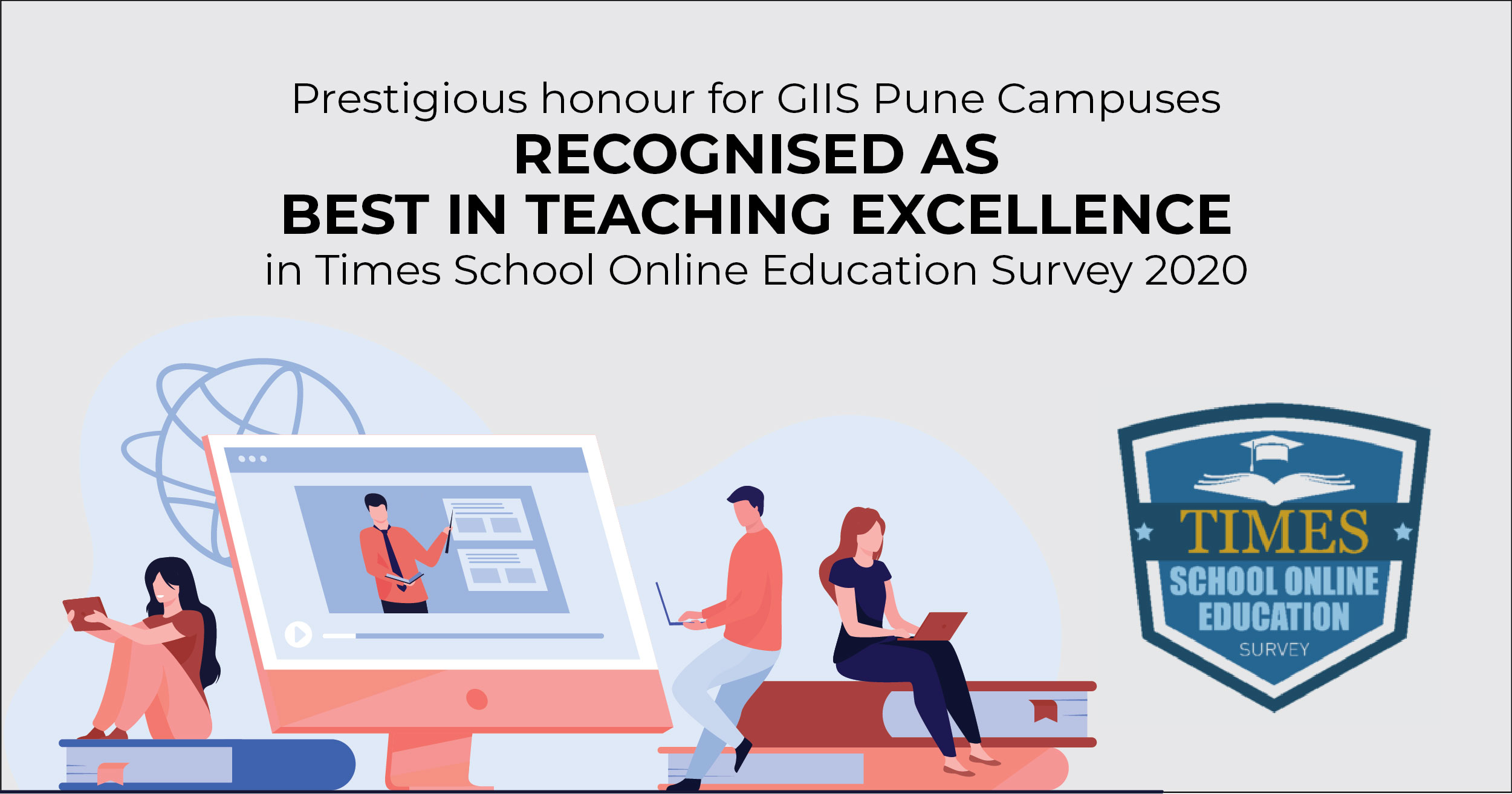 It's indeed a proud moment for the entire GIIS community. Both our campuses in Pune - GIIS SMART Campus, Hadapsar, and GIIS SMART Campus, Balewadi have been recognized as the Best School in Teaching Excellence in the Times School Online Education Survey 2020 conducted recently. Having already earned over 150 national and international accolades in the past 18 years, this one too has been a result of the consistent trust and motivation from our students, parents, stakeholders, and everyone who has been a part of the GIIS journey.
This award not only reflects how GIIS keeps an unwavering focus on constantly building teaching capabilities, providing the right tools to deliver high-quality education, and implementation of global best education practices, but also our agility and our future readiness that helps us stand strong even during a global pandemic like this. Having all the frameworks in place, amid the lockdown, GIIS campuses were among the first few ones to take proactive measures to train its faculty with the technical nuances of a virtual classroom and leveraged its existing digital infrastructure to ensure uninterrupted learning from home.
Hitherto, the campuses have been conducting regular global knowledge exchange programs, not just for students, but also for the teachers who connect with their counterparts at GIIS campuses abroad and upgrade their teaching skills regularly with the latest global trends.
Unconventional education was already the "new normal" at the GIIS SMART Campuses, with experiential and project-based learning having replaced traditional classrooms. At GIIS, students and teachers work together as partners in the process of learning, making the most of the digitally equipped functional classrooms.
Not just technological prowess, GIIS SMART Campuses are known for their innovative frameworks to shape self-directed learners; frameworks that continue to win awards at global platforms.
Our sincere thanks to the entire GIIS parent community who have been the force behind our endeavors and with their continued support, we are sure to set even higher benchmarks in educational excellence.