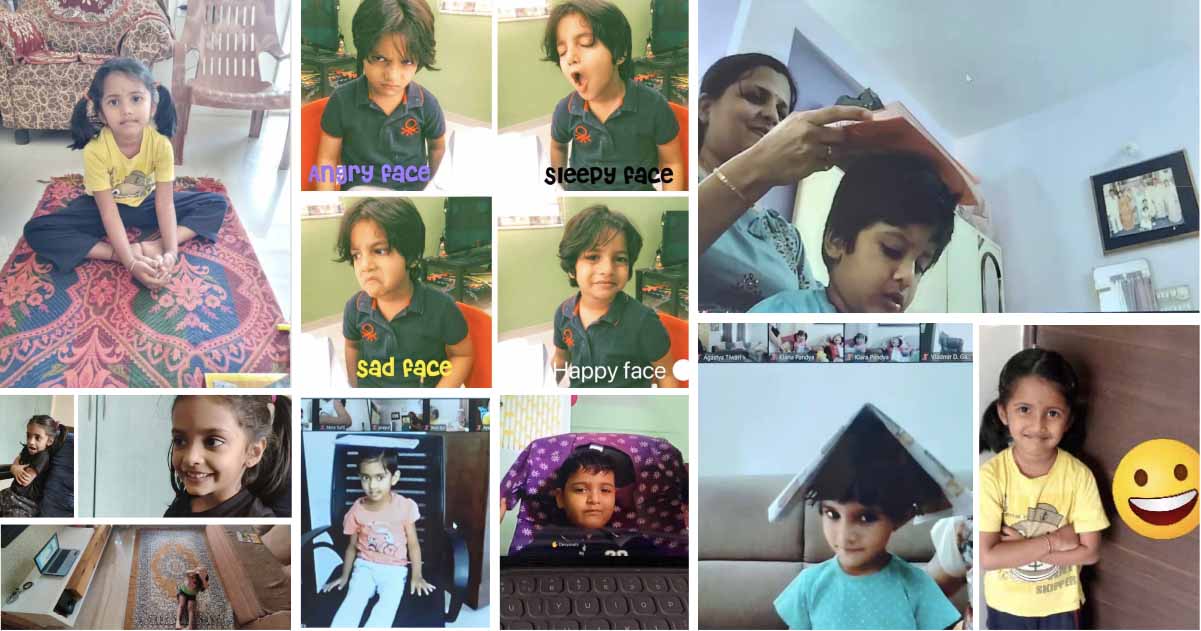 The Global Indian International School (GIIS) Smart Campus Hadapsar begins its new academic year 2021-22 after the successful completion of one year of virtual schooling on April 5th, 2021. The class of 2020 was a remarkable journey for all of us, our enthusiastic students, and their parents. GIIS Hadapsar left no stone unturned in providing the best of education, while also winning multiple awards and recognition across the globe in various competitions. The start of the school year seemed more overwhelming than ever before. One could observe the mixed feeling of joy, excitement, and curiosity to explore more at GIIS.
The day commenced with a virtual assembly welcoming the students in the new academic session by their class teachers, followed by the school prayer, pledge, beautiful thought for the day, some amazing facts, etc. The students from Pre-Primary to 9th Grade participated with full enthusiasm and made the day memorable. Meanwhile, teachers also organised self-introduction sessions where students and teachers got the opportunities to gel with the children and also make them understand the rules and guidelines of virtual classrooms.
The following are the highlights of the warm-up activities organised for the students by their respective class teachers.
Pre-primary:
· Yoga: Pre-primary children enjoyed a quick yoga session. It is one best practice that helps the children to inculcate higher optimism, more positive emotions, stronger self-identity, and learn to take better care of their health.
· Storytime: This activity witnessed the active participation of the tiny tots and used their blossoming language and critical thinking skills, thus developing self-confidence. They also discussed the importance of following classroom rules through this activity wherein they learn to eagerly wait to share their thoughts.
· Mirror your emotion: Children had an interesting time enacting the various emotions used in our day-to-day life. It was indeed fun for them to be a part of the game.
· Musical Chair & Book balancing: The day ended with two fun games – musical chair and book balancing. The little wonders kept their zeal and enthusiasm throughout the session.
Primary:
· Virtual Birthday celebrations: A wonderful birthday celebration was planned by the teacher to make the birthday boy feel special. The child was delighted by this warm gesture of the class teacher.
· Let's know our classroom rules: "Discipline is the bridge between goal and accomplishments." GIIS believes in inculcating good values in students which begins with knowing and following the classroom rules.
· Online quizzes: Children thoroughly enjoyed the quiz session planned to recapitulate the previous concepts.
· Art makes learning fun: Art is something that lets you breathe different kinds of happiness. The beautiful creation reflected in the colours spread by our students.
The day concluded with a warm wish by Dr. Lakshmi Prasanna, Principal GIIS Hadapsar for their future endeavours and for the new beginning of the academic session.