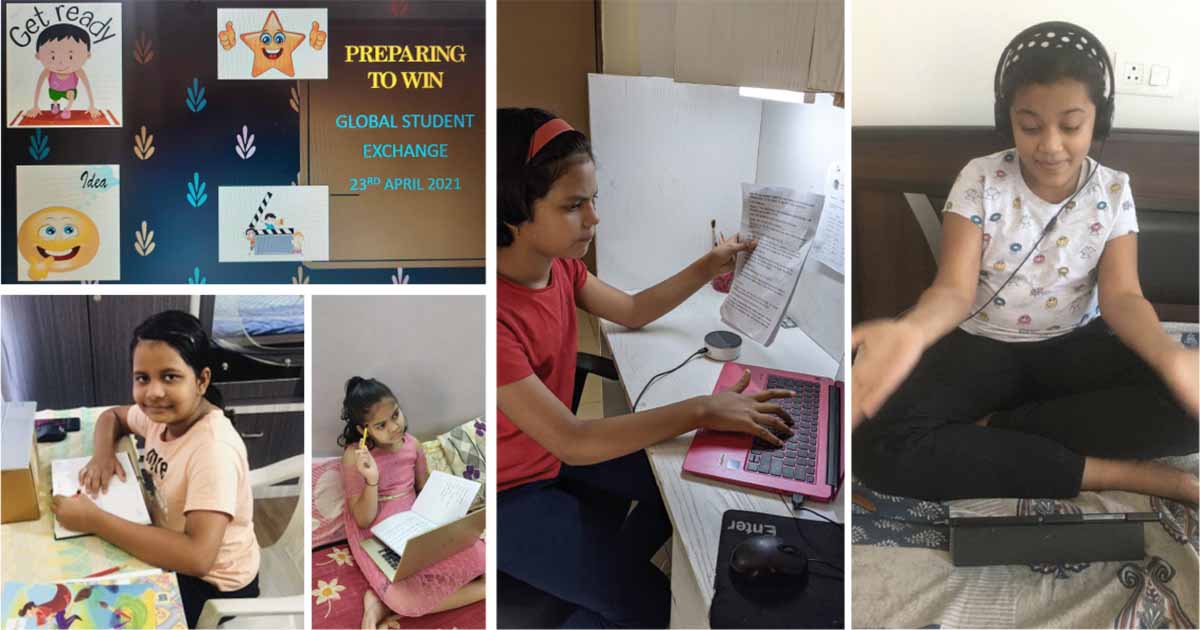 The path of knowledge sharing and learning is one of the important focuses of GIIS and the Global Student Exchange program (GSE) is an integral part of GIIS culture. The GSE program is organized across the year to drive the GIIS students positively towards acceptance and understanding of an array of different cultural and community perspectives. The key objective of this program is to create awareness and adoption of alternative, multi-faceted approaches to learning.
The very first competition for the Academic Year 2021-22 is to be held on 23rd April 2021. With the aim of exposing students to the extremely challenging technical world, GSE gives a platform to the participants to present unique ideas and share amazing thoughts with fellow students across the globe.
The GIIS schools across the globe participate in this event throughout the academic calendar to nurture the students to global citizens. They are primarily judged upon various aspects like presentation skills, subject matter, teamwork, problem-solving strategies, and communication skills, among others.
The first GSE Competition of this year will have young aspiring students of grade 5 confidently presenting their ideas on the topic – 'Health and Entrepreneurship'. The participating campuses include GIIS Smart Campus Hadapsar and Balewadi, Pune, and GIIS Tokyo. Each team will have 6 participants exhibiting their ideas through a virtual presentation within 10 minutes. The honorable judges of the event are Ms. Vidya Neisaikar, an educationist, and Ms. Gayatri Moras - Vice Principal, GIIS Ahmedabad.
Super excited about the final competition, Dr. Lakshmi Prasanna - Principal GIIS Hadapsar wishes luck to all the participating students while looking forward to this glorious event. She also expresses her thanks to all the staff members for their remarkable contribution in mentoring the students. She further states, 'I feel really happy to see our students getting such relevant platforms and opportunities contribute, learn and grow through such engaging and engrossing competitions that test the students across various skill sets."
This GSE event will certainly be a stress-relieving platform for students who have just finished writing their exams. Everyone is eagerly looking forward to the competition day.