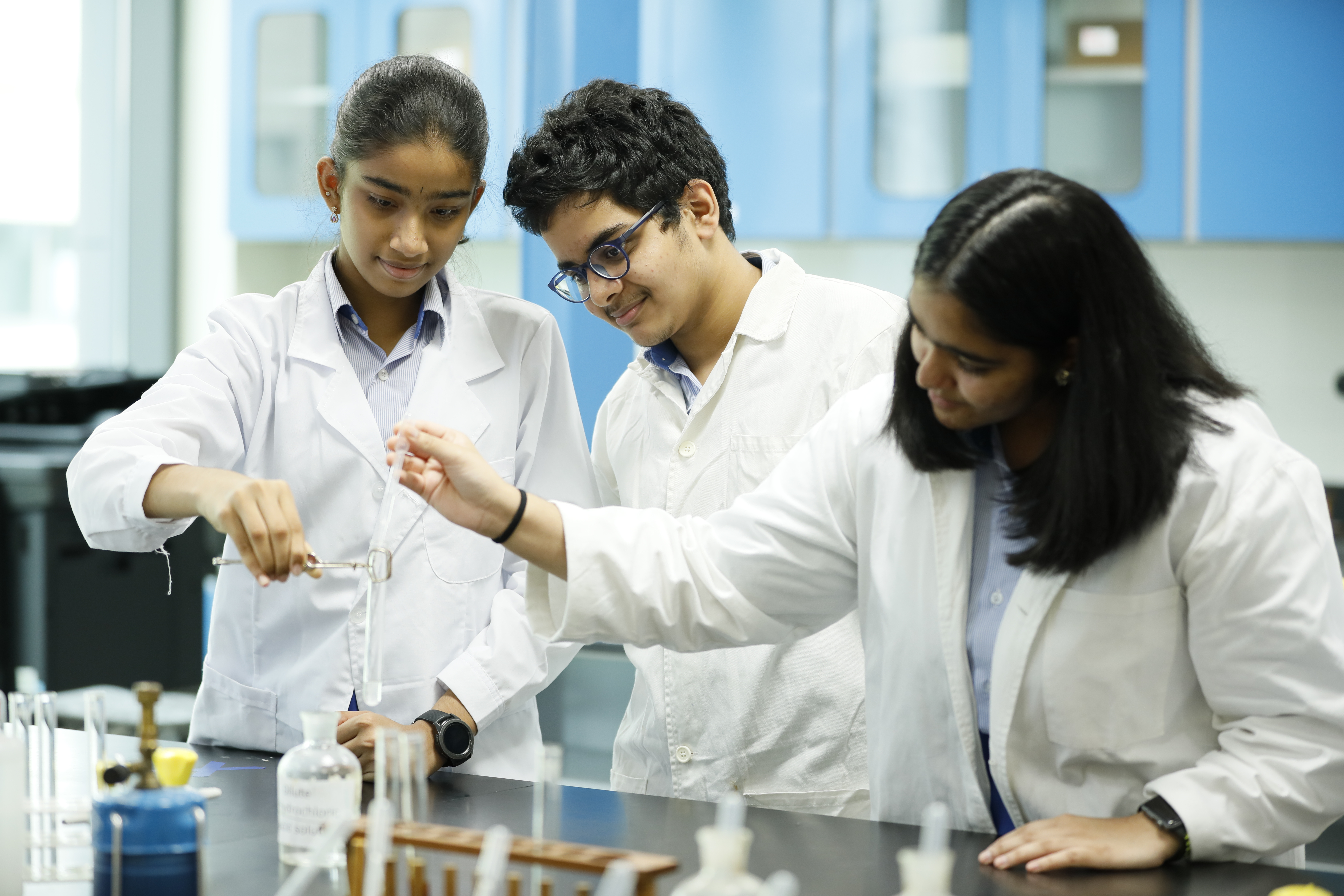 Dear Parents and Students,
A warm welcome to the new academic year 2021-22.
Former White House Chief of Staff Rahm Emanuel said: "Never let a serious crisis go to waste. It's an opportunity to do things you think you could not do before".
The academic year 2020-21 was just like that. It had a serious crisis, but it was also a great opportunity that has taught us so much and helped us understand even more. It has taught us newer ways to do old things, tapped into human genius through better innovations and practises and also affirmed our faith in the goodness of people willing to go the extra mile to make the world a better place.
In the end, the year gave a sense of achievement for students and teachers, and to all of us as a team.
The new academic year 2021-22 is when we carry forward our theme of last year: RISE as leaders of tomorrow by nurturing respect, integrity, skill development and empathy among students. Our Blended Learning pedagogical approach and our emphasis on imparting 21st-century skills to students, will continue unabated, alongside our 9GEMS holistic learning.
I am excited to share a few new initiatives that will be rolled out this year for our students. Clubs that are generally run by our senior students will be opened up for younger members from Grade 8, ECA-CCA activities will restart with gusto, and TEDxYouth will make a comeback. We are planning exciting events like Debate spectrum 2.0 - an enhanced version of a debating experience, TechnoFest including Hackathon and new activities in the STEAM week.
Students can also look forward to workshops planned throughout the year - from Podcast creation to journalism to photography.
While our Healthline and Career Counselling Webinars will continue to enlighten and respond to parent and student queries, a brand-new Education and Career Guidance programme will also be rolled out to prepare our students adequately for their college applications and University placements.
My team of dedicated teachers, Coordinators and Academic leaders will proactively support students to achieve the best that is possible and become better versions of themselves.
We look forward to a very engaging and exciting year ahead for all our students and parents and wish you a smooth and productive year ahead.
Cheers and God bless
Melissa Maria
Principal.