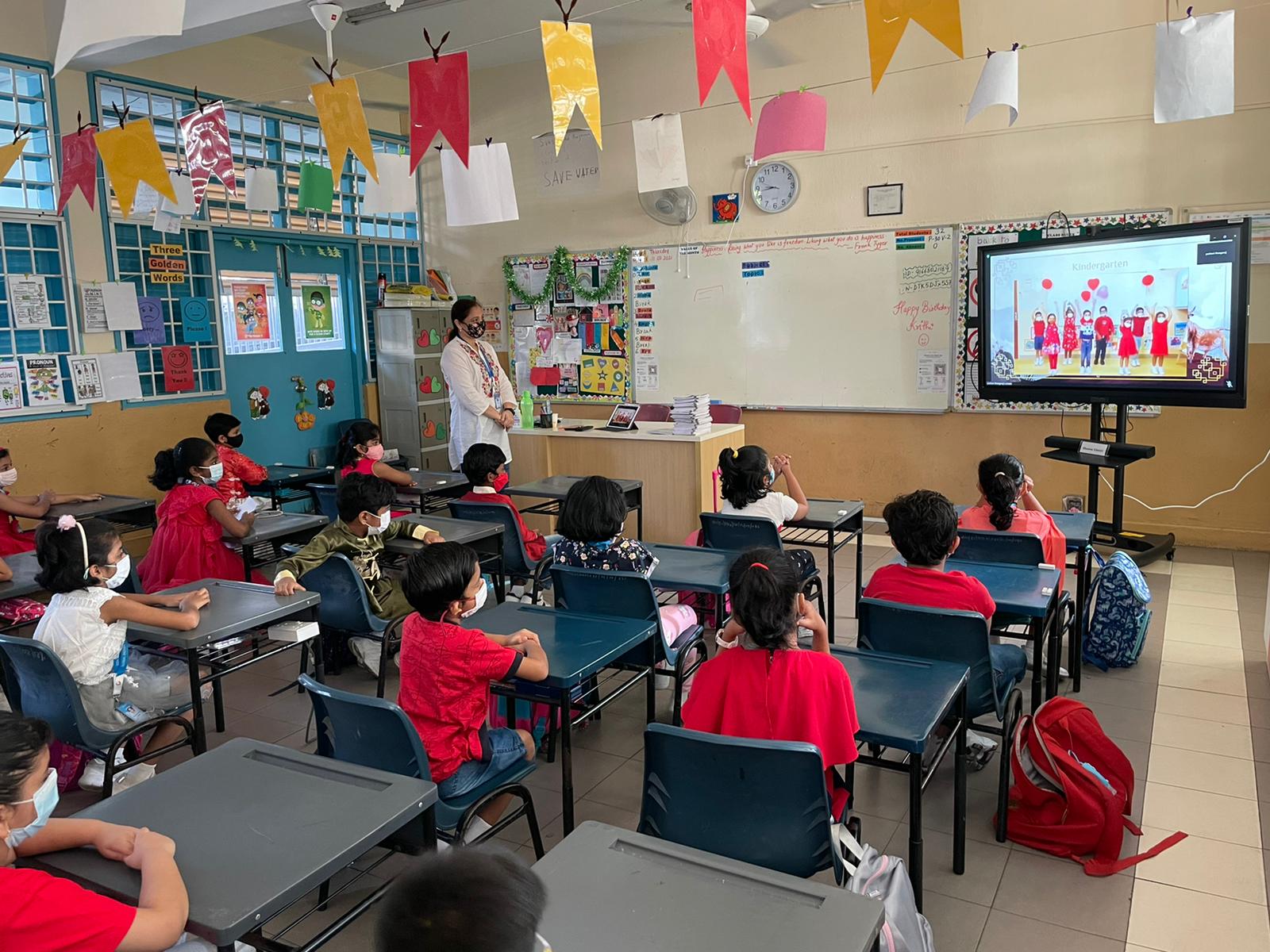 GIIS East Coast students, teachers and parents virtually joined the celebration of Chinese New Year 2021 with fun and frolic, on 11th February.
Chinese New Year is also known as the Spring Festival in China, it is the first day of the Chinese lunar calendar. A cycle of twelve years is observed, each named after an animal or mythical creature.
2021 is the Year of the Metal Ox. In China, the Ox is considered a diligent, honest and strong animal that is associated with good harvests and fertility. The steady and patient Ox would have been first in the Chinese zodiac, if not for the rat which hitched a ride and subsequently won the race by jumping off before the Ox could cross the finish line.
The school was soaked in hues of traditional red colour which is considered auspicious and also represents love as February marks the month of love too.
Our kindergarteners wished everyone Gong Xi Fa Cai and Happy Valentine's day, with a song. A fan-dance was performed by our students of Grade 1 to 3, a melodious song by the School Choir Group and an extraordinary Lion Dance by our very own GIIS students to add on to the traditional flavour by giving the personal touch to the celebrations.
A small token of appreciation was also awarded to the helpers for their selfless contributions towards the school and students on this auspicious occasion.
The assembly wound up with a wonderful speech by the senior students, special CNY wishes by the students of Chinese ethnicity in GIIS EC and vote of thanks by the Head of School, Mr Sastry.
To sum up the celebrations, our students visited the neighbourhood to greet the neighbours with oranges, as a symbol of prosperity in Chinese culture.