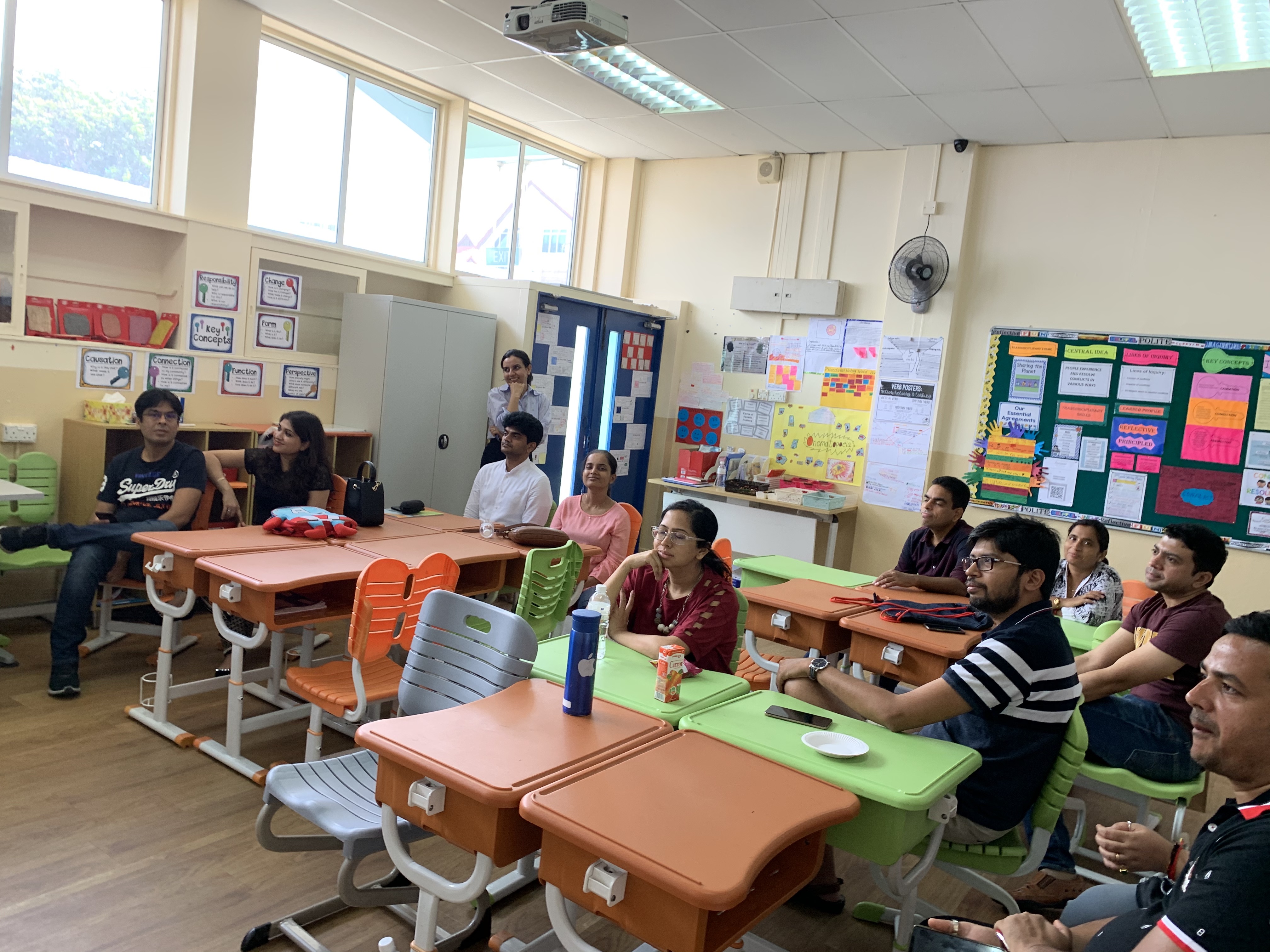 On 12th October, the PYP teachers and admissions team at East Coast Campus welcomed guests and parents who wanted to know more about IB Primary Years Programme, to a PYP Showcase session.
During this event, our guests had a chance to participate in various info sessions like a talk with the PYP Coordinator, Classroom Experience, Culinary Activity and Robotics. Parents were given a glimpse of how learning happens under PYP.
The day started off with a session with the PYP Coordinator when parents had a chance to know more about the programme and about the school. At the same time, the children attended the classroom experience session with one of our PYP teachers. They enquired into the process of making a grilled sandwich, had a brainstorming activity on the possible procedures, wrote the steps and had a chance to create their own sandwich following the procedures that they had noted. At the end of the session, they enjoyed the sumptuous snack.
Another exciting activity was based on Coding and Robotics. Students and parents were given a short course on how to code sequences to allow the robots to move at a different speed and in different directions.
The PYP Showcase offered the parents with good knowledge about the educational framework and what makes it futuristic and dynamic.