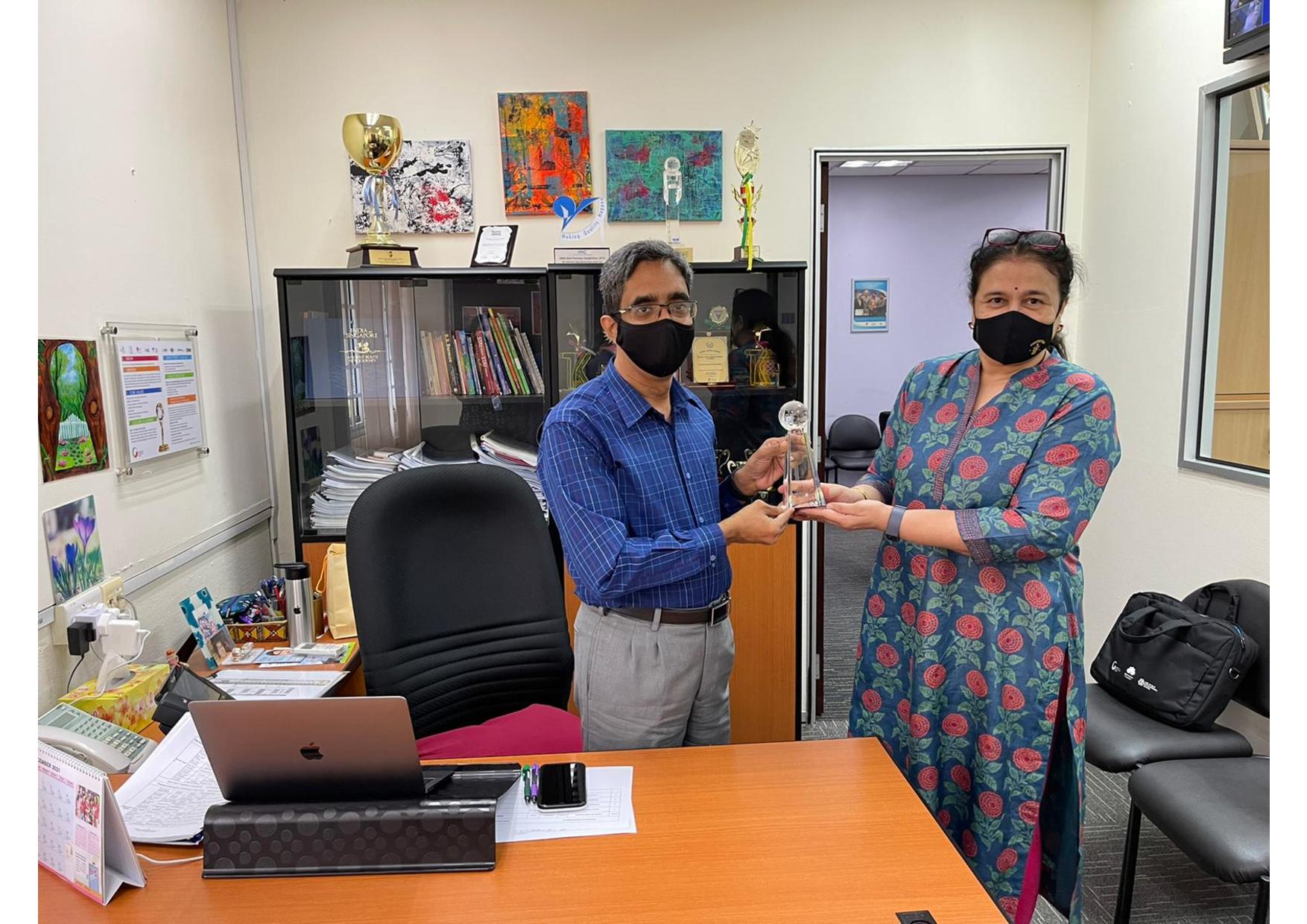 The month of February commenced with colourful celebrations of Chinese New Year. This year is celebrated as the Year of Metal Ox as per the Chinese calendar. The Ox stands for diligence, honesty, good harvest and prosperity. The school celebrated the event through a special assembly and children from all segments - GMP, PYP, CBSE and CLSP participated with enthusiasm and presented songs, dances and speeches to display various values. The highlight of the celebration was the extraordinary Lion Dance by our very own GIIS students to add to the traditional flavour by giving a personal touch to the celebrations.
As part of the ongoing celebrations, students visited the neighbourhood to greet the neighbours with oranges, as a symbol of prosperity in Chinese culture. A small token of appreciation was also awarded to the helpers for their selfless contributions towards the school and students on this auspicious occasion.
To inculcate the habit of conservation of water and to bring out its importance to the students, we have celebrated the water week with various age-appropriate activities and engaged the entire school. Walking the talk, some students of East Coast Campus took a pledge to save water in their own small way. The pledge transcended adopting and disseminating water habits and behaviours, and promised active responsibility in transforming our society to achieve sustainable water development, thereby improving the quality of life of all inhabitants of the planet.
I am really proud to share with you all that GIIS East Coast has won the first-ever GIIS Platinum award from GCEE (Global Center for Education Excellence ) for meticulous maintenance of the standards in various processes of functioning of the school through PROMISE V2 (Performance Oriented Management Information System for Education Version 2). This speaks a lot about the teamwork and commitment that each and every teacher and staff have towards their area of work.
Regards
CVK Sastry
Principal, East Coast Campus