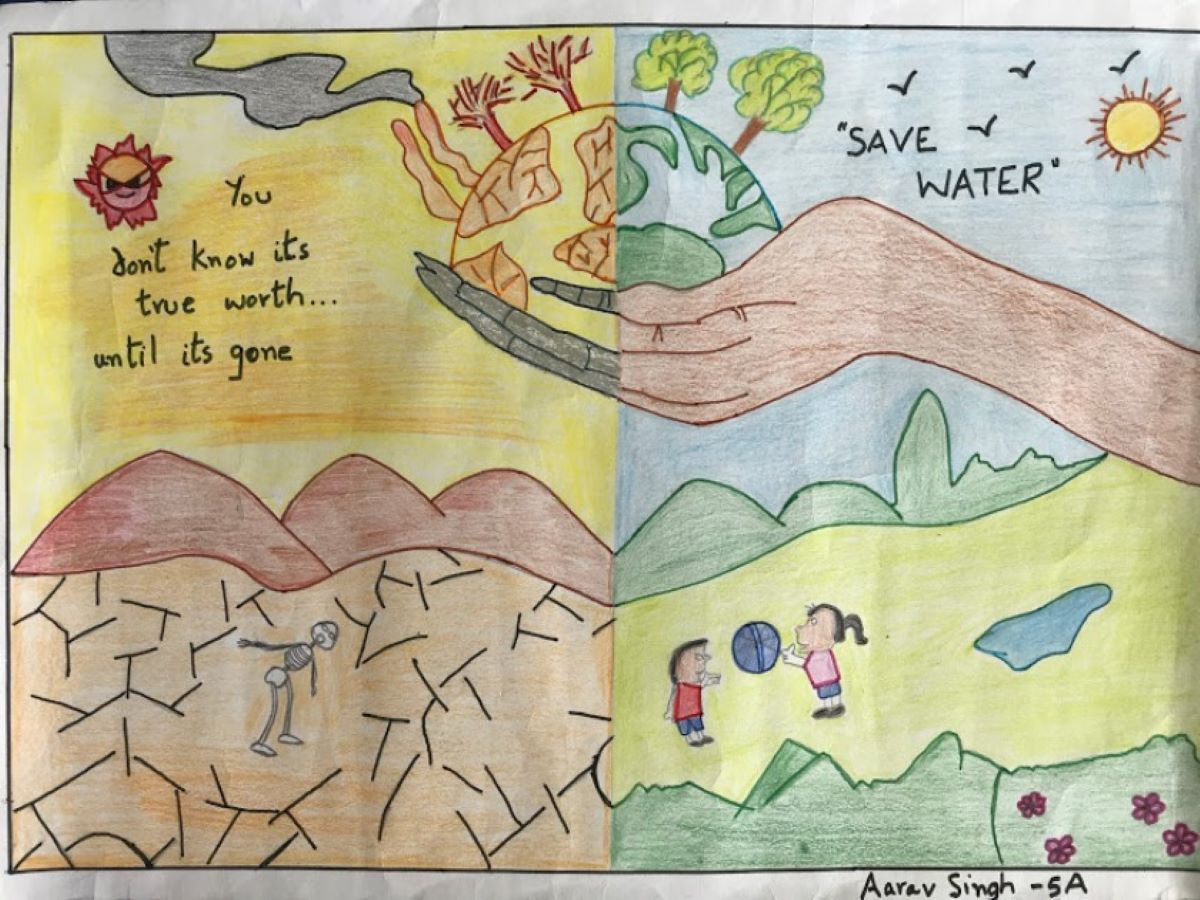 Different sections of society value water for various reasons. Apart from sustaining it is used for so many other things such as agriculture, factories etc. From 8th to 11th February 2021, GIIS EC Campus celebrated Water Week to create awareness about conserving water and appreciate our water resources. The purpose was to communicate how water is essential to our home and family life, our livelihood, our cultural practices, our wellbeing and the local environment.
Water week was celebrated by conducting various activities that helped students learn ways to value water and safeguard it effectively for everyone. GIIS brought alive stories, thoughts, and feelings about water.
The Kindergarten, Class 1 & Class 2, took part in an array of activities involving colouring, poster-making, writing colour poems, and creating their pledge for water.
Class 3 students reflected on their role as poets of a global community and wrote poems in multiple genres vocalising the need for taking care of the water in our environment. They made their pledges for nature.
Grade 4 students performed a skit raising #voicesforwater to support efforts to ensure each person in every community has access to sustainable water.
Taking Water week to the next level was the Class 5-8 students who participated in competitions on posters with a slogan, model making, and jingle/ video campaign. They emphasised the value of water principles that seek to bring systemic changes in the WASH (Water, Sanitation and Hygiene) system.
Walking the talk, some students of East Coast Campus took a pledge to save water in their little ways. The pledge transcended adopting and disseminating water habits and behaviours and promised active responsibility in transforming our society to achieve sustainable water development, thereby improving the quality of life of all inhabitants of the planet.
Please click here to view the pictures from the celebration.