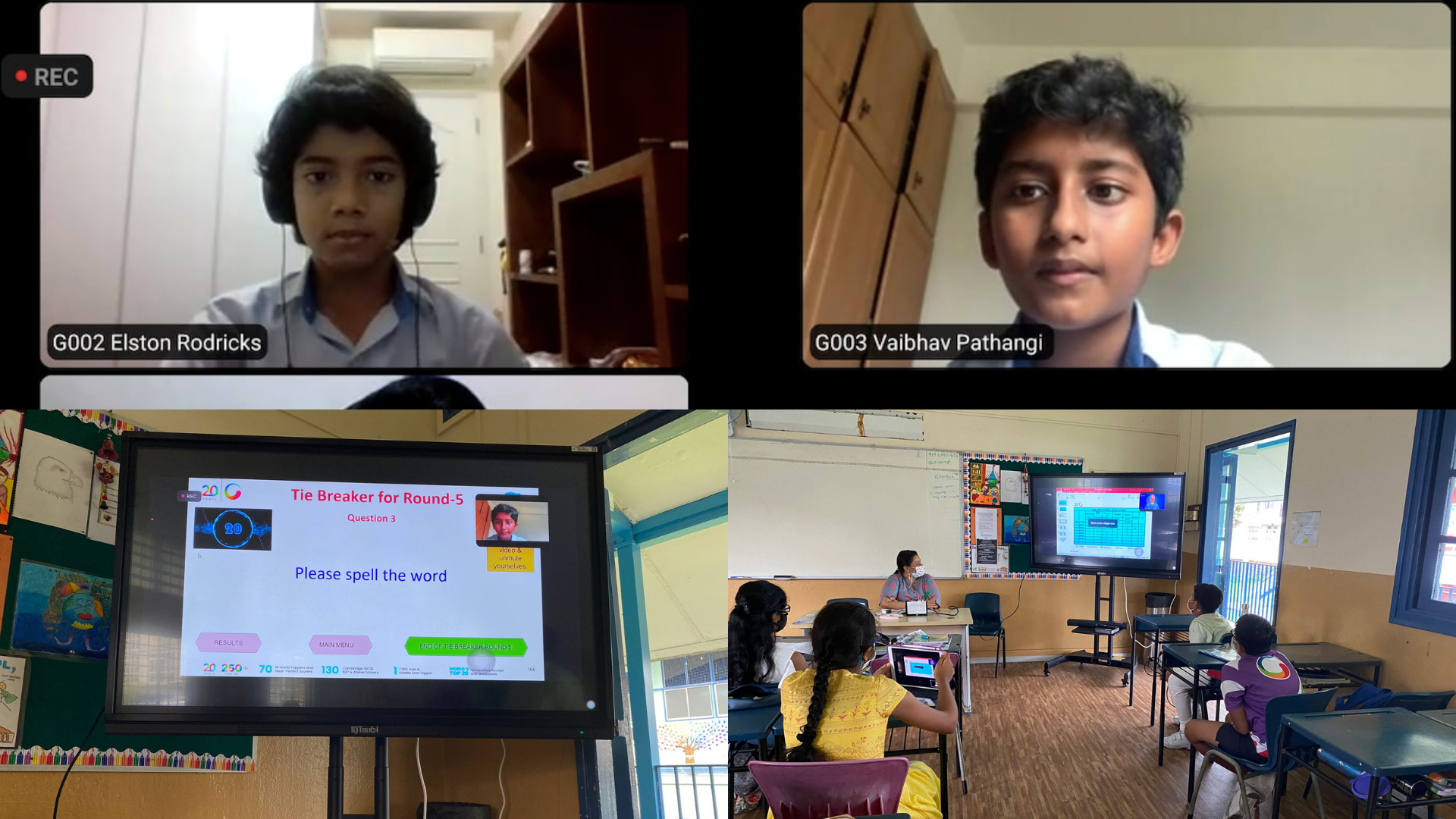 Three students from GIIS East Coast Campus emerged winners at the annual Spell-O-Well competition held across GSF schools.
The students, Hariharan Venkatesan, Elston Rodricks, and Vibhav Pathangi were selected to represent the school after various preliminary selection rounds. The students were prepped well for the event by their teachers, having practiced religiously for the event.
On the final day of the event, the students from East Coast Campus were met with competitors from 11 other GIIS campuses. The students presented themselves well, having performed exceptionally well and bagged the first position.
GIIS has always aimed to provide its students with an all-rounded educational experience that goes beyond the classroom, in order to develop them into global leaders of tomorrow. The 9 GEMS pedagogy followed by the school ensures that students get to discover their talents and passions, by allowing them to experience a plethora of opportunities. These opportunities, such as the Spell-O-Well competition, are hence a great example of how the pedagogy benefits the students, while also making for an engaging session.