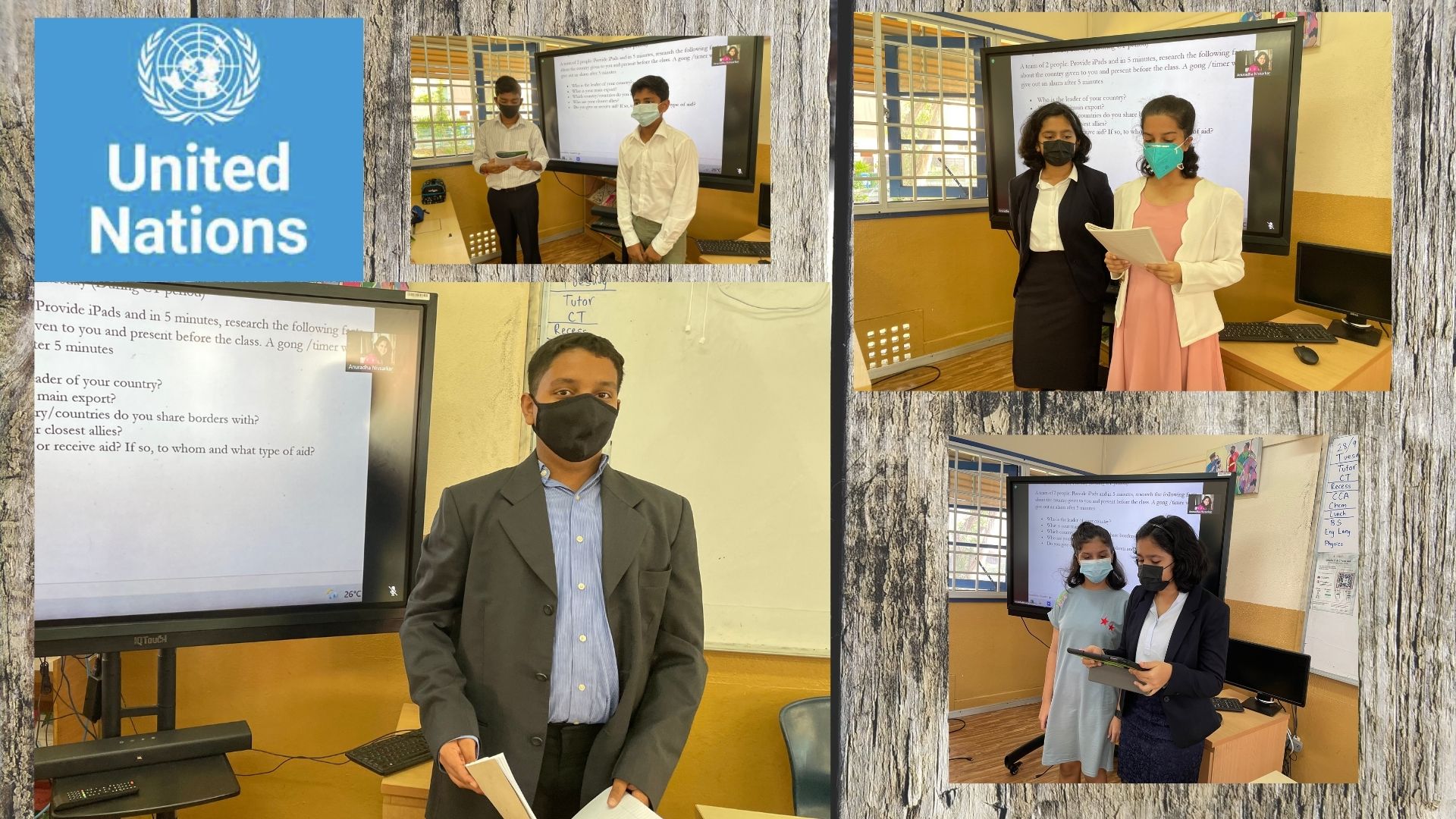 Over the course of the last week (27 September - 3 October '21), various activities within the GIIS East Coast Campus, commemorating the dual occasions of the UN Week at GIIS and Gandhi Jayanti were celebrated.
The UN Week was celebrated with enthusiasm by all the students in the school with bysting excitement. Due to safe distancing and group size limiting measures implemented by the Government, festivities were conducted in the respective classes of the students. The events were conducted in the tutor period of the classes. Virtual students also participated in these events. All activities were conducted keeping in mind the age group of the students.
The higher grades (CLSP8 and IGCSE 9) dressed up in formal clothing for the UN Week. Grade 9 CBSE conducted an enriching debate on Gandhiji's philosophy, and how hugely it is applicable in today's world, offering brilliant insights for the young mind. Grade 8 CBSE conducted an extremely engrossing debate on the topic: 'Gandhiji's principles and GIIS'. Students of Grade 8 CLSP paired up, with each duo choosing a country and finding out information like its leader, allies and neighbours, which was then shared with the class. Grade 7 CBSE wrote thoughtful essays on Gandhiji, his ideals and philosophies, while Grade 6 CBSE found out some famous and inspirational quotes of Gandhiji and discussed how they are so relevant to us in today's modern world. 5 CBSE created beautiful collages and astounding drawings on the ideas of peace and Gandhiji's life, artistically expressing Gandhiji in an incredible way.
All the activities were interesting, informative and successful and the students enjoyed learning about new perspectives on the UN and Gandhiji.
GIIS-EC