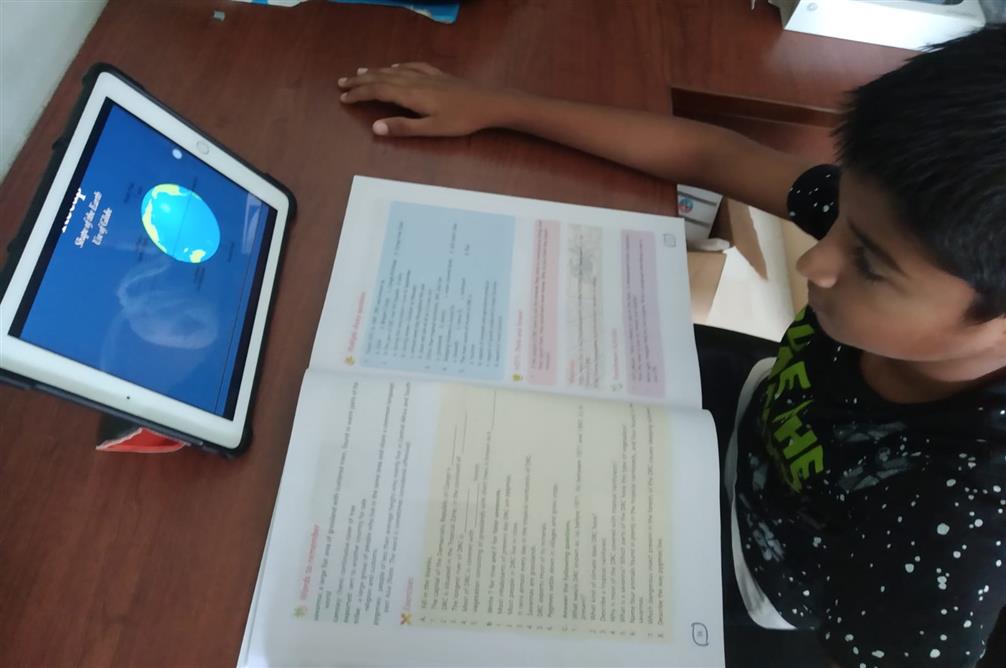 As the world hunkers down to curb the spread of the novel coronavirus, blended learning seems to be emerging as the most sustainable model in the current situation.
As our pandemic-preparedness model at GIIS, we have gradually transitioned students back to the physical classroom. At the same time, we are completely prepared to go back to the blended learning model in case there is a turn in the situation and the pandemic worsens again.
What Does Blended Learning Look Like at GIIS?
To know about SMART Camus and its futuristic curriculum, click here.
Our current framework enables students to participate in both virtual and physical lessons. As we implement blended learning, students can alternate between virtual and on-campus learning on a weekly basis.
At school, we've stepped up safety protocols, which include installing acrylic shields in classrooms, group thermal scanners and distributing masks and face shields to every student.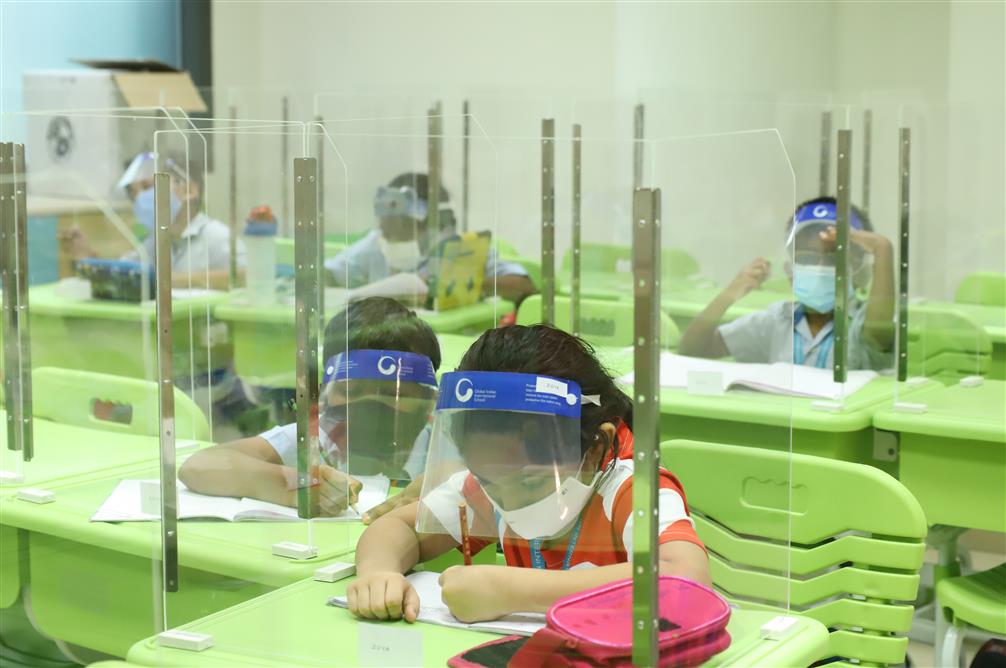 When students are participating in virtual learning, they will access course materials and submit assignments through our online portal, just as they did during Singapore's circuit breaker period. Children will be able to connect with their teachers remotely, too.
Watch this video to get a glimpse of the hard work that our teachers put in to make virtual lessons successful:
Benefits of Blended Learning
Blended learning is fortunately an innovative model that is highly beneficial for students and teachers alike. Here are some of the advantages blended learning provides your child.
Sustainable model
It may be several months or longer than the effects of this pandemic will wade off, and the blended approach is more sustainable in the long term than virtual learning alone because it more closely simulates the typical learning environment.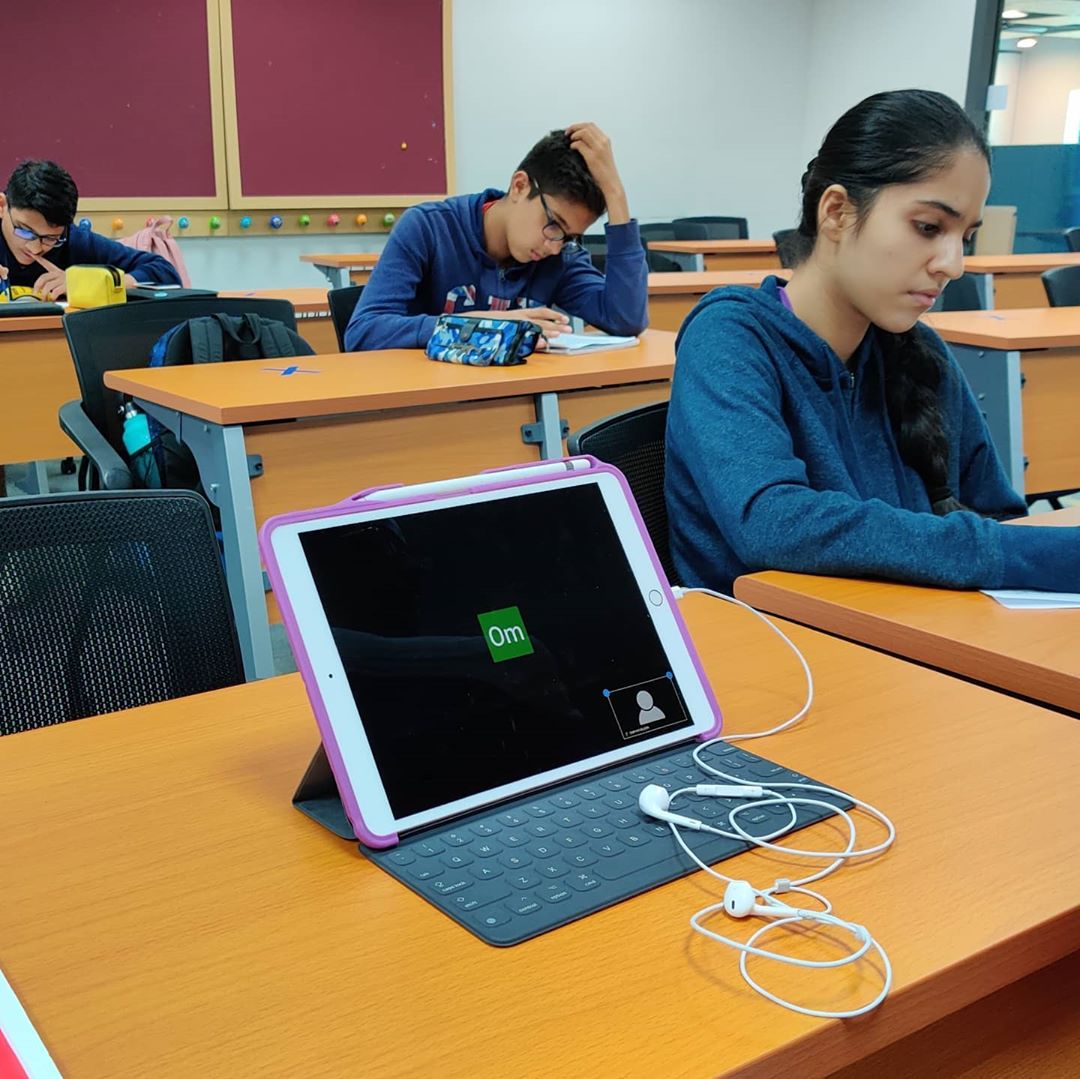 Splitting instructional time between e-learning and the physical classroom allows us to comply with public health guidelines whilst providing students opportunities to interact with teachers and peers in-person.
blended learning accommodates a variety of learning styles
With blended learning, students not only engage with teachers and peers face-to-face but also through digital means such as email and message boards. Students who are less apt to speak out when they have a question or don't understand something can instead post their query on a message board or via chat.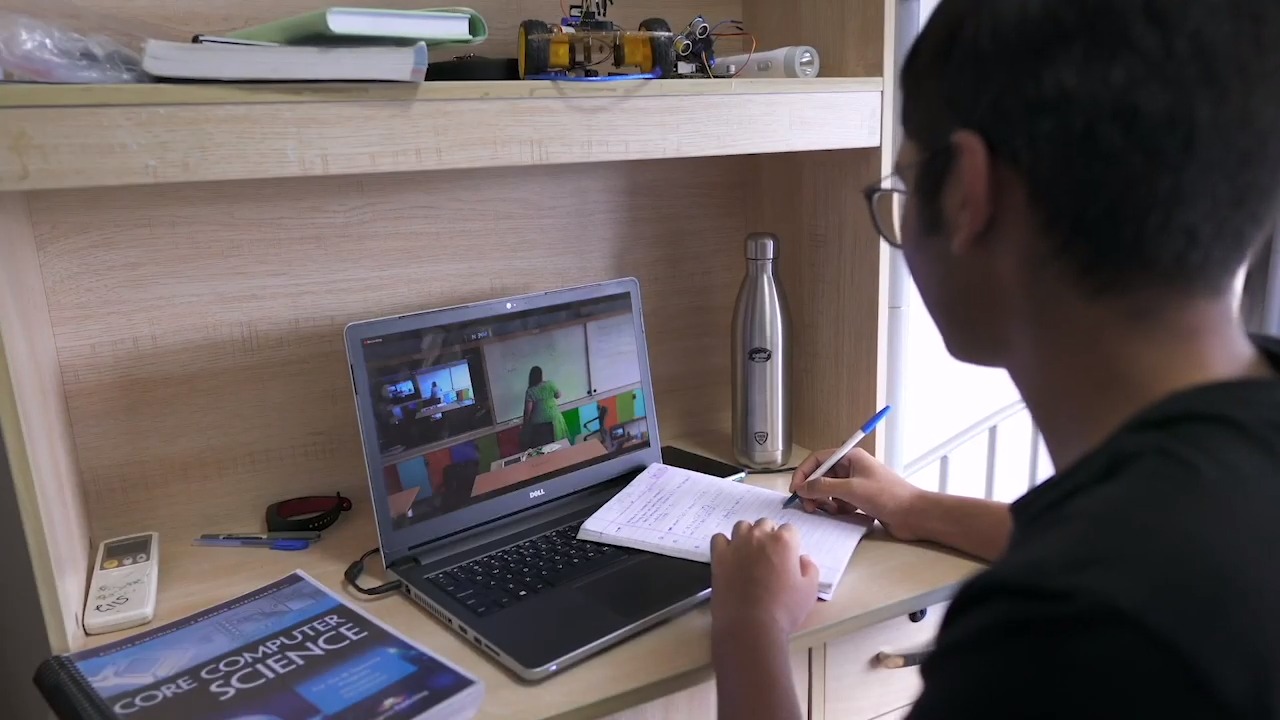 During face to face lessons, students can engage with teachers and classmates in ways that complement remote learning. Since teachers have fewer students in a class, they can spend more time one-on-one with them if needed, yet they have the flexibility to respond to the concerns of students who are learning at home, too.
Helpful for Hands-On Tasks and Higher-Grade Levels
A partial return to the physical classroom enables students to complete tasks that may be nearly impossible to accomplish virtually, such as laboratory work. Dividing time between in-person learning and e-learning can be especially helpful for our higher-grade students, who are studying subjects at an advanced level and may need more time to consult with their teachers.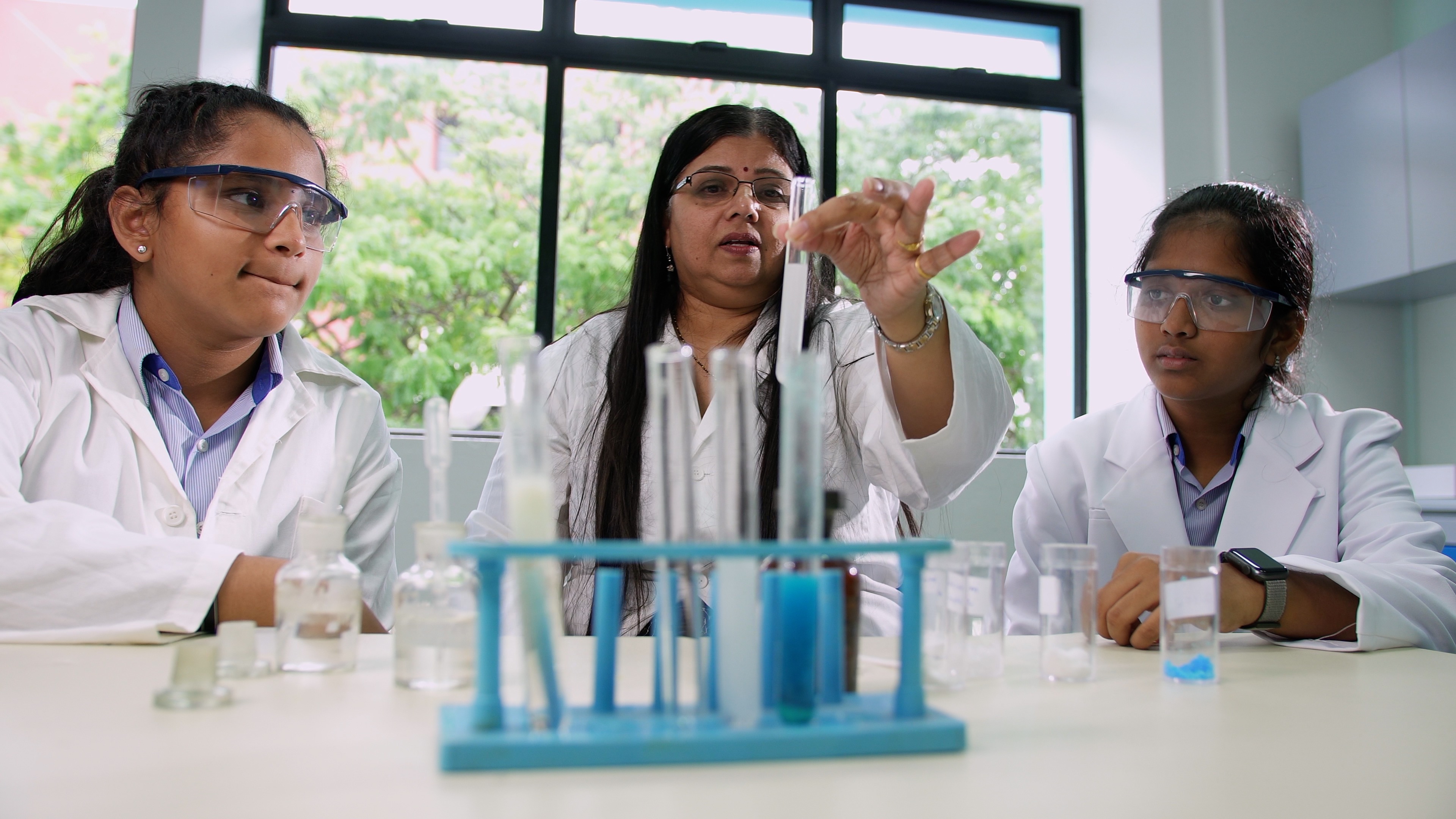 To sum it up, blended learning lends itself well to continue lessons in the midst of a pandemic and we are completely ready to offer an efficient blended learning environment to our students.
At GIIS, we're committed to providing a safe learning environment that maximises student engagement and achievement. Please contact us if you'd like to learn more about our blended learning approach. We look forward to hearing from you.
Related articles:
Adapting to New Realities in a COVID-19 World