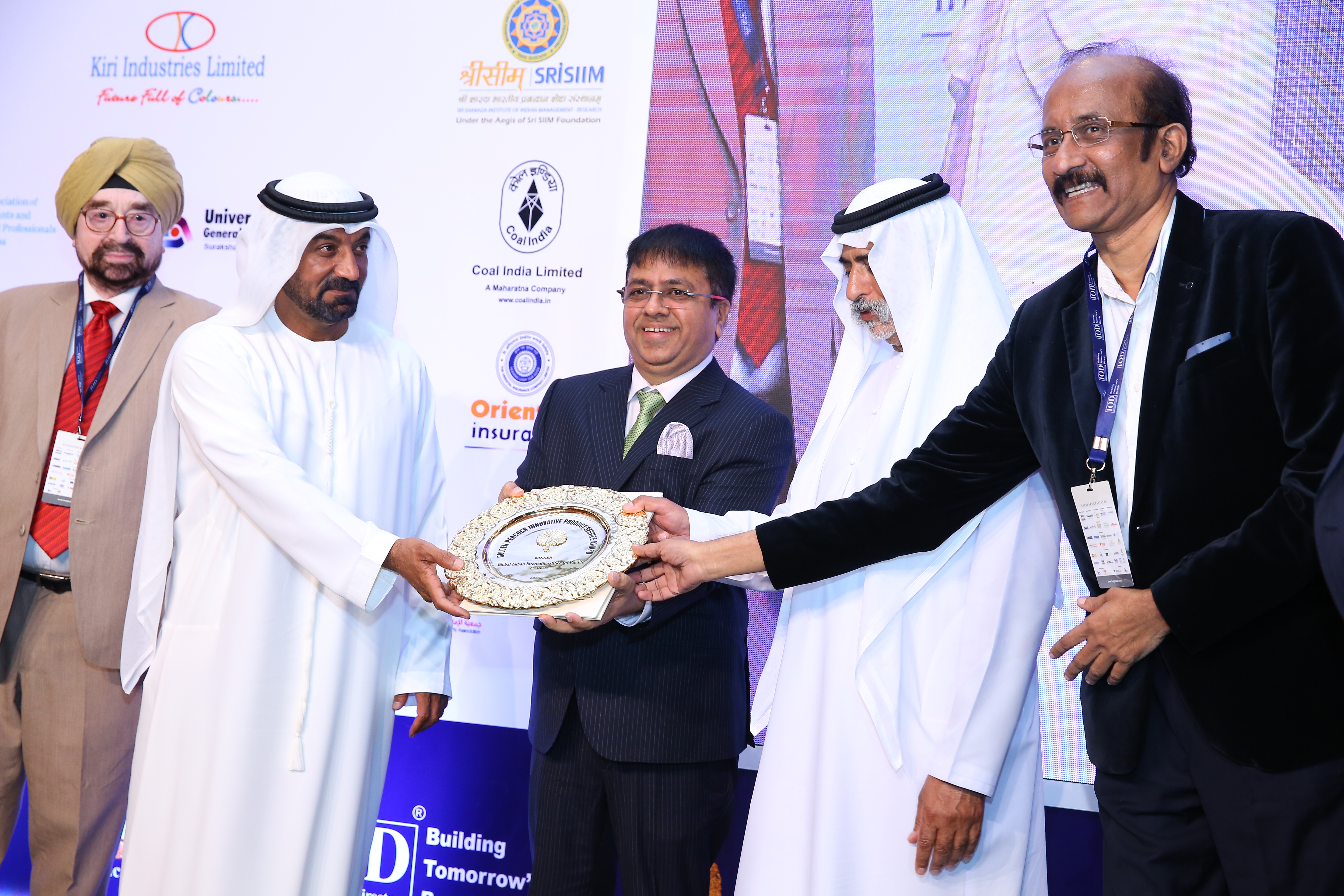 Early Childhood Education is the key to the betterment of society. – Maria Montessori
Mr. Atul Temurnikar, Co-Founder & Executive Chairman at Global Indian International School (GIIS) was awarded the Golden Peacock Innovative Product Service Award 2017 for Global Montessori Plus on April 19, 2017 in Dubai. The award issued by the Institute of Directors, India (IOD) for raising overall standards and recognizing the achievements of the best performing organizations across industries, was conferred at the Dubai Global Convention 2017 at Grand Hyatt.
GIIS Global Montessori Plus Programme is known to have its niche style of teaching the little kids of Kindergarten. The Montessori learning methodology is known worldwide and is practiced with a lot of passion in order to help the growing children during their planes of development. At GIIS the basics of Montessori is instilled in the child, the moment he or she enters the Nursery class. In fact, all through the Pre-Primary years of schooling a child gets well accustomed to the various planes of development via the Montessori system of training.
GIIS Bangalore has a well facilitated Montessori lab where various activities keep the tiny tots always curious and eager to learn more. The benefits of Montessori curriculum is known worldwide. One of the main USP of GIIS across all the campuses in the world is to nurture the child's learning and imbibing ability by enhancing their academic learning skills and honing their fine and gross motor skills in a systematic pattern of training. It is amazing to see that the Montessori learning helps every child to be self-disciplined, encourages cooperative play and sharing among students. This is a form of child-centric customised learning pattern where every child can learn and explore various activities in the classroom at their own pace. There is so much for every student and so the scope of learning and developing unique skills is quite natural. GIIS monitors the activities of every child and keeps track of their level of development.
The learning pattern is flexible so as to accommodate the interest and likes of every child and helps them understand concepts in a comfortable manner. No wonder, Montessori learning stays in the minds of students for years and their approach in their daily lifestyle is because of a good Montessori curriculum. This reflects in the cleanliness, discipline, logical reasoning and the respect that they show to their elders and peers.
GIIS has always promoted the best in Montessori training and will always do so for the new generation of Pre-Primary children joining the campuses.