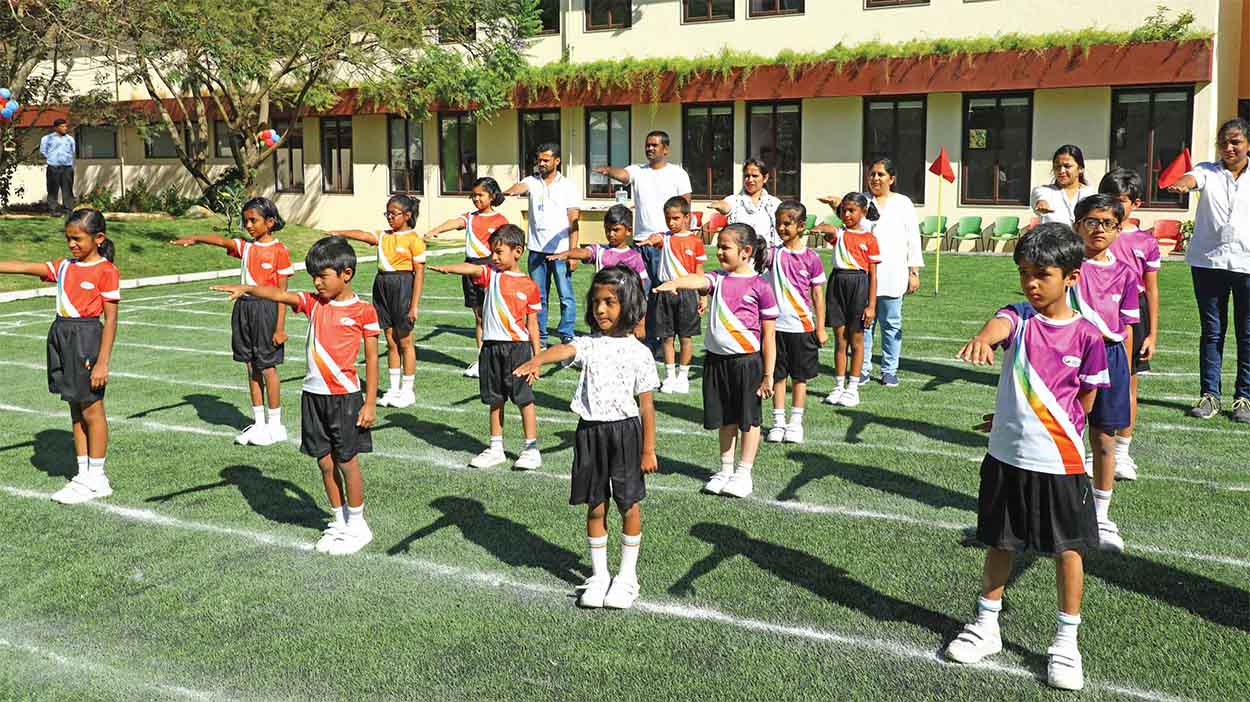 The passion for sports is part of the foundation of every GIIS 9 GEMS curriculum and this is given equal emphasis like academics.
The first Annual Sports Meet - Khelo GIIS Khelo, was organized in a grand way at Global Indian International School, Bannerghatta on 25th January, 2020. This was a very special event for all the students, teachers, staff and the parents, marking the beginning of an amazing academic year of success and accomplishments in GIIS. The event started with the Welcome Ceremony of the Chief Guest - Mr. R N Suraj (well-known Indian Team Badminton Player) and Dr. Sharmila Mallick Choudhuri (Principal, GIIS Bannerghatta), by the students with a grand salute and slow march to show the respect. Then the dignitaries hoisted the school flag and the Sports Meet was officially inaugurated by flying balloons high up in the sky.
The chief guest spoke about the significance of sports and how it is important for every child to keep healthy, fit and fine. The Principal spoke about the importance and value of Sports that is inculcated in every child at GIIS.
The Sports Day started with enthusiasm as the Olympic torch was carried by Master Eshanth (Grade 4) along with the Physical Education Teacher - Mr. Prasun Rai. Students from Nursery to Grade 4 displayed drill and participated in various sports events like Running race, Zigzag race, Hopping race and Balloon Blast. Special games and races were organized for parents and the staff as well. Everyone participated in the events with great enthusiasm. Medals, certificates and prizes were distributed to the winner and Runners up.