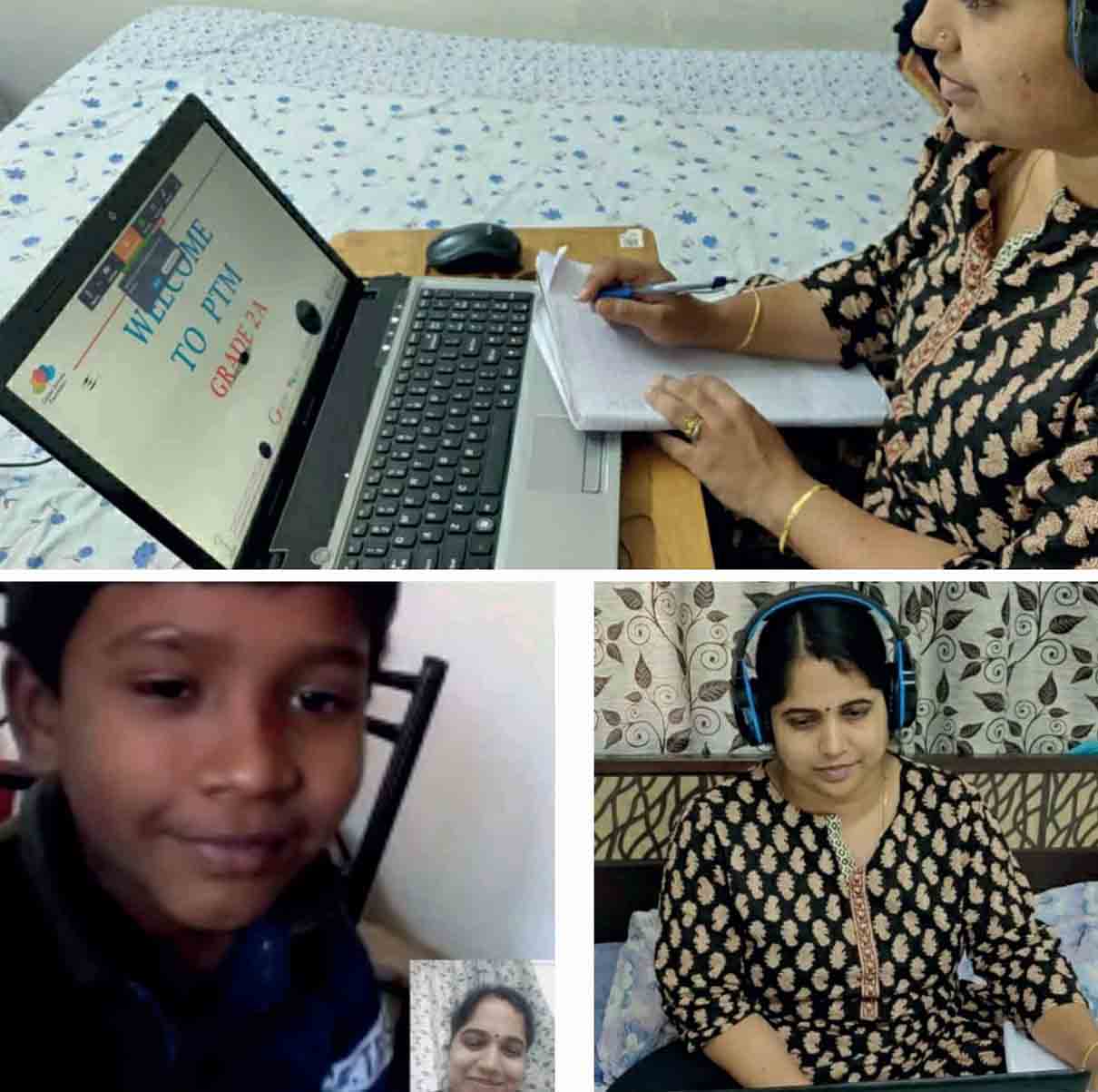 WHITEFIELD, BANGALORE, 6 APRIL, 2020 - GIIS Whitefield conducted the Virtual Parent Teacher Meeting for Grades 1 to 7 through ZOOM app. This meeting was a huge success and the parents truly appreciated the school efforts for this smart and thoughtful initiative, during the COVID -19 lockdown times. The parents were given time slots and they were shared the instructions on how to connect via Zoom call, well in advance. The PTM was very smooth and it was very similar to the one-on-one meeting during PTM in the school premises.
The teachers shared their feedback about the student with the parent based on the overall performance in the Academic year 2019-2020. They shared the Summer Project and the ways to make the most of their holidays specifically during the lockdown period. The teachers also made and shared daily time tables for study and leisure that could be used by students to plan their day productively. Reading, writing, math, creative activities and honing their passion for hobbies through many webinars and free online courses were few among the suggestions given for students to keep them happily engaged while staying safe indoors.
Almost every parent praised the principal and the school for this quick, smart, technological implementation through Virtual Classroom, Online Assessments and virtual PTM to extend the immediate solution to teaching and learning, during the pandemic.
The Academic Coordinators definitely need to be applauded for the success of this PTM. The parents appreciated their efforts in implementing various new initiatives. Ms. Jeelu Varghese in Academics, especially for conducting the online assessments through MCQ format and organizing the virtual PTM. Ms. Anuradha J was thanked by the parents for the smoothness in the studies through Virtual classes by all the teachers and the virtual parent teacher meeting.
Parents were extremely happy and appreciated the management for organizing the PTM virtually during the uncertain times of COVID -19 lockdown. They were thankful for all the efforts made by the school in facilitating the virtual connect between the teachers, students and parents. They further thanked all the enthusiastic hardworking teachers for going beyond their call of duty to transition things smoothly and also for the superb ideas from the teachers how to keep kids busy at home during these quarantined days.