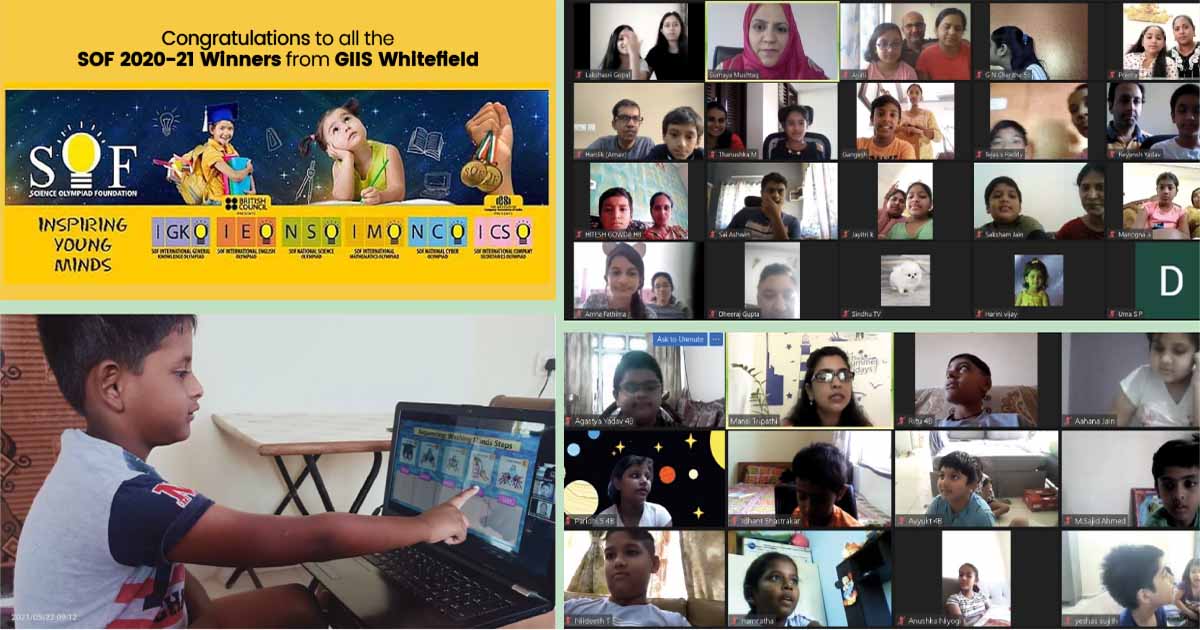 Dear Parents,
For a student, it is a new day each day and embellished with a lot of learning. GIIS has always been focusing on helping students make the most of their education, with significant teaching methodologies to help them understand the concepts better.
The Summer holidays were the best time for our teachers and our students to relax, learn and upgrade new skills. With the remarkable achievements in academics in the previous academic year, we look forward to accomplishing much more this year. The Science Olympiad Foundation winners from GIIS Whitefield have brought us immense happiness and this reflects the commitment of all our students.
It is said that a good teacher can inspire hope, ignite the imagination, and instill a love of learning. We have the gems with abundance of knowledge and experience in the field of teaching and GIIS Whitefield appreciates the contribution of every teacher in every student's life.
With the virtual Orientation, as we welcomed all our students and parents for the next academic year, we are very confident that the virtual classroom studies will continue to enrich our students with excellent academic knowledge. GIIS Whitefield has always emphasized on offering unsurpassed educational experiences to all our students under the guidance of teachers and academic leaders who believe in bringing out the best in every student. With new initiatives like the Coding curriculum in Kindergarten, there are lots more coming up for all levels to make learning innovative and interesting.
Let us join hands to work together and give the best to our students to make them fly to greater heights of success in everything they do.
Regards,
Ashwani Kumar Saxena
Principal, GIIS Whitefield