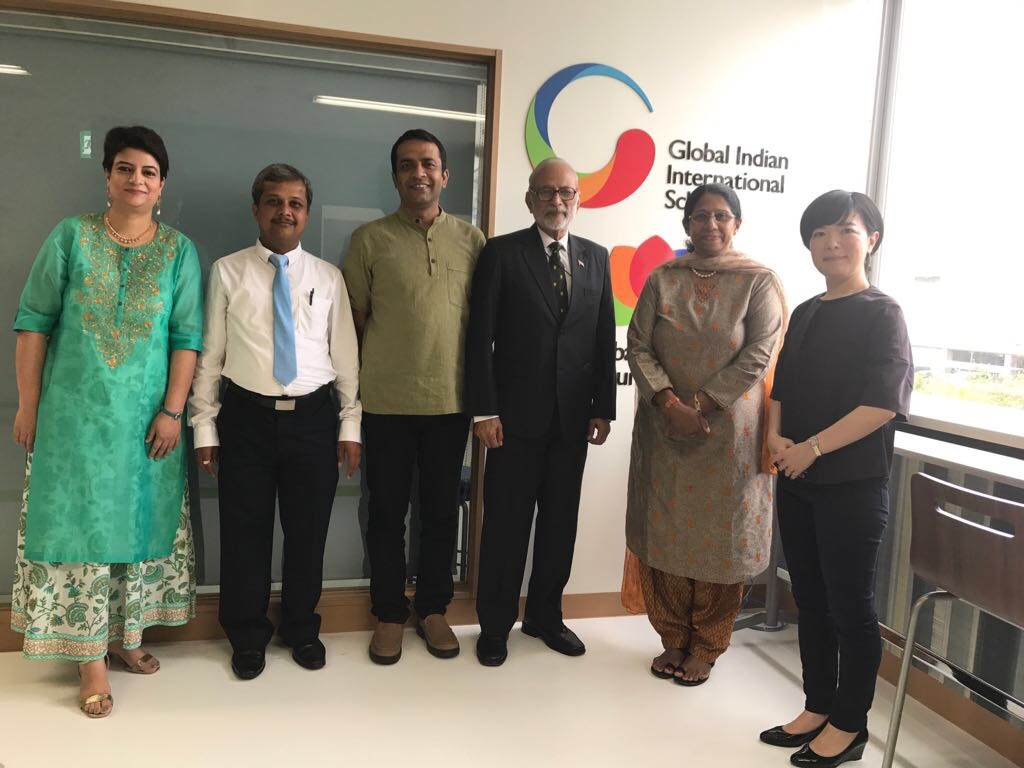 Students of GIIS Tokyo had a rare opportunity to meet and interact with Mr. Anshu Gupta, popularly known as the 'Clothing Man' of India. He is the Founder of an Indian based nonprofit organization – GOONJ and is one of India's leading social entrepreneurs and the recipient of the prestigious Ramon Magsaysay award in 2015. The award was conferred to Mr Gupta for 'his creative vision in transforming the culture of giving in India, his enterprising leadership in treating cloth as a sustainable development resource for the poor, and in reminding the world that true giving always respects and preserves human dignity'.
Mr. Gupta started as a freelance journalist; he left a corporate job in 1998 and founded GOONJ with a mission to make clothing a matter of concern, and to bring it among the list of subjects for the development sector. And today, Goonj is a pan-India movement, working equally widely in cities and villages, dealing with more than 3000 tons of material annually. It focuses on humanitarian aid, community development and disaster relief work across 22 states of India.
Mr. Gupta has also won recognition as Ashoka and Schwab Fellow, while the Forbes Magazine also listed him as one of India's top social entrepreneurs. He is also a member of the Humanitarian Crisis Council of the World Economic Forum. Ms. Sobia Mushtaq, Head of the English Department at GIIS Tokyo, coordinated the event.
Mr. Gupta spoke about the role of citizens in a country. Taking Goonj as a paradigm, the lecture touched upon various non-issues and complex problems that have innovative yet simple solutions and gave insights on how a parallel economy can be created, parallel currencies can be identified and how grassroots innovations and wisdom can be the USP of a mass movement. The GIIS Tokyo students were shown inspiring and though-provoking videos during the event.
After Mr. Gupta's lecture, the school Principal, Ms. Rajeswary Sambathrajan presented a token of appreciation to him. Members of Shahani Associates and the International House of Japan, Tokyo also accompanied Mr. Gupta.
Mr. Sandeep Singh – Vice Principal, GIIS Tokyo, presented the vote of thanks. He thanked Mr. Anshu Gupta for making the students understand the real essence sharing and how we all can make a contribution in our own small way.