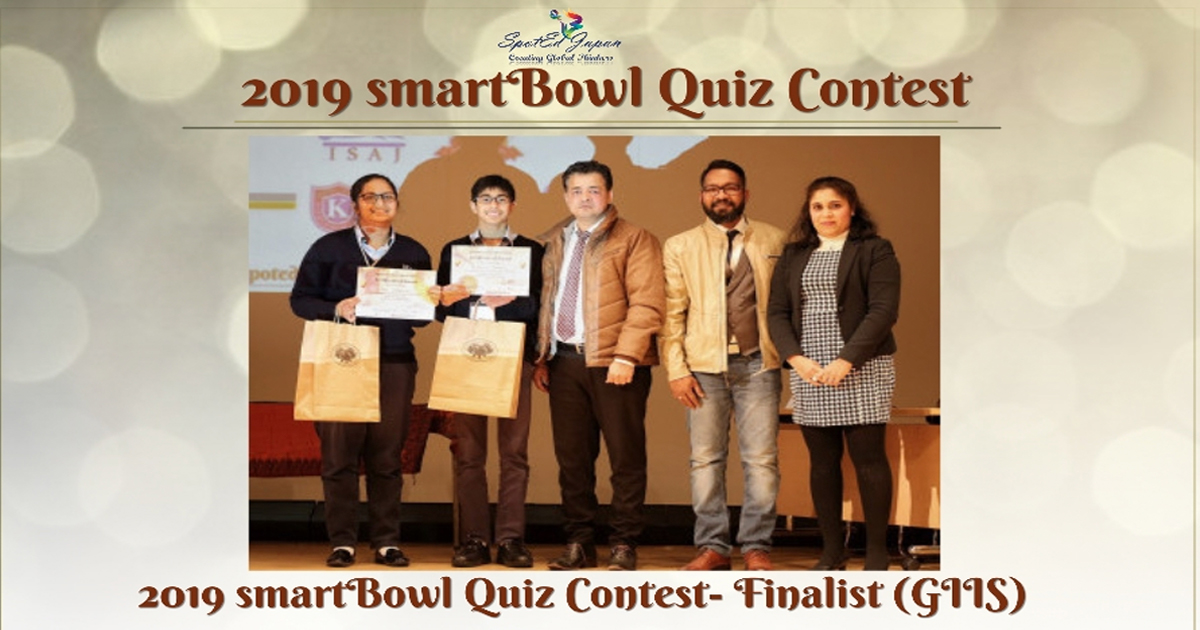 TOKYO, 18 FEBRUARY, 2019: Students from GIIS Tokyo took part in the SmartBowl quiz held on 9th February, which was conducted by Mr Lloyd Saldanha of Greycaps India Pvt. Ltd, Asia's largest onstage quizzing and knowledge services company. The competition was held at the Kasai Kuminkan, Tokyo.
30 students from Grades 7, 8, 9 and 11 were chosen to participate in the semi-finals and final round, on the basis of a preliminary written test conducted by SpotEd Japan, a Tokyo based educational venture. The preliminary round was conducted at the GIIS campus in December last year.
At the day of the final contest, 15 teams (2 members each) from GIIS participated against 6 different international schools in a series of semi-final rounds. In the 'Word Treasure Trove' round, all the teams from GIIS racked their brains together over the word puzzles and secured 2nd position.
Team Vega of GIIS Tokyo, consisting of Riya Deshpande and Arnav Mahajan of Grade 9, made it to the final round.
Questions for the quiz competition ranged from a variety of topics like current affairs, science and technology, art and literature to general knowledge. The most exciting however was the intense and electrifying rapid fire round.
The event was coordinated by Ms Sarbani Choudhry, the Academic Coordinator at GIIS Tokyo. The participation in SmartBowl quiz developed competitive and educational spirit in students.