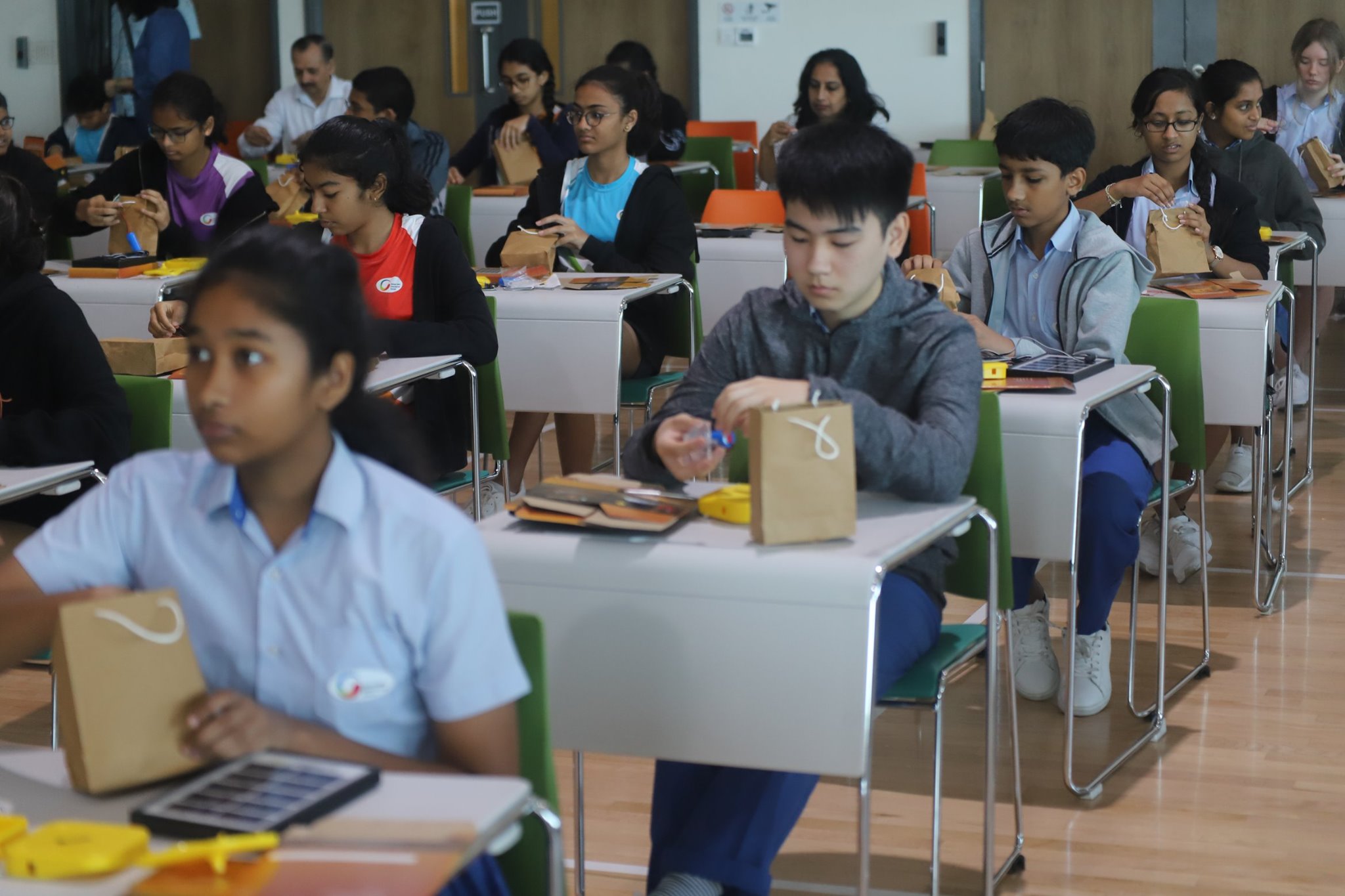 GIIS SMART Campus students participated in the Solar Urja Lamp Project, initiated by IIT Mumbai, by assembling solar kits and bringing alive 150 Solar Urja Lamps (SoUL), to be used for lighting the schools in the rural areas of India.
The event, known as Students' Solar Workshop, was held on 24th January and was presided by the Guest of Honour, H.E Mr Jawed Ashraf, the High Commissioner of India to Singapore, the Principal and the members of the school Management a
Over 140 students and staff members assembled in the MPH to make the Solar Urja Lamps. Each participant was given a solar kit and a tool kit and guided by a series of instructions provided by the teacher to create the solar lamps. The one-hour session was thoroughly enjoyed by the students and they had a sense of satisfaction after successfully constructing the solar lamps.
Mr Ashraf congratulated the students for their commendable efforts and said that "keep spreading the good word". He said that the students can be instrumental in spreading the word about the growing need for solar energy. He insisted on the need to find more sources of renewable energy in coming times.
The solar lamp project, initiated by IIT Mumbai, is meant for the rural communities of India. The solar study lamps will be used in village schools for night studies and exams preparation.