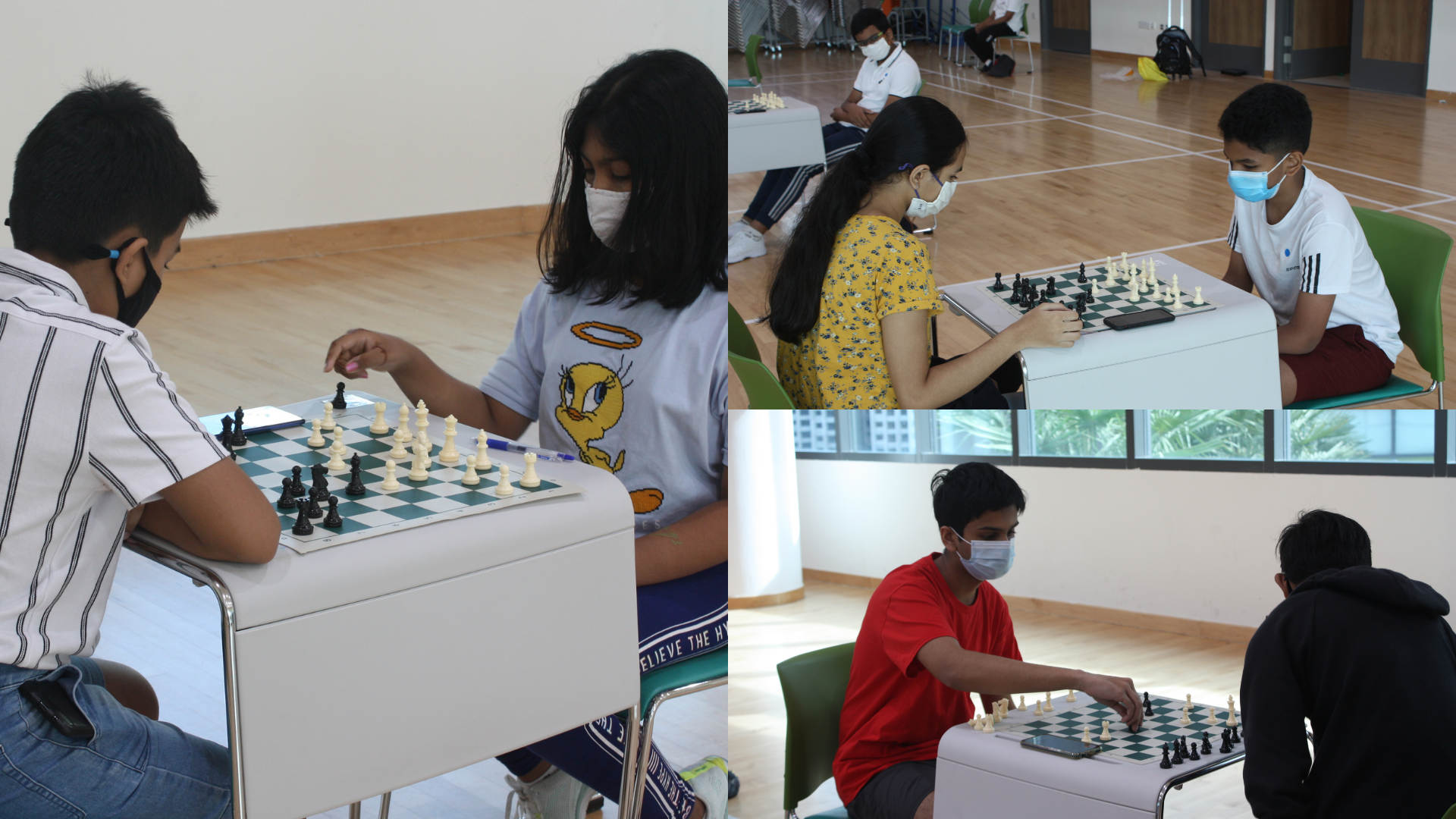 GIIS Chess Club hosted its much-awaited annual event - the GIIS CHESS OPEN 2021 on 27th March 2021. The event received an overwhelming response from the students. Around 110 students participated with great enthusiasm from both juniors and seniors. The event was split into two categories - juniors and seniors.
The junior participants arrived at 8:30 am and were welcomed by our enthusiastic volunteers. After registration, they were escorted to the main venue. The event started with a speech by the President of the Chess Club. Soon after the clocks were ticking and the participants were ready to display their wits over 4 games of Chess.
After 4 rounds, the toppers on the chart began the ferocious race to be the ultimate winner. "I have never witnessed such dedication and completion from our juniors," said Aryan Padhye, Vice-President of the Chess Club.
Finally, after 5 hours of mentally taxing Chess, the participants were served lunch. Post that was senior competition. The same process repeated. "Each participant showed great skill, creativity and admiration for the game," said Ishan Ingolikar, President of Chess Club.
The event wrapped at 9 pm. Saranik Mallick was declared as the winner in the junior category and Aditya Dongre was declared the winner in the senior category.