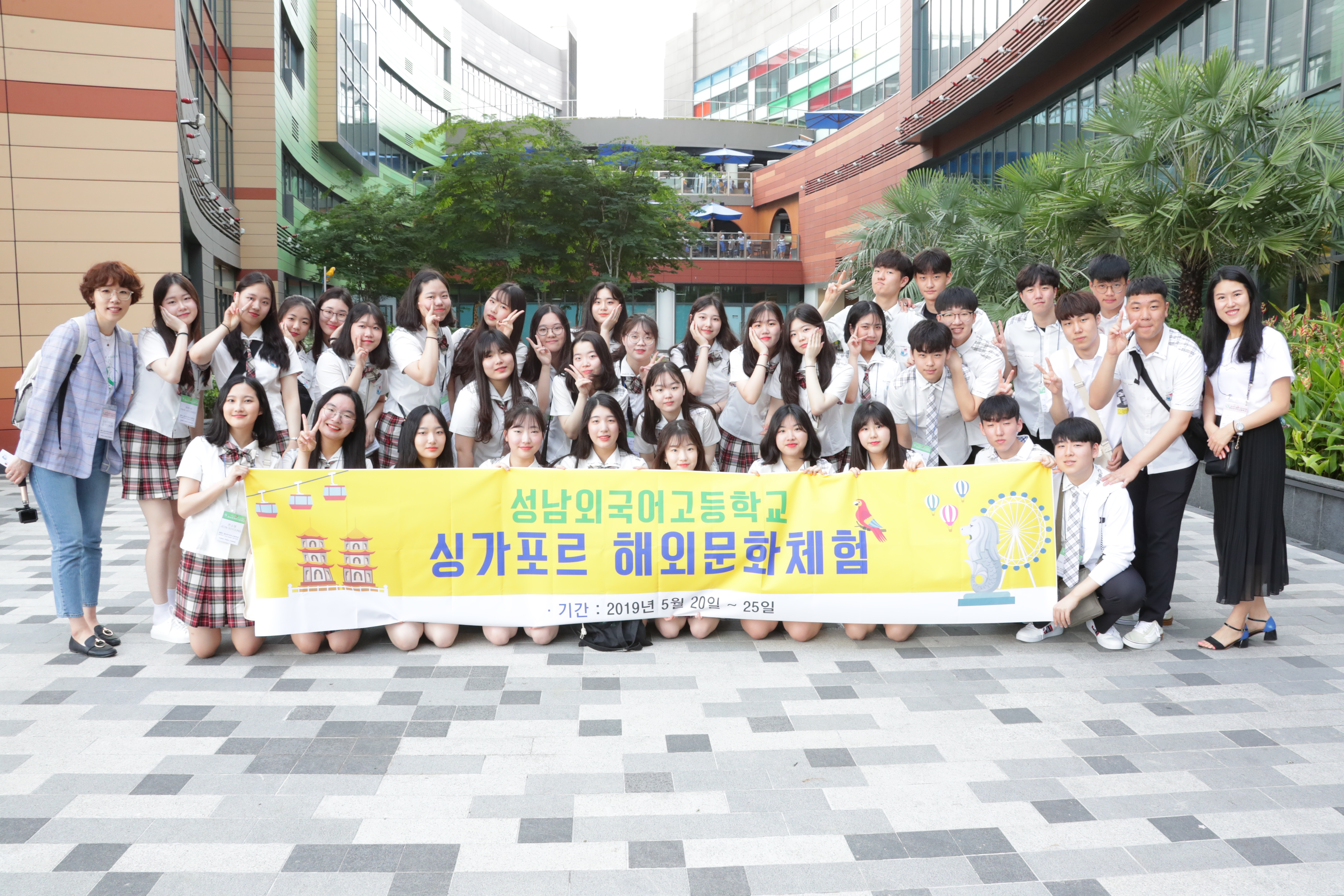 Thirty-Five students from Seongnam Foreign Language High School, South Korea, visited GIIS SMART Campus in May 2019 for a cultural exchange programme and there was a mutual exchange of cultural information.
The group of students, accompanied by teachers, spent half a day at the campus, going around and meeting the students. After a tour of the campus, the students visited the Grade 10 classroom and experienced the students taking mathematics lesson. They also visited the Grade 8 CLSP classroom during their Global Perspective lesson.
Later, the students took their seat in the grand MPH to watch beautiful cultural performances by GIIS students. The Korean students got a glimpse of the Indian culture as they enjoyed three Indian dance performances by GIIS students, each of which originated from a different state in India.
It was now the turn of Korean students to come to the stage and showcase their talent. The audience tapped their feet as the Korean students performed an entertaining dance on a catchy tune.
Next was the turn for gaining some knowledge as students from both the schools made informative presentations to the audience. GIIS students made a Quality Circle presentation that talked about a study they performed on improving learning by reducing the screen time and finding ways to involve students more in school activities. The presentation was indeed informative as it started with the problem statement, followed by practical solutions to solve the problem and then statistics on the success rate achieved.
The students from Korea delivered a very engaging presentation and started by a short and entertaining quiz to test the audience's knowledge about Korea. Their presentation shared details about their school in Korea and the specialization it offers in international languages like Japanese, Chinese and English.
Seongnam Foreign Language High School offers regular high school course with four different second language programmes.
The cultural exchange Programme came to an end with the Korean students enjoying Indian meal in the school cafeteria. Students of both the schools thoroughly enjoyed the exchange programme and their joy could be experienced as they cheered the performers and those who presented.
Cultural Exchange Programme is part of the effort to develop international mindedness among students and broaden their horizon of knowledge about countries worldwide.