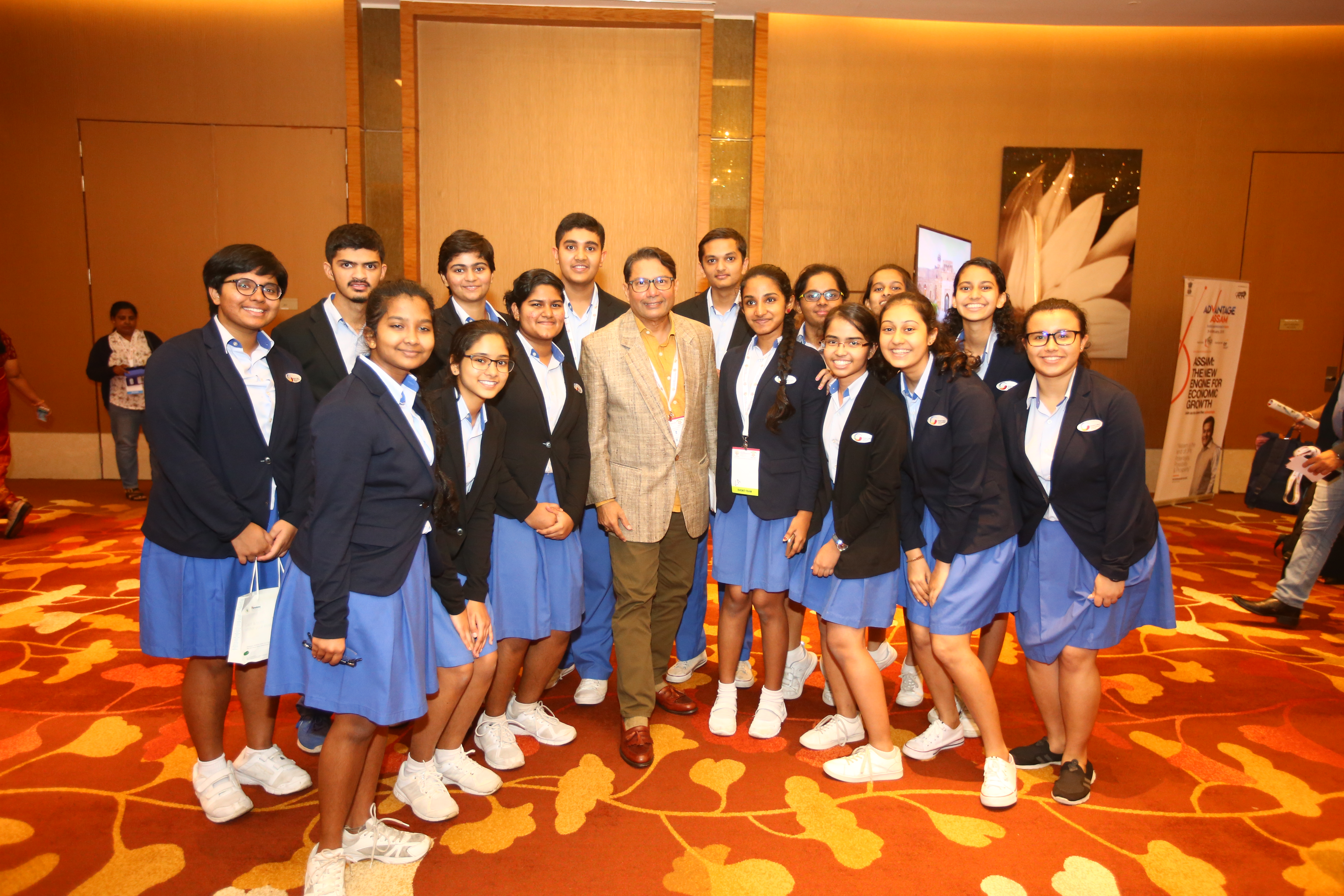 GIIS students posed highly interesting questions to venture capitalist and angel investor Jayesh Parekh at the just-concluded Pravasi Bharatiya Divas event, impressing the entrepreneur with their depth of research and knowledge on the subjects at hand.
The first question by students was on the risks behind entrepreneurship, and asked Mr Parekh for advice on how to go about if they want to have an entrepreneurial future. "If you are not a risk-taker, entrepreneurship is not for you," Mr Parekh said, complimenting the students for hitting the nail on the head with the question itself. "If there is a bug inside you to live life on your own terms, go ahead. If you can't take risks, better to work for someone else."
Students also posed a clever counter-question on the fine line between an entrepreneur's vision and the people's wants. "How does an entrepreneur ensure what they give to the market, is what people really want?" the GIIS students asked.
There are two types of entrepreneurs: one's who are market driven and one's who are creative, Mr Parekh said. The first kinds are those who research the market and fill in the void with their inventions. "Then there are those like Steve Jobs - who knows what the people want before the people do."
Mr Parekh advised students to know whether they have the risk-taking ability or creativity before launching their idea in the market. Students also asked Mr Parekh to share his insights on what makes a good venture capitalist, and how he decides which ideas to put money in. To which Mr Parekh said he asks pertinent questions like Who the team is, What is their big picture idea, How are they planning to execute the idea and lastly Why it is that they are in the market with this idea. "If I don't get convincing answers, then I am out."
For students who wish to be entrepreneurs in future, listening to Mr Parekh was really helpful, and his key message of never regretting any of one's decision, was very inspiring.