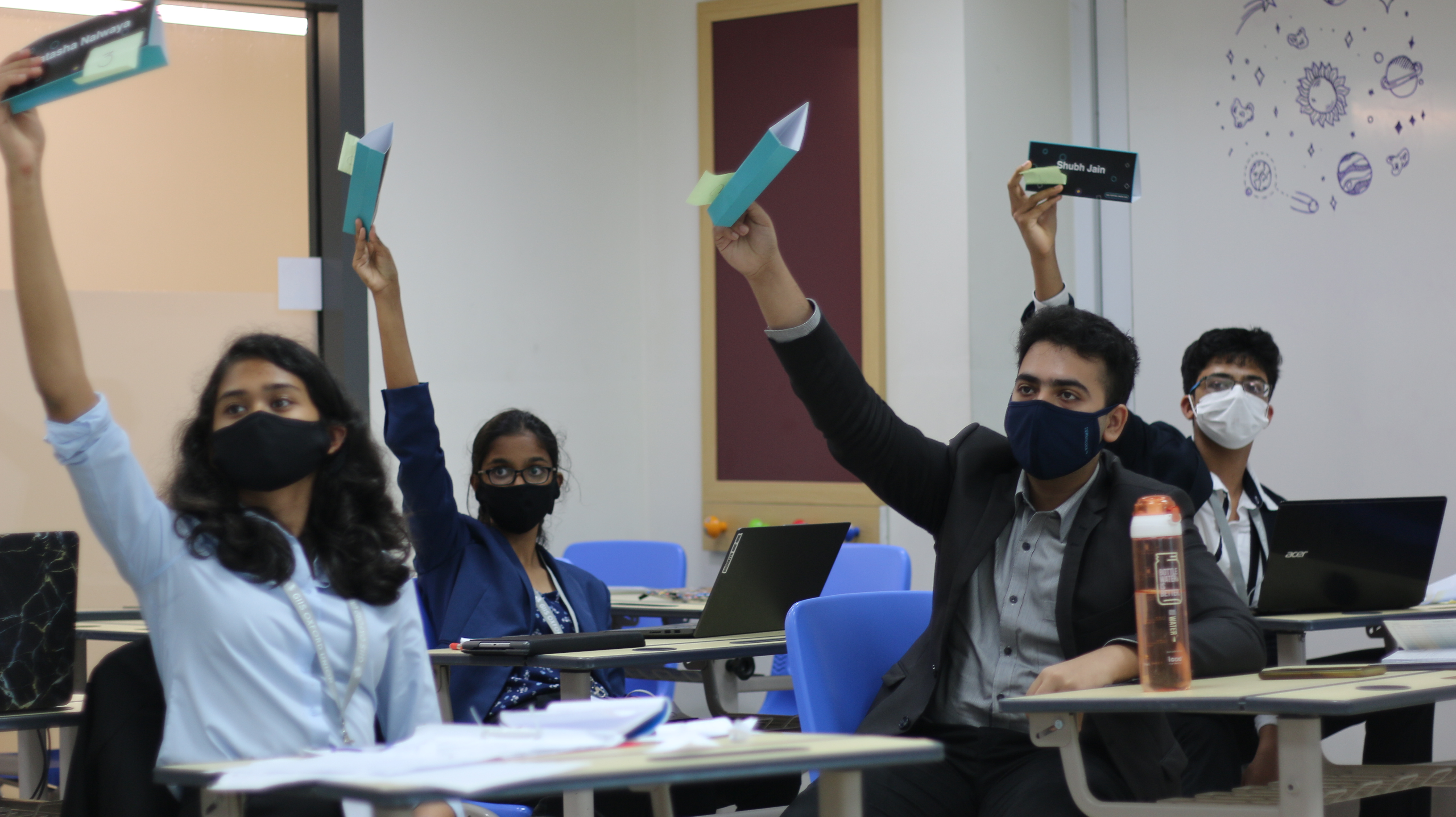 On the 22nd and 23rd of March 2021, the inaugural edition of GIIS Oxford Union was held in Global Indian International School, SMART Campus.
GIIS Oxford Union is a debate event following the debate structure of the Oxford Union Debating Society, one of the most famous debating societies in the western hemisphere. It has rarely been replicated in Singapore, if at all. The debate format is unorthodox in the sense that it calls for rather long speeches followed by brief rebuttals on some of the most contentious issues known today. GIIS Oxford Union 2021 brought together over 100 participants from grades 7 to 11 to recreate the Oxford Union through 5 houses each distinctive based on difficulty level.
In light of the ceaseless COVID-19 pandemic, highly stringent social distancing rules were implemented with students having to wear face masks and stay 1m apart throughout the conference. It is our pleasure to report that said rules were followed throughout the entirety of the conference and it was a safe and pleasant experience for all the participants involved.
On Monday morning, the conference officially opened with speeches from the Academic Supervisor, Ms Sheeja and the President, Ayushmaan Khurana. Day one was witness to an astounding spectacle of herculean enthusiasm. All participants steadily conquered their initial barriers as the debate gradually assumed a smooth stream. With the appropriate supervision of the moderators, all committees made significant progress into their specific houses.
Some of the topics discussed by the houses were - Education in the 21st Century, Reviewing the status quo for illicit substances, Human control on space, and so on.
The second day commenced without much ado, relaunching the previous day's debate. Speakers from the proposition and opposition raised various points during the passionate and lively debate. Both teams exhibited a packed house and the speakers' arguments demonstrated an essential difference of perspective. Day 2 ended on a high note for all the delegates as the prolific and constructive debate paved a scheme for genuine resolutions to the issues beneath discussion by the diverse houses. At the closing ceremony, certificates of merit were given for Best Speaker, Honourable Mentions and Verbal Commendations were made for good speakers. All the participants received a Certificate of Participation.
While this conference was stress-relieving after a nerve-racking examination, it was one of learning, enrichment and enjoyment.