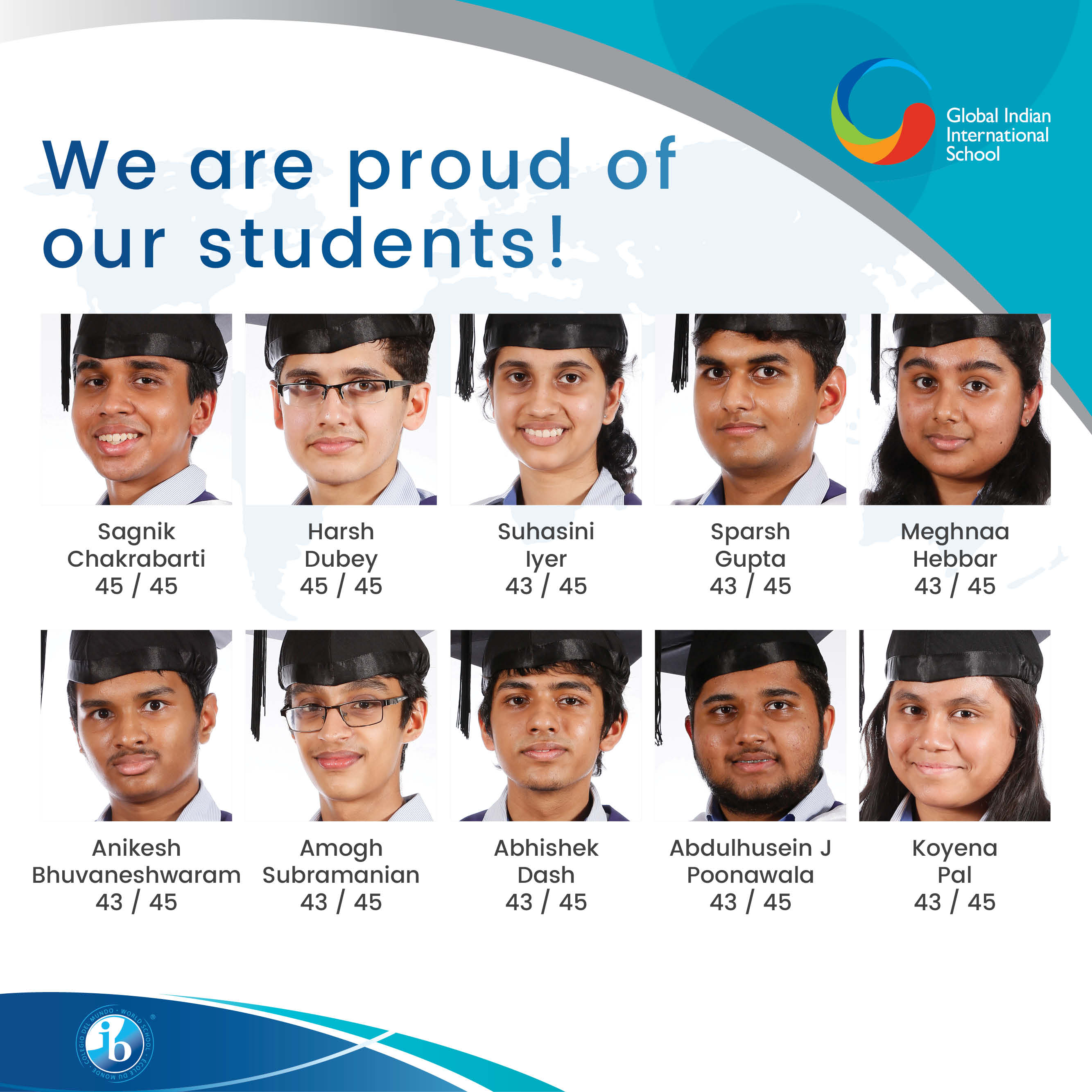 GIIS is very proud that the students achieved a record results for its 2017 IB cohort, with two students achieving a perfect score of 45 points and 10 students scoring 43 points. GIIS Queenstown is extremely happy about our students obtaining remarkable accolades in International Baccalaureate Diploma Programme (IBDP) Examination.
GIIS is thrilled to have not just one, but two world toppers, namely Harsh Dubey and Sagnik Chakrabarti, securing 45 grade points. Ten students achieved 43 points and 33.3% securing 40 points and above, while 62% of the students achieved 35 points – an exceptional result.
Many congratulations to the students on their outstanding performance, which is one of the best results of cohort in recent years. GIIS Queenstown Principal, Madhu Khanna said "The students' achievements bear testimony to the involvement, commitment and perseverance of both, teachers and students. With this academic brilliance the GIIS students have further contributed towards bringing recognition to their alma mater and its eminence of being an educational institution par excellence. The admirable efforts and results of GIIS students will serve as inspiration to the forthcoming batches."
Highlights of IB Diploma 2017 Results
School Average – 36.09
33.3% students get 40 grade points and above compared to 31% in 2016
61% students get 35 and above
The Queenstown campus students have managed to obtain an outstanding academic result, making GIIS one of the top performing International Baccalaureate Diploma Programme (IBDP) schools in Singapore.