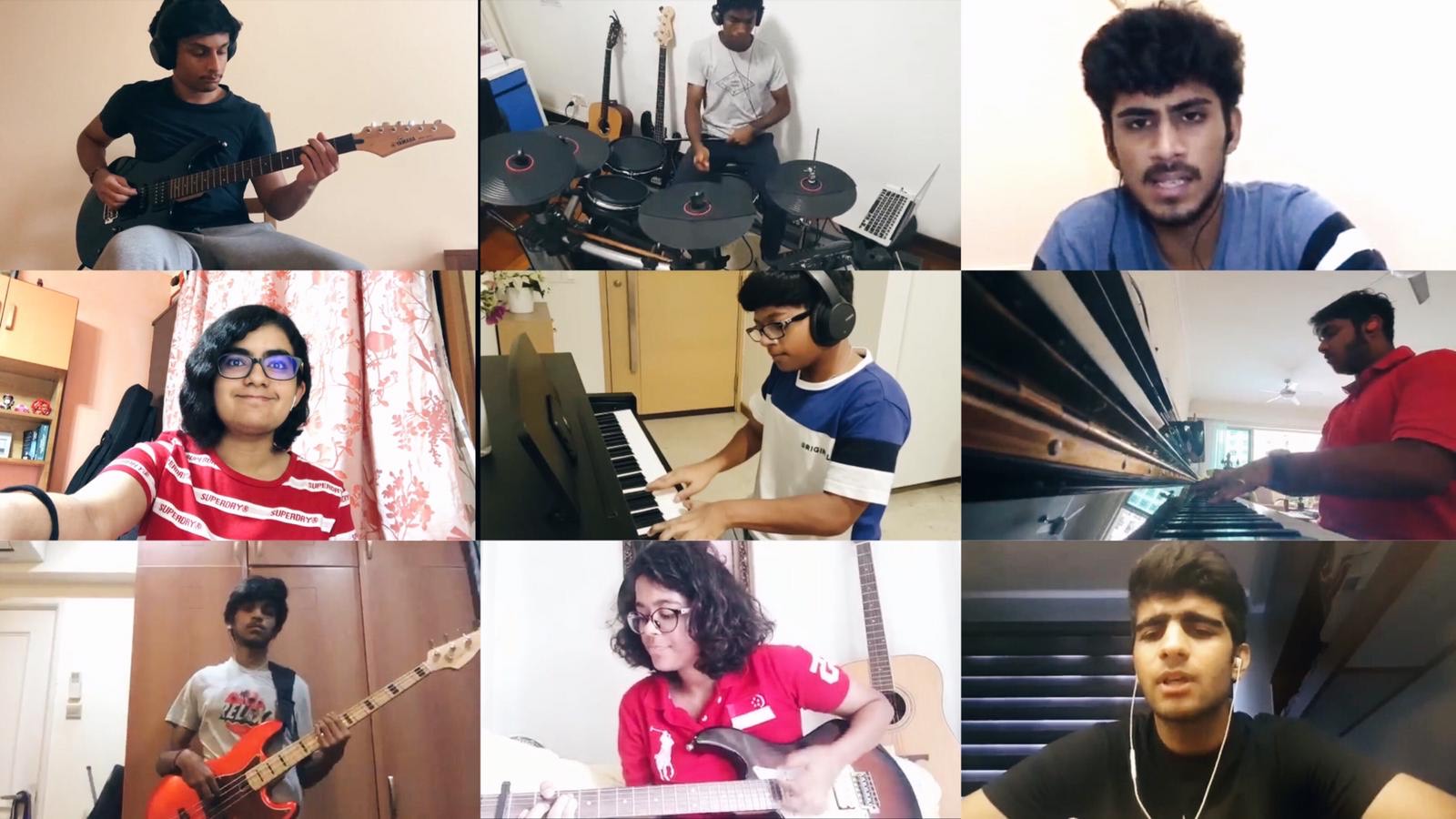 Written by: Khushi Bhardwaj, Director of Community Services at GIIS Interact Club
On 7th of May, the students of GIIS Interact Club, organised a virtual concert in association with GIIS Band, as part of 'Sowing Care Fundraiser' which has been instrumental in raising over S$5K till date.
The collected fund will go to Hope Initiative Alliance's "Sowing Care for Guest workers" project, which provides essential meals, hygiene products and medical supplies to Singapore's migrant workers in factory-converted dormitories.
This student-led fundraising project was headed by Gauri Swarup, the President of GIIS Interact Club and Kevin Thomas, President of GIIS Band. Nidhi Dhamne, Director of Design at GIIS Interact Club, played an important role in editing the performance video. A total of 22 students supported the cause and the volunteers received full support from the teachers, Principal and staff at GIIS.
Over the years, migrant workers have had an immense impact on Singapore's economic growth. The COVID-19 pandemic has made our Guest workers experience an unprecedented and challenging time, making them one of the most vulnerable communities facing the pandemic.
The club members were brainstorming on innovative ideas to support those affected by COVID-19 pandemic. People think that this crisis has halted our ability to play an active role in the community. However, this is actually the time we can get creative and find ways to think out of the box. After brainstorming, the club decided to conduct an event which is both fun and impactful. Music is known to be therapeutic thus emerged the idea of producing a virtual concert with the primary purpose of encouraging the public to donate and help the migrant workers.
With the rapidly increasing number of cases, the guest workers require our aid now more than ever. This concert was an initiative to show solidarity for the affected workers and lift the spirits of the general public while uniting us as one.
I urge everyone to support the initiative by visiting https://tinyurl.com/ya4hjadn and make contributions by clicking the link in the video description.
Enjoy a glimpse of the concert: