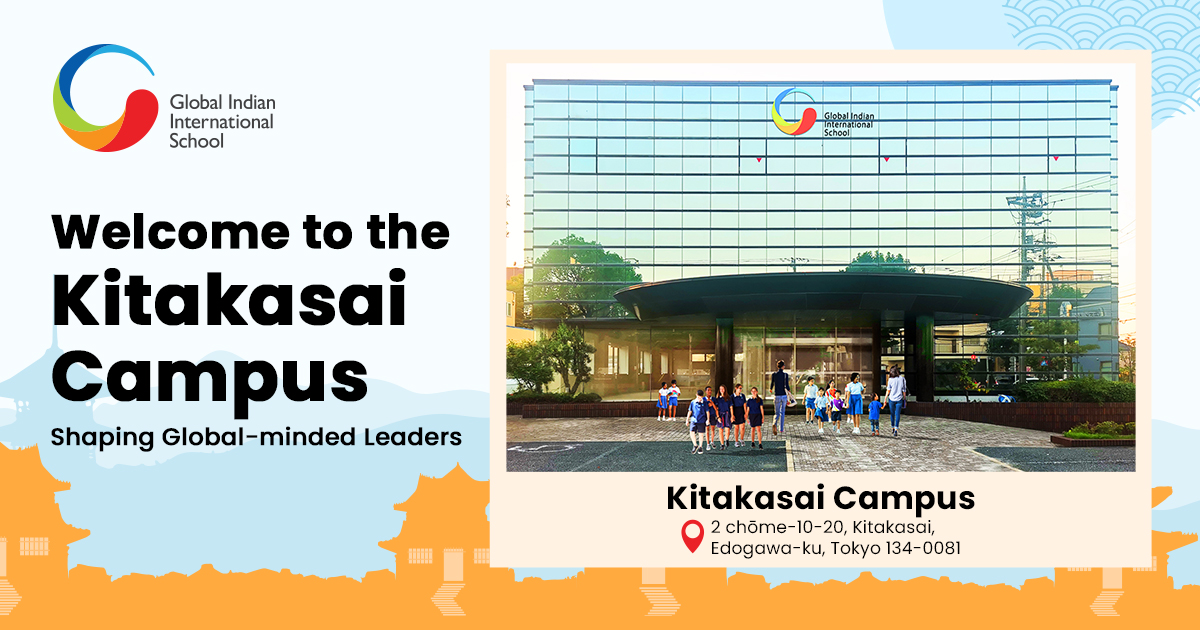 Global Indian International School, Tokyo has commenced operations in its new Kita Kasai Campus, in April 2023. This is a triumphant moment for GIIS as it will take our strength in Tokyo to four campuses and 1200 students.
Over the years, the three campuses in Tokyo have upheld their focus on maintaining a perfect balance between excellent education, great facilities, and good values that shape students into well-rounded young adults of the future.
The launch of a new campus will help GIIS spread quality education to many more families in Japan.
With this new campus, GIIS Tokyo will be among the select few international schools which offer multiple curricula to students of all school-going age groups and of diverse nationalities.
GIIS Tokyo has always maintained a good quality of education through experienced and qualified teachers, a healthy student-teacher ratio, and all necessary facilities that allow for the all-around development of students. The Kitakasai campus will uphold that tradition for students of Kindergarten and Grade 1 while accommodating a capacity of educating 500+ students.
Situated in the North of Edogawa, the Kita Kasai campus is conveniently located close to the Nishi Kasai station as well as the Funabori station. Alternatively, it is also accessible to students via a well-connected bus service, saving them time and providing ease of travel.
The new premise is a spacious facility which will have all the modern amenities like an accessible reception area, well-designed classrooms, and modern learning spaces.
This is a significant achievement for GIIS Tokyo's new campus which will be the first of its kind to accommodate a student population of bigger strength while focusing on providing excellence through academics.
GIIS Tokyo Communications