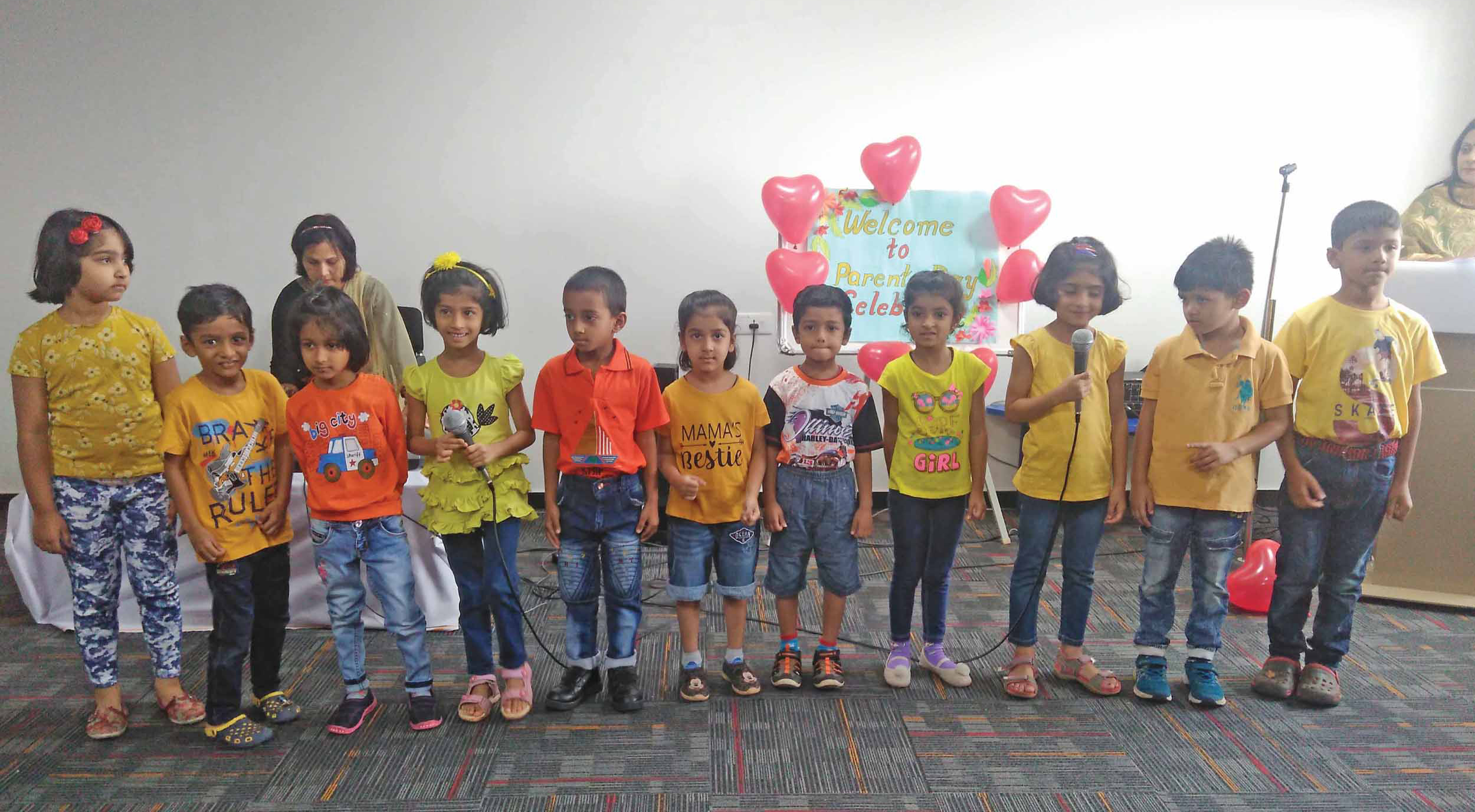 Global Indian International School (GIIS) Balewadi celebrated parents' day in the campus with great zeal and involvement from teachers, students and parents.
The event was conceptualized on the principle of 3r's-reduce, recycle, reuse. The school Principal Dr. Chitra Joshi addressed and welcomed the parents and the chief guest, Mrs. Nimisha Dubey, an Art and Craft trainer and the owner of the YouTube channel Art and Craft Window. In her address Dr. Chitra Joshi accentuated on todays' need for recycling, reusing and reducing the use of non-biodegradable items from our day to day life. She also stressed on the importance of water conservation and thanked all the parents who attended the event in spite of heavy rains. The celebration commenced with a dance and song performance by the students of Pre primary. Their performance was greatly enjoyed by the parents. The event continued with a competition based on the best-out-of-waste theme. Mrs. Nimisha Dubey in her speech emphasized on the need for reusing rather than discarding things or exhibiting it as a work of art. She also explained how simple things can make a big difference like reusing the leftover food to make new dishes and more.
Students and the parents enthusiastically participated in the crafts competition and shaped many items from things that were discarded as waste. Their artefacts were judged by Mrs. Nimisha Dubey on the basis of working model and extent to which they can be reused. The winners were also declared and the event culminated with a prize distribution for all the winners of the competition.
We strongly believe that such events are not only interesting but also pave path to develop and improve the association between parents and the school.