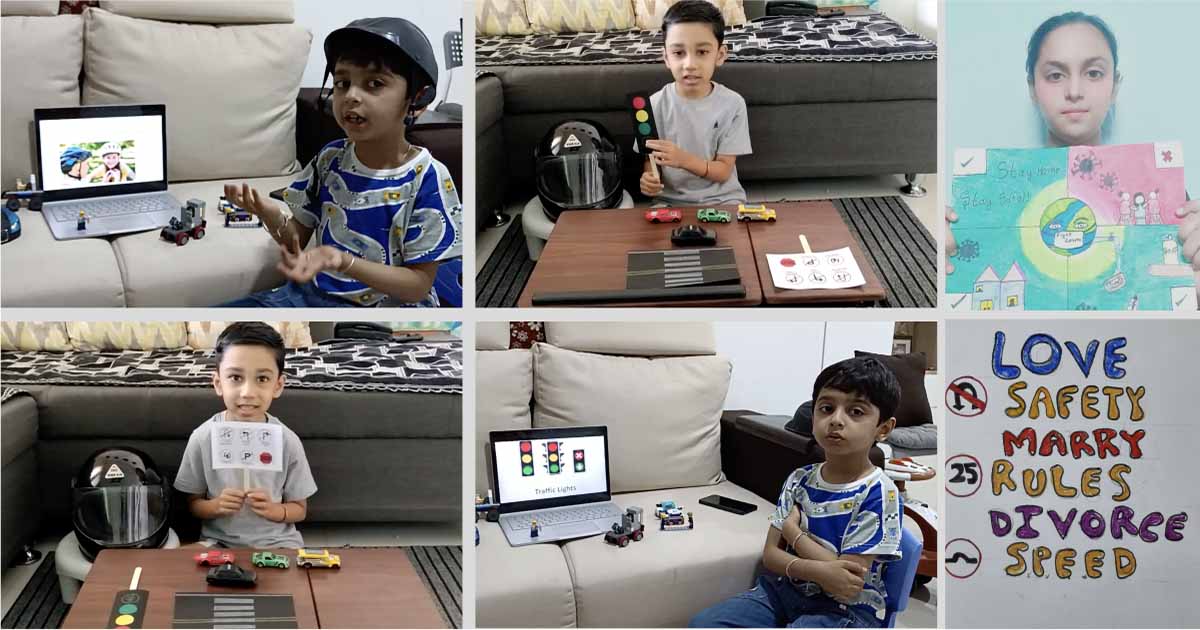 Mr. Charles M Hyes once rightly quoted, " Safety First is Safety Always".
The Global Indian International School (GIIS), Smart Campus Balewadi ensures the highest parameter when it comes to the safety of children. The safety week was conducted for the students of Grade 1 to 10 to sensitize them about safety measures and key guidelines throughout the week from April 26th to April 30th, 2021.
The Safety Week helped our young minds to know and learn about various safety precautions they should adhere to - whether in school premises, inside the house, or when strangers are around.
An insightful virtual session on personal safety covered demonstration of fire safety, home safety, electricity safety, and Individual acts, wherein all the primary students were explained about individual safety such as good and bad touch and were described about whom to trust and whom to not. A PowerPoint Presentation (PPT) & video based on Safety was also shown to make them understand and comprehend easily.
There was also a virtual demo of fire safety, electricity safety, and information about the key function of fire extinguishers through PPT. Following that, students were also explained about the deadly coronavirus and were taught how to protect themselves by wearing masks and regularly washing and sanitizing their hands.
An insightful virtual session on personal safety covered a demo of Fire Safety, home safety, electrical safety, and students also pretend-play on Road safety. The students of grade 5 & 6 participated in the slogan writing competition whereas students of grade 9 & 10 enjoyed making posters based on the demonstration and guidance of their respective class teachers. It was indeed a meaningful learning exercise for the young GIISians.