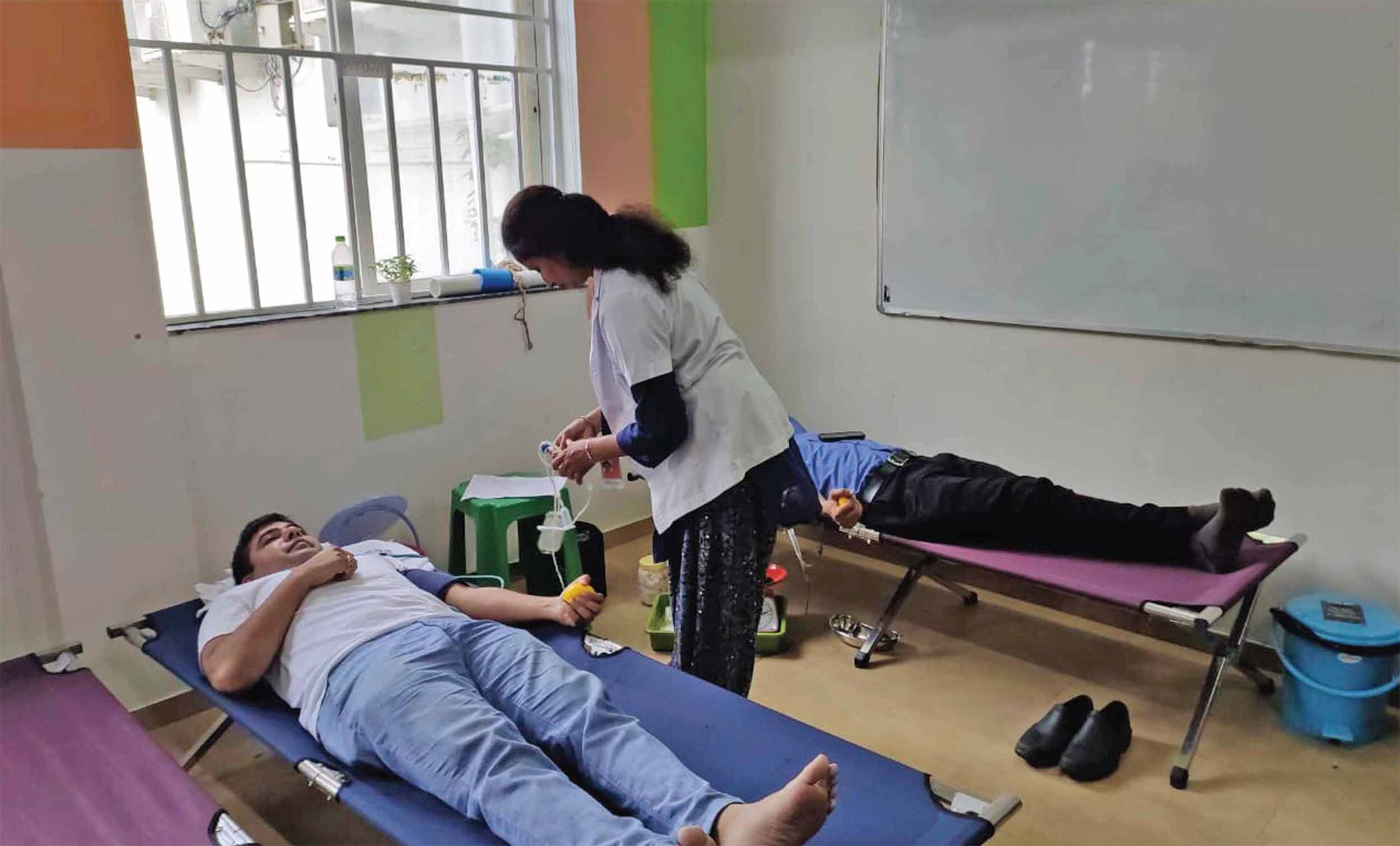 A Blood donation camp was held at GIIS SMART Campus, Balewadi in August, 2019 in association with Jupiter Hospital, Baner. During the camp, the students of grade 9 performed a street play to create awareness about the need and importance of blood donation as a part of the i-care activity. Through the play they demonstrated the importance and need to donate blood and how one can save lives through this noble act of kindness. The parents who had come to donate the blood, really liked the informative street play as the children made them realize that they are saving a life when they donate blood. The parents appreciated the children's effort to create awareness and encouraging the parents present at the campus to donate blood.
Nurses, and in-charge of the blood bank, who were also present at the school, helped in the successful completion of the camp. The wholehearted and enthusiastic participation of the parents and staff helped in contributing 27 bottles of blood for the blood bank.
To cheer the children, who accompanied their parents to school, a book fair was also conducted by the scholastic books publications. The children also got a chance to choose and buy their favourite books from the book fair. The book fair had a wide range of books and both the students and parents were happy to get books from the fair.
A parent teacher meeting was also arranged at the campus on the same day. The parent teachers meeting gave a chance for the parents to understand the academic growth of their children. They used this time to interact with the teachers as well as communicate their concerns with them. The meeting was beneficial for the parents as well as for the teachers.
On the whole, the event was a great success with the enthusiastic and active participation of the parents, teachers, and staff. The children also enjoyed the day at the book fair. It was an eventful day for everyone at the GIIS Balewadi campus.