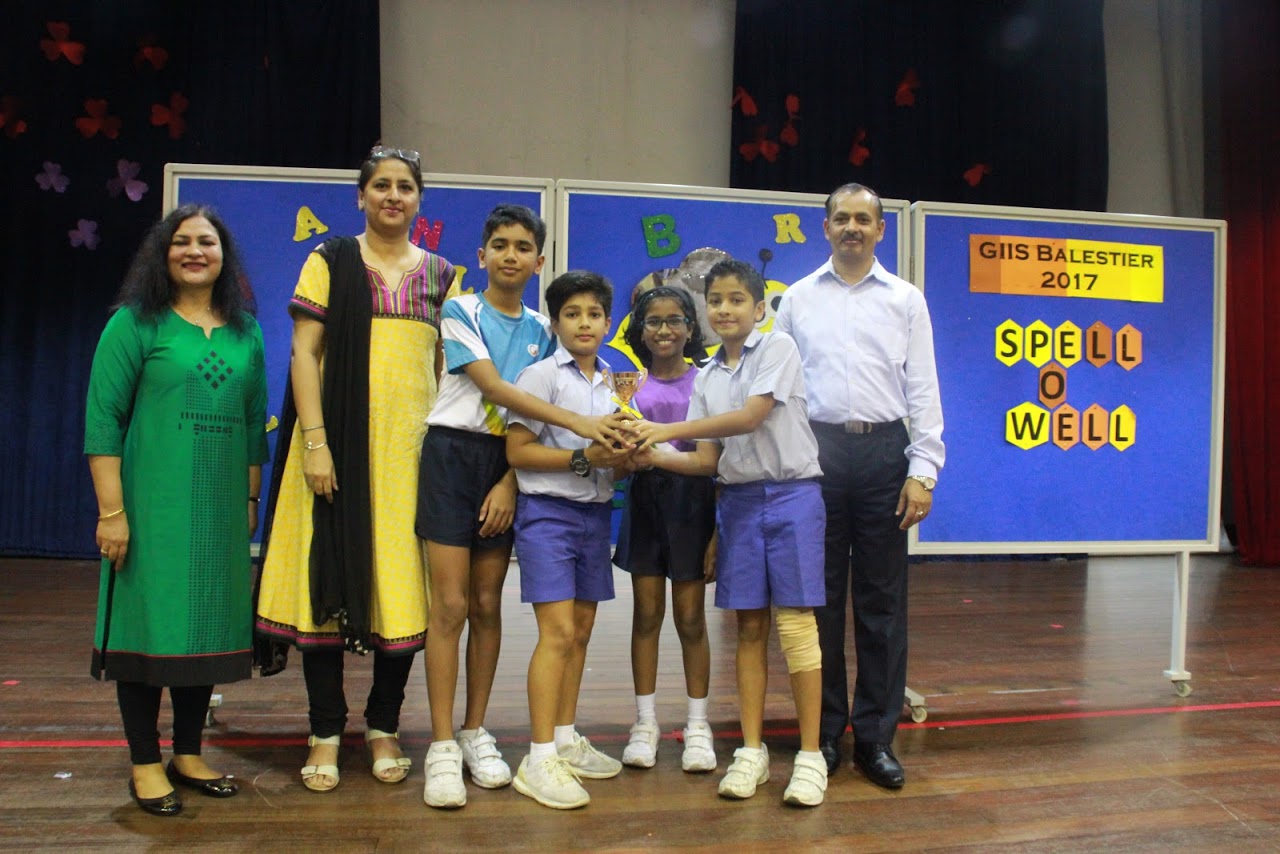 GIIS, Balestier organized an inter-school Spell-O-Well competition for the junior (class 5 & 6) and sub-junior (class 3 & 4) categories on July 21, 2017. Students from GIIS, East Coast and Queenstown participated in the competition.

The objective of the competition was to prepare the students to learn the definition, pronunciation and root of the words. The contest was designed to support and improve reading performance of pupils, with the special focus on early grade students. The valuable learning outcome of this contest resulted in children gaining competency over vocabulary which further allowed them to excel at reading and writing.

Spell-O-Well is expected to bolster the learning and reading excellence. Mr. Pramod Kumar Tripathi, Associate Director of Academic Quality Assurance, GIIS was the guest of Honour. During the event, Mr. Pramod Kumar Tripathi highlighted the importance of such initiatives, which would help students to develop their linguistic skills. Ms Savinder Kaur, Vice Principal GIIS, Balestier said "This competition not only provides a valuable educational experience to the students, but also allows them to engage in healthy competition."

The host school's students were announced as the overall winners. The prizes were distributed by Mr Pramod Kumar Tripathi and Ms Savinder Kaur to the winners and runners-up.

The list of winners in junior and sub junior category is given below.

SUB-JUNIOR CATEGORY:

Winners – GIIS, East Coast
1. Anuraag Vombatkere - 3
2. Parthiv Prasanth - 3
3. Krishay Dhar - 4
4. Advik Mowkthik Punugu – 4
First Runner up – GIIS, East Coast
1. Akshat Gupta - 3
2. Muthukumar Dakshini - 3
3. Medha Gopalakrishnan - 4
4. Siddhanth Subramanian – 4
Second Runner up – GIIS, Queenstown
1. Shlok Raskar - 3A
2. Medha Radheshyam - 3B
3. Siddarthh Prakash - 4A
4. Vaibhavi Dubey - 4A
JUNIOR CATEGORY:

Winners – GIIS, Balestier
1. Shruti Upadhye - 5A
2. Samidha Panicker - 5B
3. Jaidev Balaji - 6C
4. Rakshith Hegde - 6C
First Runner up – GIIS, Queenstown
1. Advika Karthik Iyer - 5B
2. Aarav Nair - 5C
3. Anirudh R. Narendra Nath - 6A
4. Alicia Thomas - 6C
Second Runner Up – GIIS, Balestier
1. Pranav Raghu Anantharam - 5A
2. Neha Pullarkat - 5C
3. Sainavaneet Mukund - 6B
4. Aditya Dongre - 6A