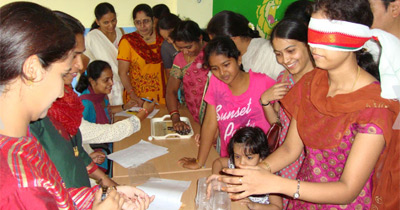 GIIS, Uppal campus was transformed into one giant carnival this August 14th and 15th, held to commemorate India's Independence Day celebrations on 15th August 2010. The GIIS Uppal Fun Feast was a much anticipated event.
With several fun activities happening for students and parents, it was almost a race, to check out the games stalls, watch parents enjoy and teachers conduct the fun filled programmes.
Mr. D.T. Naik, IPS., was the guest of honour for Independence Day Celebrations. All the winners of the games conducted during the Feast were awarded by the chief guest accompanied by the Vice Chairman, Mr. Narasimha Murthy, Exe-director, Mr.Satyaprasad and Principal, Mr. Nageshwar Rao.
Link to Photos:



• http://picasaweb.google.com/giishyderabad/FUNFEAST201011#
• http://picasaweb.google.com/giishyderabad/INDEPENDENCEDAYCELEBRATIONS201011#