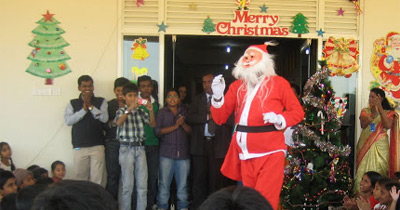 Christmas is a popular festival celebrated throughout the world. Though the main theme behind the celebration is same everywhere, every country has slightly different customs related to Christmas celebration.
GIIS, Uppal celebrated Christmas with a lot of zeal and enthusiasm, exchanging gifts, singing carols and decorating the Christmas tree.
GIIS Santaclaus distributed chocolates and gifts to the children who were treated with the Christmas cake and fun activities planned by their teachers and mentors.
Link to Photos:



http://picasaweb.google.com/giishyderabad/CHRISTMASCARNIVAL201011#