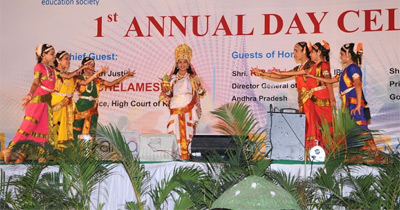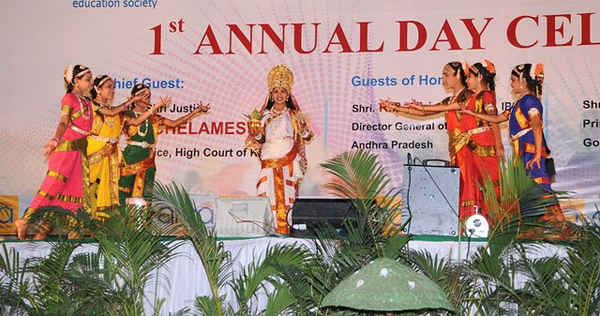 GIIS Uppal celebrates accomplishments – 2009-2010
The doors of GIIS, Uppal opened up to celebrate its 1st Annual Day on 24th April, 2010.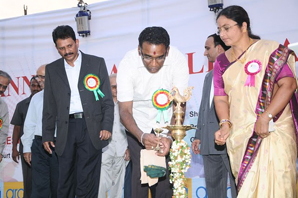 The chief guest of the programme was Mr. Jasti Chalameshwar – Chief Justice, High Court of Kerala and the other honorable guests were Mr. R. R. Girish Kumar, IPS, Director General of Police, Mr. G. Sudhir, IAS, Principal Secretary, Finance, Government of Andhra Pradesh, Mr. K. Aravinda Rao, IPS, Director General, Anti Corruption Bureau, A.P.
Students, parents and teachers were invited to the Annual day celebrations. The program included performances, which were specially choreographed for the evening by dance teachers and professional musicians.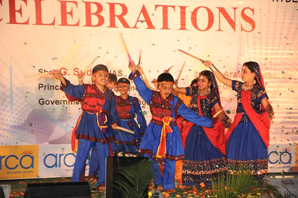 A beautiful Onam dance - welcoming the guests, a lively Goan dance - A celebration of success, from young performers, Bhangra, Dandiya and an intricately designed skit on the importance of saving our Mother Nature, a superb amalgamation of various classical dance styles of India were presented by GIIS, Uppal Students.
It was an honor for all awardees to receive awards for their excellent performance in academics and extra-circular and co-curricular activities. The recognition and awards were aimed to salute those who have pursued their goals and achieved triumph - Students, Teachers and Staff. These exceptional people were all united by their belief and values in ensuring the best of everything in each task undertaken by them.
Link to Photos:



http://picasaweb.google.com/giishyderabad/1stANNUALDAYCELEBRATIONS#