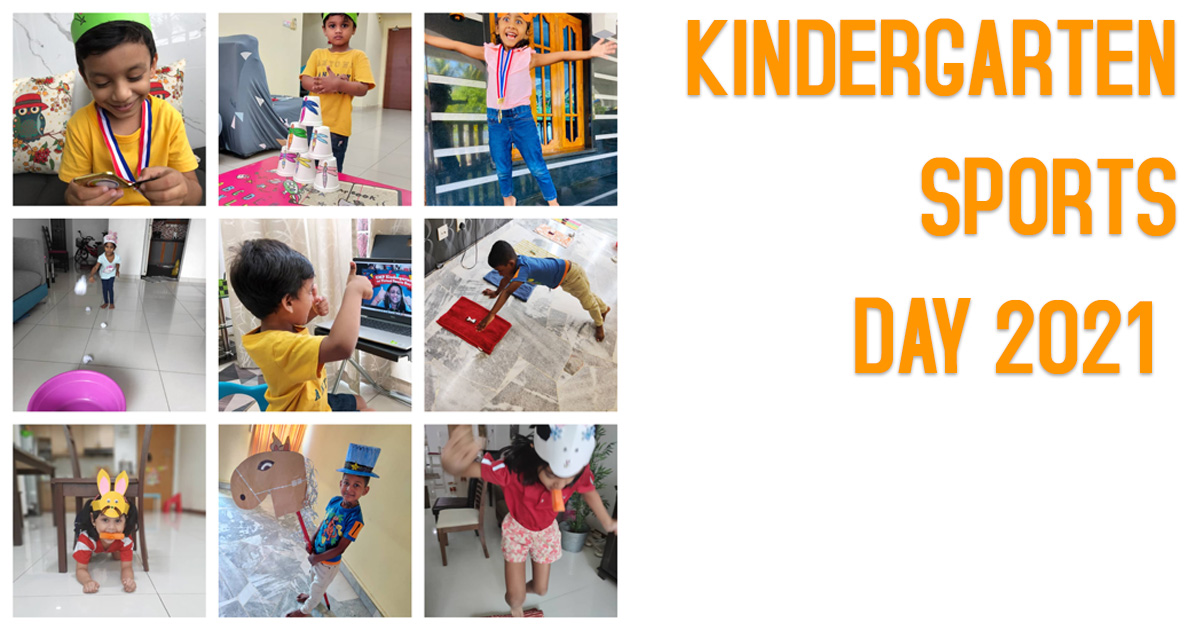 The Global Indian International School Kindergarten had its first ever Online Annual Sports Day on Friday, 19 February 2021.
With the Covid19 pandemic, GIIS's KG children have been having all their lessons online since March 2020.
The KG Annual Sports Day was a fun challenge. Thanks to the 100% commitment of parents, our children and teachers produced some really exciting events.
Children from KG1 A Daisy , KG 2 A Lotus, KG 2 B Tulip and KG 2 C Rose displayed fantastic sportsmanship and teamwork despite being at home. Children had some colourful props that made the games even more fun and exciting. They even dressed in house colours and were vociferous in cheering their team mates to victory. Children were also given a surprise with a medal that was sent to parents earlier.
Thanks to our Chief Guest Ms.Vaishali Borde for a resounding words of encouragement the children were inspired to do their best.
The full support of the management and all teachers & staff at GIISKL, the KG Department made it possible to bring this event to life and make it memorable.