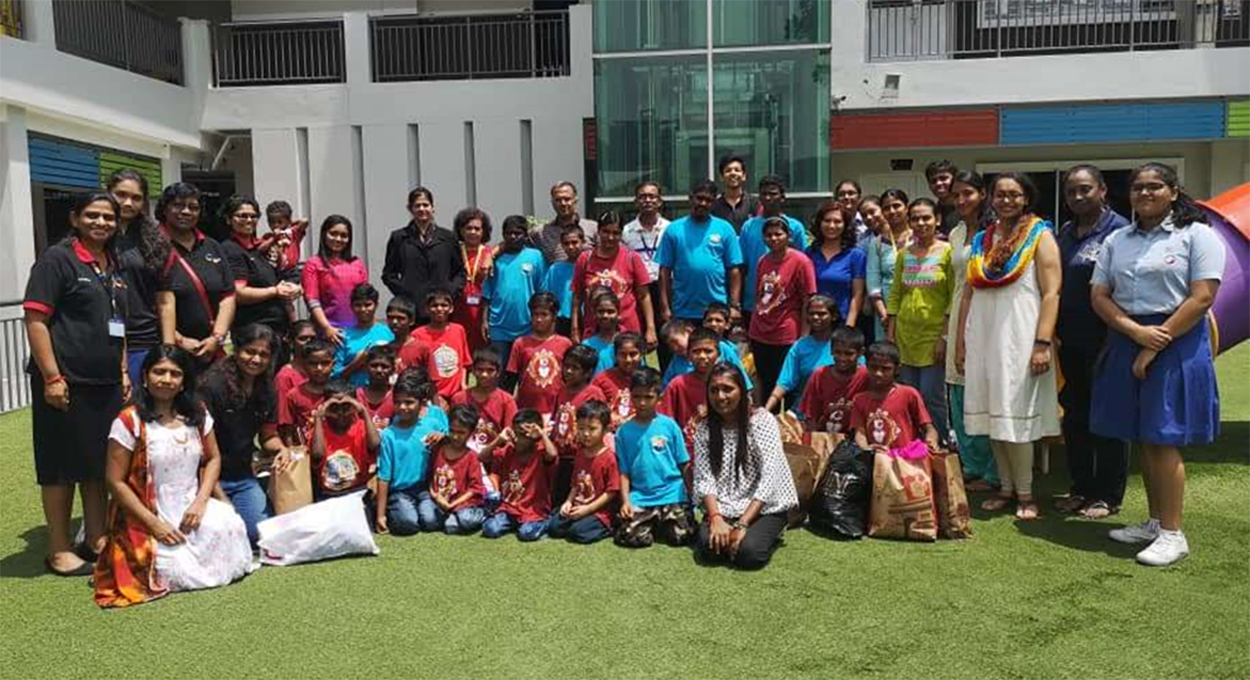 The Interact club hosted a Diwali-give-away for 80 children from 3 homes. The GIISKL Give-A-Way project was held to help homes to spend less on buying clothes for Diwali. Parents and well-wishers contributed new and preloved clothing which were then made available to participating homes.
The children from the homes were given a 'shopping experience', We at GIISKL were honoured to have the children and caretakers from various homes come in and pick the clothes they liked. Each child was given coupons to enable them to make the "purchase". The children were so happy to be given a chance to choose and take as many clothes as they liked. The whole auditorium was abuzz with happy and excited children, shopping for their perfect Diwali outfit.
Our heartfelt thanks to Mr. Suresh Rao Subramaniam Akali Resources Sdn Bhd and Mr Krishna Lechemanavasagar Director Global Krish for sponsoring transportation. A big thank you to our parents and students for their generous contribution.
Pre-loved saree were sold to staff to raise money for the homes. The Interactors learnt compassion and felt the joy of giving and helping as they assisted the children to shop. It was a humbling experience for most of the interactors, whose contribution and enthusiasm was a very important part of the Diwali-Give Away. GIIS Interact club would like to say thank you to the generous contributions in making the Diwali-give-away a huge success.