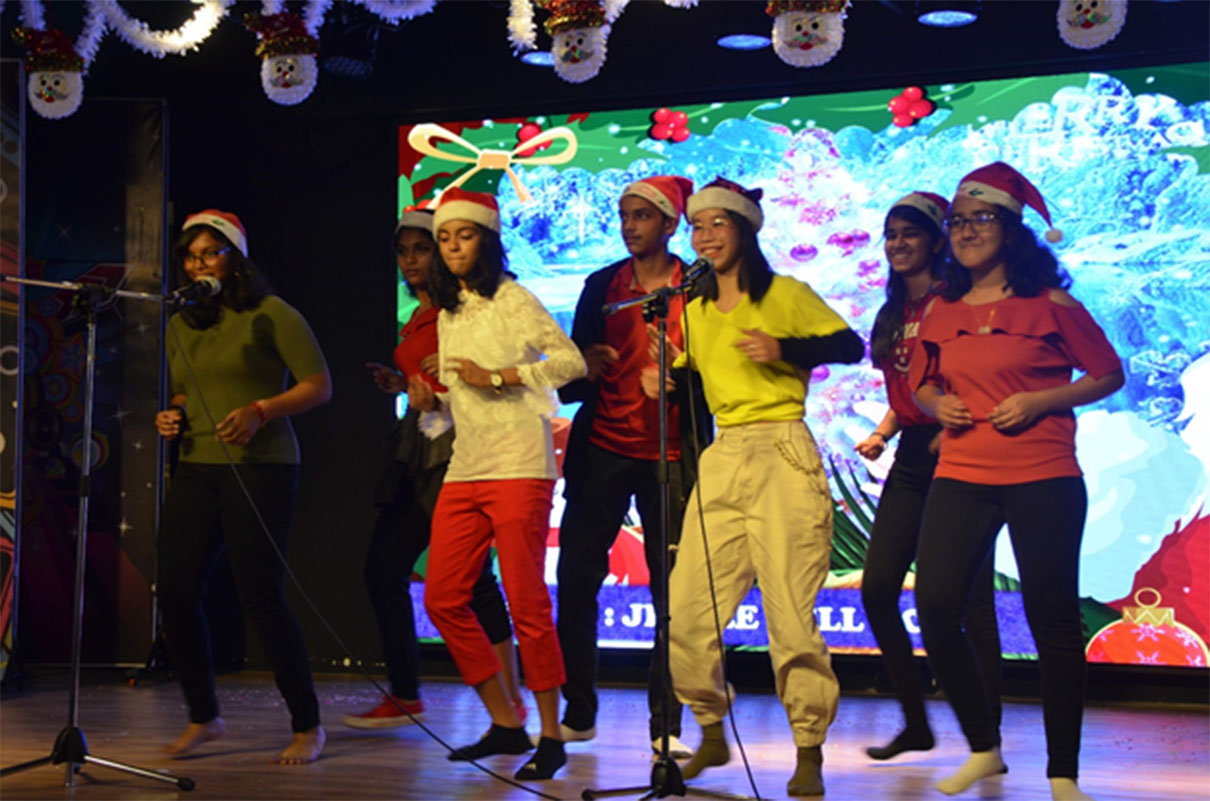 The word "carol" means a song of praise and joy.
With Christmas around the corner, an inter - class Carol Singing Competition for the entire school was held on 29th November 2019. The participants from Year I to Year 11 put forth an enthralling performance. The competition was held in the school auditorium from 9:00 to 11:30. The competition was judged by Ms. Jacinta and the school music teacher Mr. Jivan. The occasion was graced by the Principal Dr (Capt) Dinisha Bhardwaj.
The students presented an array of interesting and engrossing performances that echoed the spirit of Christmas. The Year 11 performed a dance, a video of the history of Christmas was shown on the LCD screen and a video of past year Christmas celebrations bought back fond memories to the entire audience. The cheer of Christmas was celebrated with great vigour and zeal across the campus. The young students sang a variety of Christmas Carols spreading the message of faith, happiness and peace. The competition engaged students in singing carols, building teamwork, working and singing in unison which set the mood and built anticipation among all when the results were being declared.
It is rightly said that Carol singing at Christmas time is a wonderful way to spread the festive cheer and sense of togetherness and that was evident in the Cambridge Campus.