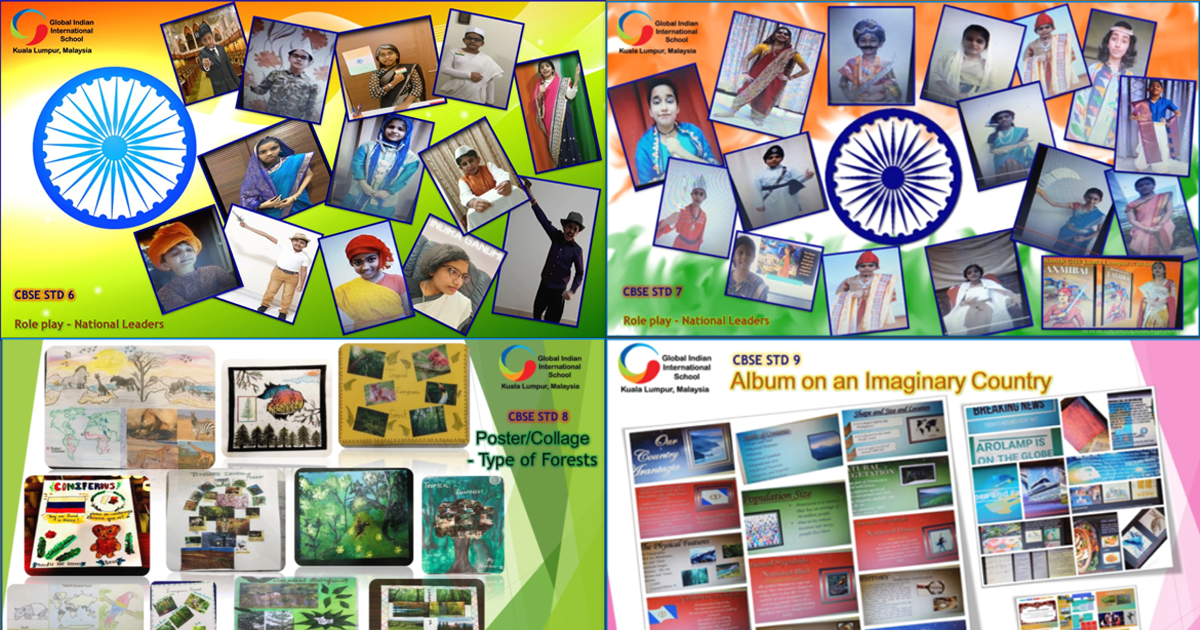 Kuala Lumpur June 2020: Social Science & Commerce Department has conducted the weekly activities from 16th June to 28thJune 2020, in GIIS KL campus through virtual classes on various topics. The aim of this event was to assess students' perspective regarding competition as a tool of teaching and learning and as a medium through which students enhance academic knowledge about History, Geography, Political Science, Economics & Commerce.
Students of Class 6 & Class 7 showcased their talent through role play and presented themselves as Patriotic Leaders/Freedom Fighters/ Kings and Queens from olden times They dressed up themselves in proper costumes and delivered the dialogues with great confidence. This opportunity helped students in learning History and also the hardships encountered by the patriotic leaders. Students of Class 8 were assigned to make poster/collage for the topic 'Types of Forest'. They participated with zeal and confidence and did a great job justifying the given topic.
Topic given to Class 9 was to make the Album on an Imaginary Country. Students were divided into groups. Most of the groups inculcated new methodologies to highlight their projects with creative PPTs and video makings. Students also enjoyed making the album where they could showcase their creativity. Topic given to Class 11 was to make a presentation on one of the topics of current affairs - "Morality & Coronavirus." Through their presentation, three students left the teachers speechless with their creative mode of presentation in the form of - A debate in a mock news channel. [Channel name: GLOBAL NEWS CHANNEL]. Debate consisted of a host and two delegates representing positive and negative aspects of online shopping during pandemic.
Such activities promote research skills and further improve the knowledge base of the students.