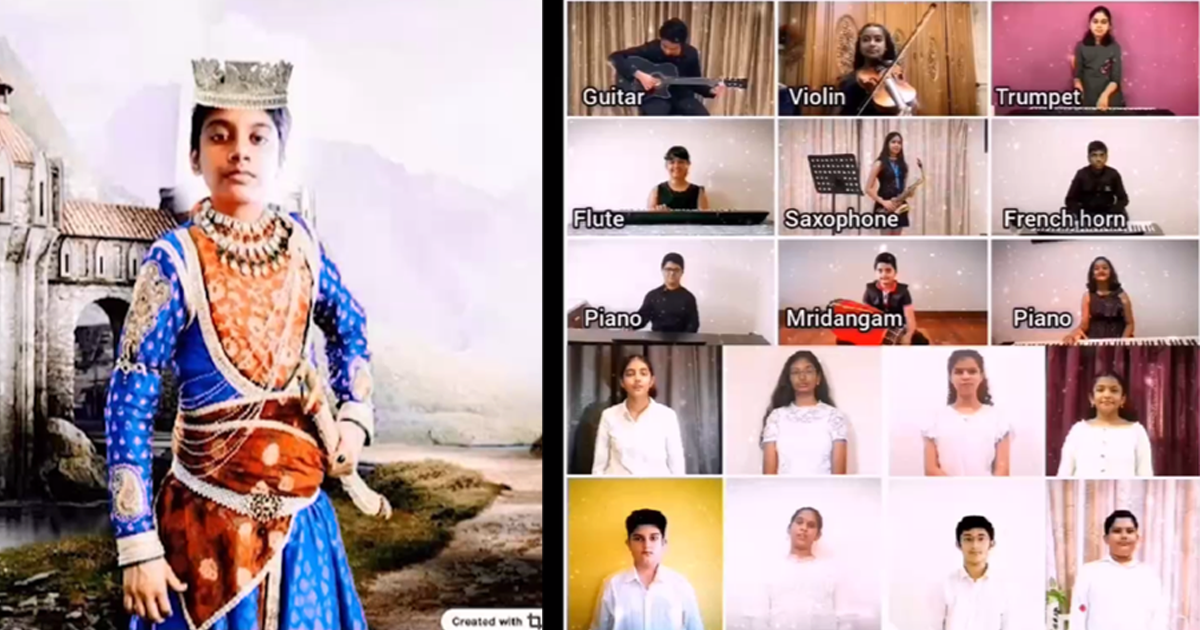 Kuala Lumpur, 28 February 2021: This session's (2020-21) grand annual cultural fest was celebrated virtually on 25th February 2021.Students, their parents and teachers enjoyed this splendid event from the comfort of their homes. This year's theme was "Vivacious Hues of Glee", which means lively shades of happiness. This event started off with a welcome speech, after which the respected principal gave an illuminating speech. This Chief Guest, Mr. Rajeev Katyal, COO GIISES, gave a motivational speech.
The first event was a beautiful and a melodious performance of the song "You raise me up" by the talented vocalists and instrumentalists of the school. Next, a lively dance performance on the song "Taal Se Taal" from a popular Hindi movie, left all spell bound. The following event was a play based on the story "The Happy Prince". The gifted actors of the school, through their talents, inspired the audience to believe in one self even when the world does not. The beats of a famous Tamil song which could make everyone to tap their feet, was performed by a very gifted dancer of GIIS. Next, Shiva Tandava, an extremely divine and spiritual performance was presented. A potpourri of captivating music performance followed the Shiv Tandav. It was a mash up of well-known songs which was performed by GIIS students. The melodious voices bewitched all who attended the event. The next performance showcased the hidden talents of the students on their instruments. An Indian semi folk dance was performed on the songs Udi Udi Jaaye and Rangamma Mangamma by a student.
The hard work of deserving students of classes 5-10 was recognized. The academic excellence awards were presented to the students who had achieved high grades in the previous year. Another award which goes by the name of 100% attendance recognized those who never missed a day of school. This was followed by Malay dance performance which gave a modern feel to the traditional Malay songs. Next to it, a graceful dance performance in stylized structure and a rhythmic samba Brazilian dance performance on the captivating song "Bara Bara Bere" were showcased. A classical dance infused with contemporary style was an energetic performance by the students on the song "Jai Jai Shiv Shankar".
The culmination of the event in the form of a video recognized the achievements and beautiful moments of various students. The pictures and videos of their participation in various activities and their achievements were showcased This memorable event was then brought to a delightful conclusion.
This event is like an inspiration to many. It gives an important lesson that despite all the difficulties in life; there is always a way out of such problems. Once again GIIS found a way around this pandemic of Covid-19 and brought the audience together through this event. As a famous quote goes, "Happiness can be found even in the darkest of times, if only one remembers to turn on the light." The team, who put together this significant and swoon worthy event, has done a wonderful job. This event was definitely a huge success