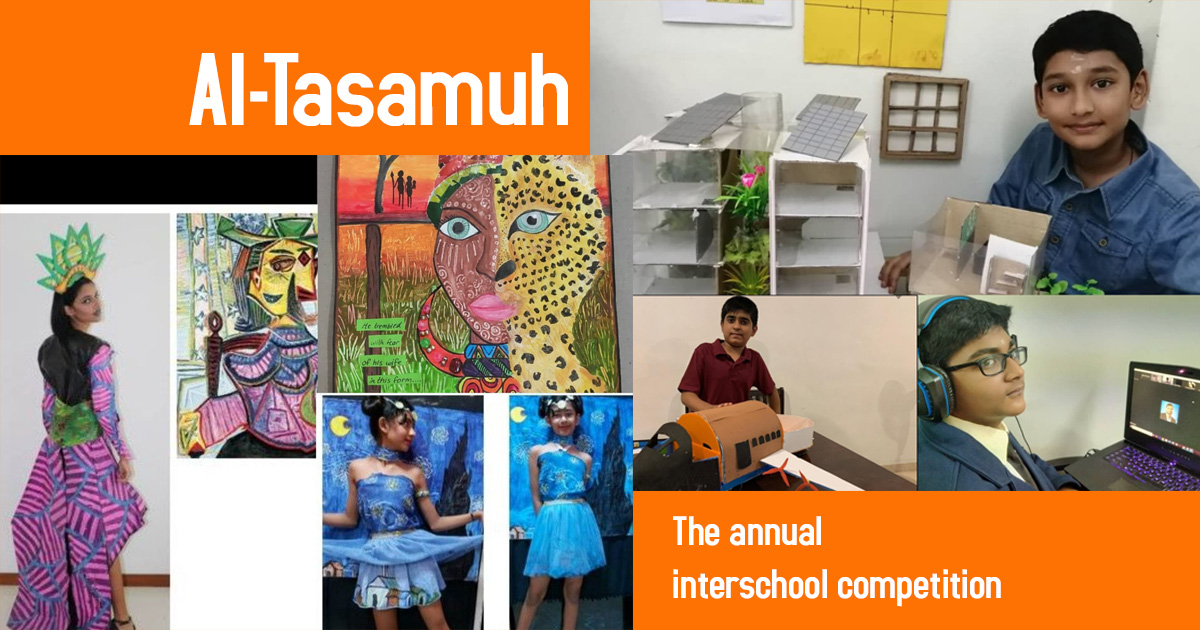 KUALA LUMPUR NOVEMBER 9,2020: GIIS KL has participated in the inter-school competition AL-TASAMUH organized by GIIS Abu Dhabi on 31st of October, and the students announced their presence enthusiastically on the virtual platform by participating in various categories.
The school has encouraged the students of all age groups to display the knowledge and skills that they have amassed over the years. From Dance to Designing, from Artificial Intelligence to Literature and being Creative, students have tried to touch all the aspects to bring forward the best of their potential.
Scintillating Feet has given them a platform to showcase their dancing talent through Indian Folk, Western and classical dance while Tryst with colors has given them the opportunity to try their hands in Book-cover designing and Fashion designing.
Linguistic Luminary invited them to share their poems, stories and experiences through various genres of Art like Poetry and Soliloquy. At the same time through Creative I, they have taken another step in the world of Artificial intelligence.
GIIS KL students have been heard, appreciated and understood throughout the competition. A big spherical of applause for Taniya and Suditi for the amazing creativity they have shown in Tryst with Color and secured 1st and 2nd place in Junior and Super senior category. While Karthikeyan and Vaidehi achieved 3rd place in Creative I and Scintillating Feet respectively. Congratulations to Pavan and Snigdha who emerged as one of the top scorers in Creative I and Scintillating Feet. Each participant will get a certificate.
The endless cooperation, support, guidance and love of GIIS KL teachers encouraged the students to feel more confident to face this competitive world. CBSE teachers contributed with their expertise and experience and engaged the students in fruitful, constructive and open exchange of ideas throughout the preparation of the competition. The use of virtual platform has motivated GIIS KL teachers and students to go the extra mile and remain engaged and constructively contribute to this demanding process to fully reap the benefits of all the efforts that went into this ambitious exercise.
These projects also involved contributions, in discussions and support from the parents, which is also important for encouraging effective learning.
GIIS KL holds the vision to offer a chance for students to gain substantial experience, showcase skills, analyze and evaluate outcomes and uncover personal aptitude. Participation in any such event, motivates the students to adopt innovative techniques and develop their ideas and skills.
In the words of Gandhiji "Champions are made from something they have deep inside of them- a desire, a dream, a vision."
GIIS KL constantly endeavours that such competitions can prove to be a great source of self-evaluation for students and help nurture their experience and skills further.