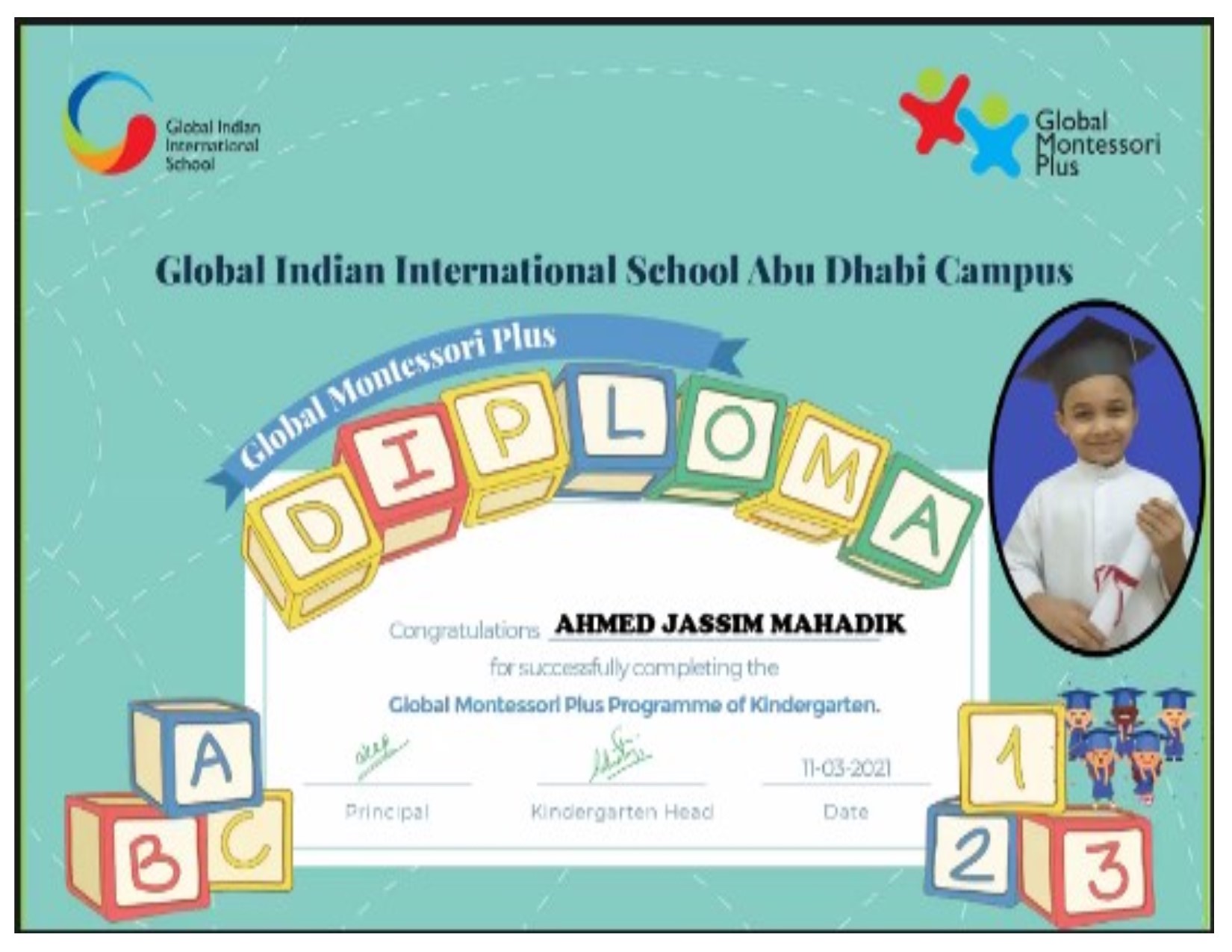 Graduation day is a ceremony which holds profound importance in our lives as it marks the end of a journey filled with knowledge and the beginning of a new one. Though learning never stops, this day helps in boosting the confidence of children and adults alike, with substantiation of the fact that we have accomplished something as sacred as gaining knowledge and are now capable of embarking on a new journey.
When our kindergarteners graduated, we decided to host this ceremony virtually with our GIIS family, parents and students. It was the first event of its kind. We planned a virtual graduation ceremony with certificates being presented to our tiny tots online to validate their learning process. It was scheduled on Thursday, the 11th of March, 2021. It took time and effort as our teachers and students came together for the planning and execution of this grand event way before it was scheduled. We had our Kg-1 students as well, all geared up and ready for the occasion to welcome and make the day all the more exciting for our young graduates. With everything in place and a lot of pomp and surprises this ceremony was truly a successful one. Our kindergartener's faces beamed with joy and pride when they were presented with their very own graduation certificates. The parents also did their part by presenting their feedback and testimonials virtually which made the day all the more special. The Chief Guests- Ms. Vaishali Borde and Mr. Ramesh Mudgal, Principal - Dr Heena Rachh, Ms. Shabista Surve and Ms. Teena gave some valuable pointers and motivated each and every child with their speeches. They also expressed their gratitude to the parents and students alike who had been a wonderful audience.
We were all proud to see our students all grown up in the span of two years and wish them all the very best for Primary.