A new dawn beckons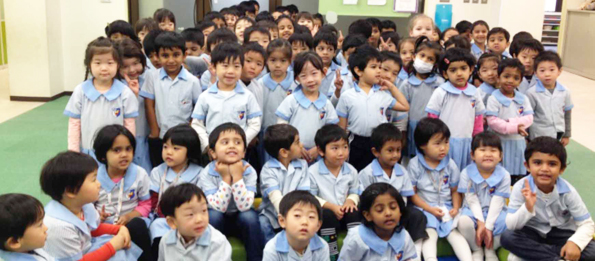 It has been a long-cherished dream of all of us associated with GIIS Tokyo - parents, children, staff and management alike, to have a spacious and well-appointed campus. We are delighted to announce that the new year has ushered in a new dawn by making our dreams come true.
You will be pleased to learn that GIIS Tokyo has taken on lease a new campus in the heart of Nishi Kasai and will be commencing the new session in April at the new location. Architectural design is now almost complete and renovation work is scheduled to begin shortly.
The move to the new campus will bring all the grades from Nursery to Grade 10 under one roof, thereby fostering a more cohesive school culture, enabling better administrative oversight and allowing for better management of critical functions like transport and security. Spread over three floors, the new campus has more than twice the floor area of the present KG and Grades blocks combined. Needless to say, this will translate into superior amenities for children including activity rooms for dance, music martial arts and yoga, learning labs, a multi-purpose hall, audio visual rooms with Video Conferencing facilities, an infirmary and a roof-top play area. The Nursery and KG grades will be located conveniently on the ground floor with a separate entrance for the tiny tots. Safety is being accorded top priority in the design with multiple exits provided for speedy evacuation.
The new campus is a short walk from Nishi Kasai station and a short 20-30 minute drive from our current location in Mizue. The address is 8-3-13, Nishi Kasai, Edogawa Ku, Tokyo. Please do find the location in the map below.
We will be providing further details during the course of the next few weeks. But in the meantime if you need any clarifications, please do not hesitate to contact our Principal, Ms. Rajeswary Sambathrajan.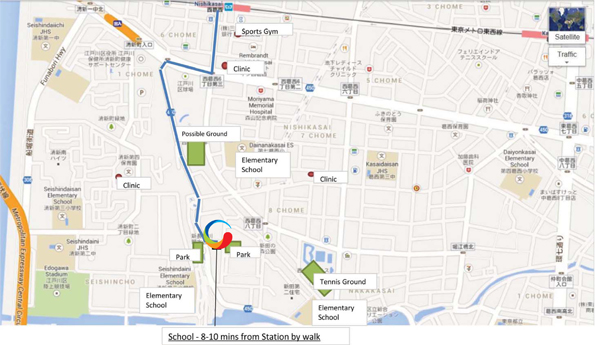 No Comments