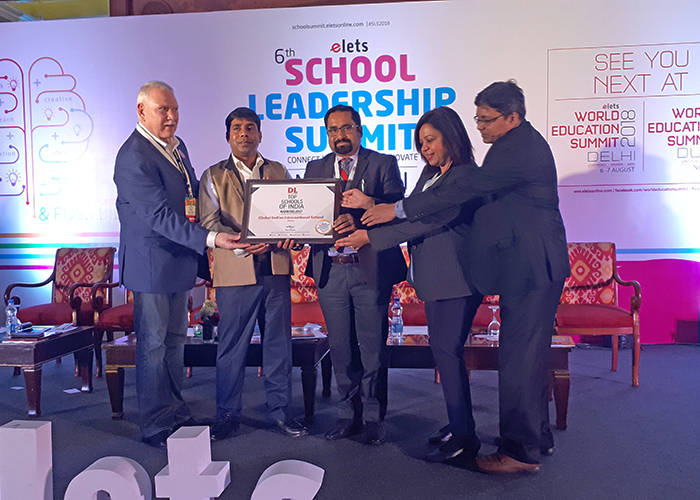 Having been honoured with many national and International awards for educational excellence, we are happy to share yet another moment of achievement on having 4 GIIS India campuses viz., Pune (Balewadi), Indore, Noida and Ahmedabad recently awarded as the "Top Schools of India" by Elets Digital learning. The evaluations of the schools were done on various parameters like Academic excellence, online presence, social footprints, infrastructure, learning experience, goodwill & legacy.
The award ceremony was part of their "6th School Leadership Summit" held on 24th February, 2018 at New Delhi which was attended by key participants including Chairpersons, directors & principals of schools, Educationists, Academicians, Corporates and Policy makers from government and education boards.
Speaking on this endearing occasion, Mr. Rajeev Katyal, Deputy COO and Country Director-India & Japan, emphasized, "These awards are a testimony of our good work that we are doing to achieve educational excellence and at the same time gives us confidence that we are moving in the right direction. We truly owe this to our students, their parents, our teachers and staff without whose support, receiving such continuous recognitions would not have been possible. It's their constant support and belief in us that we have been able to challenge ourselves and travel an extra mile every time".
We are sure that our association with the parents and their faith in us will lead us to attain many more achievements in future as well and with their constant motivation, we shall always endeavour to keep innovating and doing our best for the benefit of our children.